The benchmark S&P/ASX 200 closed flat last week at 6,271 points despite choppy day trade sparked by ongoing trade tensions between China and the United States.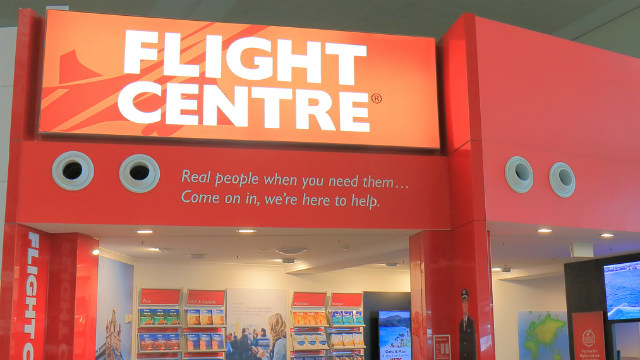 The Trump administration announced further tariffs on $US200 billion worth of products imported from China last week which had caused some nerves on the Australian share market.
Canstar's General Manager of Wealth Josh Callaghan said the utilities sector experienced some of the biggest losses last week, which fell about 5%, while the health, IT and consumer discretionary sectors posted gains.
Share price movers – biggest gains and losses
Among the top performers was lithium miner Pilbara Minerals with its shares finishing 14% higher last week, while retail technology company and new ASX 200 entrant Afterpay Touch's shares gained more than 10% in a continuation of its recent strong run.
Flight Centre Travel Group also performed well with a share price rise of 6.4% on the back of a rosy broker report. Morgan Stanley raised its price target for the travel company by a hefty 26% from $54 to $68 per share and has cited growth opportunities for Flight Centre in the US.
Meanwhile, struggling IGA and Foodland supermarkets supplier Metcash continued to come under pressure with its share price sliding 7.1%.
Metcash announced last month that one of its large customers, Drakes Supermarkets, would not renew its distribution contract with the company.
ASX 200 Top 5 Biggest Gains and Losses – Share Price (09/07/2018 to 13/07/2018)
Biggest Gains
Biggest Losses
Rank
Company
% Change
Rank
Company
% Change
1
Pilbara Minerals Ltd (PLS)
14.4
1
Pendal Group Ltd (PDL)
-11.7
2
Afterpay Touch Group Ltd (APT)
10.6
2
Resolute Mining Limited (RSG)
-7.7
3
WiseTech Global Ltd (WTC)
8.9
3
Spark Infrastructure Group (SKI)
-7.3
4
IPH Ltd (IPH)
8.6
4
Metcash Limited (MTS)
-7.1
5
Flight Centre Travel Group Ltd (FLT)
6.4
5
CHTR H LWR Stapled Securities (CLW)
-6.4
Prepared by Canstar. Prices taken as of week to week close.
CSL continues "meteoric rise"
Shares in vaccine and blood products company CSL broke through the $200 mark for the first time in its history last week.
"CSL continued its meteoric rise, closing out the week at a new high of about $204 per share," Mr Callaghan said.
Citi analysts have increased the healthcare tech giant's share price target to $232 and has forecast strong earnings growth.
CSL increased its market value by $2.8 billion – a change of 3.2%.
ASX 200 Top 5 Biggest Gains and Losses – Market Cap (09/07/2018 to 13/07/2018)
Biggest Gains
Biggest Losses
Rank
Company
$ Change
% Change
Rank
Company
$ Change
% Change
1
CSL Limited (CSL)
$2,899,889,025
3.2
1
Unibailrodawestfield Chess Depositary Interests (URW)
-$2,826,803,963
-28.5
2
Resmed Inc (RMD)
$570,894,792
2.8
2
Wesfarmers Ltd (WES)
-$1,252,893,467
-2.2
3
National Australia Bank Ltd (NAB)
$526,960,738
0.7
3
Commonwealth Bank of Australia (CBA)
-$1,249,488,481
-0.9
4
BHP Billiton Limited (BHP)
$513,870,577
0.5
4
Sydney Airport Holdings Pty Ltd (SYD)
-$833,688,897
-5.0
5
Sonic Healthcare Limited (SHL)
$492,657,790
4.6
5
AGL Energy Ltd (AGL)
-$813,223,053
-5.4
Prepared by Canstar. Prices taken as of week to week close.
Mr Callaghan said three of the big four banks "all went backwards" last week, with $1.2 billion wiped from Commonwealth Bank's market value.
NAB, on the other hand, saw its market value increase by over $5 million (0.7%).
Regulator crackdown playing on energy sector share prices
Last week AGL Energy experienced one of the biggest losses on the ASX 200, dropping over $8 million from its market value (-5.4%).
Analysts at JPMorgan and Morgan Stanley described the market reactions to the competition regulator's crackdown as "overdone" and an "over-reaction".