National Australia Bank (NAB) is urging customers to be on high alert for scammers and phishers this end of financial year (EOFY).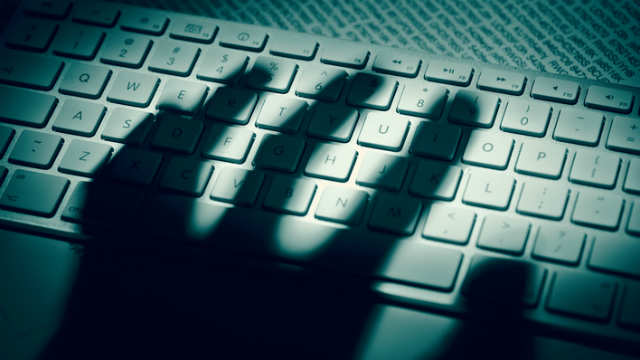 NAB's head of Anti-Fraud and Forensic Services, Claire Shaw, says that the EOFY period is a busy time for online scammers, and Australians need to be vigilant.
Ms Shaw said that the industry scams she's seeing involve investments, share promotions and tax schemes, and many of them claim to be affiliated with genuine companies.
"These scammers are very sophisticated and they don't discriminate who they target," she said.
"The type of investment scams we're seeing involves scammers claiming to be a stockbroker or a portfolio manager, and offering people financial or investment advice.
"They will claim to be offering low risk, quick and high return products, or encourage you to invest in overseas companies, and their offers will often sound legitimate."
Last month, the ACCC reported that it has received more than 11,000 reports of fraudulent practice involving an impersonation of such institutions.
The ACCC also reports that more than $250,000 has been lost to phishing so far this year.
Phishing: involves trying to access someone's personal details by being someone else – often a trusted person or institution
Acting Chair of the ACCC, Delia Rickard, warns Australians to be vigilant.
"It's very important you closely guard your personal information," Ms Rickard said.
"Delete any email or hang up on a phone call that you receive out of the blue that is asking for your personal information, even if it purports to be from a well-known business or government organisation."
NAB's Shaw concurs with the ACCC's statement and says that the reason these scams work is because they are persistent, and they often have resources to back up their claims.
Some companies even have official looking websites, with places for you to enter your credit card information.
"We're working to protect customers against these risks," Ms Shaw said.
"Our fraud team has 24/7 monitoring, so they can spot and shut down suspicious activity and contact our customers, but we urge customers to be alert."
NAB's top 5 tips for protection against scams
While firewalls' and fraud detection software can help, ultimately the only one who can stop you from getting scammed is you.
To help with that, NAB has offered the following 5 tips to identify and prevent scams:
Don't give your details to any unsolicited caller, and don't reply to emails offering investment opportunities. Hang up or hit delete!
Change your passwords and codes regularly – others agree on once a month. Don't share these passwords with anyone. If someone does attempt to scam you, change your passwords immediately.
If you receive a suspicious email, hover over the link to see where it is directing you to – don't click on the link.
Be suspicious of 'investment opportunities' that guarantee high returns with very little risk. There is always at least some degree of risk with investment products, and you shouldn't be receiving random emails from genuine investment companies anyway.
If you want to check out a website you've been linked to, ASIC's MoneySmart website has a complete list of companies you should avoid. You can also find out whether the company is registered via the ASIC An Australian Financial Services license is required for any business or individual wanting to give you advice about financial products.
If you think you have been scammed or may have discovered a potential scam, report it to the ACCC and to www.scamwatch.gov.au.