New data released by the ACCC has revealed that Aussies lost nearly $300 million to scams in 2016, with a 47% increase in scam activity over the year.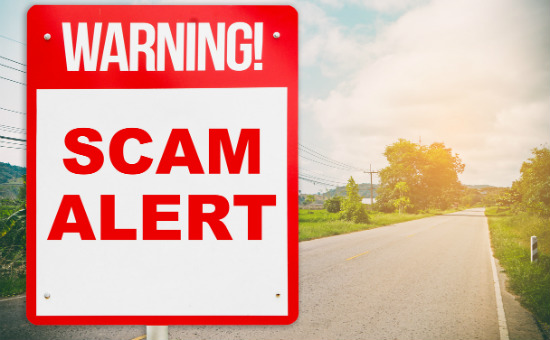 The Australian Competition and Consumer Commission's Targeting Scams 2016 report has been released, and it tells us a number of things about both what scams are looking like these days and who's being targeted.
Some of the key findings of the report were that:
Seniors are especially at risk when it comes to scams – Australians aged over 55 were responsible for 45% of the 155,035 reports that Scamwatch received in 2016.
Investment and dating/romance scams were the biggest earners for scammers, accounting for $59 million and $42 million in losses respectively.
More women reported financial losses due to scams (accounting for 44% of reports versus the 39% of reports accounted for by men).
Men reported greater losses than women (accounting for 43% of total amounts lost versus the 34% accounted for by women).
Social media scams the new priority
The release of the report acts as a kick-off for the Australasian Consumer Fraud Taskforce's Fraud Week, with this year's theme for the week being "Spot social media scams".
The ACCC says that the aim of the week is to help raise awareness among the public concerning a range of new social media-based scams that are being reported, along with how to spot and avoid them.
ACCC Deputy Chair Delia Rickard said that spotting a genuine scam is "really hard to tell" these days.
"This Fraud Week, we're asking the millions of Australians who use social media to be aware that scammers are increasingly using social media platforms as a way to contact, trick, and prey upon the unsuspecting," Rickard said.
"We have witnessed a sharp increase in scams taking place through social media sites."
Scamwatch data shows that the two most common social media-based scams that Australians fell prey to were dating/romance and fake trader scams, with roughly 30% of the former (1,352 reports) being conducted on sites such as Facebook.
"The ACCC is working with Facebook, as well as the major banks, MoneyGram, Paypal, Western Union, and Apple to better tackle scams and reduce the harm experienced by consumers," Ms Rickard said.
Dating and romance scams
According to Rickard, dating and romance scams centre around the scammer being able to "trick their victims into falling in love with them, and then use their victim's trust to deceitfully take their money".
In order to avoid falling victim to this type of scam, Rickard warns Australians to be cautious when dealing with strangers on social media.
"If someone you've met through social media but you've never met in person asks you for money, your alarm bells should be ringing," she said.
"Don't ever send money to someone you don't know, because you won't see it again."
Fake trader scams
A variety of scam that appears to have moved from eBay to Facebook, fake trader scams involve online stores selling goods made by well-known brands at heavily discounted prices.
The snag is that the stores aren't legitimate, and won't send you anything in return for your money.
With advertisements for goods and services being an increasingly common sight in our Facebook newsfeeds, this type of scam may be harder to spot, but Rickard offers some pieces of advice on how to avoid them.
"Whenever you see an offer that seems more generous than normal, do your research on the company, where the product is coming from, check the company's website, and try and find any reviews about the business before making a purchase," she said.
Rickard also stressed that when shopping online, it's important to "only pay using secure payment methods such as PayPal or a credit card".

Privacy Awareness Week: stay vigilant!
The release of the Targeting Scams report coincides with this year's Privacy Awareness Week, spearheaded by Australian Information and Privacy Commissioner Timothy Pilgrim.
While not all scams rely on making use of your private data, it's a safe bet to say that keeping your personal info under lock and key will reduce your chances of being targeted by a scam or identity theft.
Research from the Office of the Australian Information Commissioner (OAIC) shows that although 61% of Australians check a website's overall security before disclosing personal information…
65% read privacy policies
54% ask organisations why they require personal information
50% clear their browsing history
50% shred documents
43% adjust privacy settings
Our actions don't match our intentions when you compare those statistics against the fact that 93% of Australians say they don't want their data to be sent overseas, and 79% don't want their data shared with other organisations.
Additionally, 58% of us have decided not to deal with particular businesses due to concerns over data privacy, and 44% of us have avoided downloading certain smartphone apps for the same reason.
It looks like we value the idea of data privacy, but could be doing more to protect our personal information.
"Australians are more conscious of personal data issues than ever before, and the numbers tell the story," Commissioner Pilgrim said.
"Our statistics show a 20% increase in privacy complaints made to my office so far this financial year."
Of all the potential risks to data privacy out there, when asked what they viewed as the biggest risk, Australians were most concerned by 'online services, including social media', which was nominated by 32% of respondents.