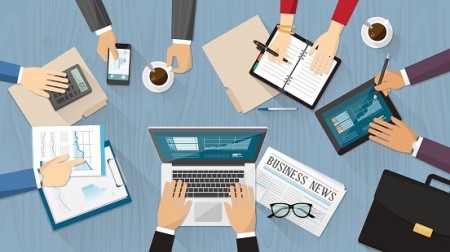 When it comes to being happy with our chosen financial institution the online functionality makes a difference. A recent Canstar Blue survey of more than 3,500 Australian adults found that 90% of respondents use online banking, including 86% of 60 – 69 year olds.


Banking Customer Satisfaction survey results
Those who responded "yes" to the question: "I do online banking".

18 – 24 years

25 – 29 years

30 – 39 years

40 – 49 years

50 – 59 years

60 – 69 years

70+ years

97%

96%

93%

91%

89%

86%

76%
Source: canstarblue.com.au
From the table above, it is unsurprising that those aged 18 and under 50 years old have embraced the concept of online banking, with those surveyed reporting a very high rate of banking online. The 18-24 year olds have a 97% usage rate, trickling down to 91% for those in the 40-49 year age group.
Consumers in their fifties are not disgraced either – 89% of them access online banking services, as do 86% of sixty year olds. It?s to be expected that those in their seventies and over are infrequent users of online banking but with a score of 76%, they may well be the quiet achievers in this survey.


Online money tools to check out
Bank branches still have a place
For years, naysayers have been preaching the demise of the bank branch in light of the popularity of the online juggernaut. But, just as the 'paperless office' stayed a fanciful idea, branches crumbling into oblivion don't look like they're happening anytime soon.
In today's banking environment, it would seem logical for branches to fade into the shadows of less expensive methods of doing business (e.g. online) but the figures tell a different story. Every year on behalf of the government, APRA collects data on the numbers of branches banks, building societies and credit unions operate around the country. Its totals don't show that wild swing you would expect if branches were on the way out.
For instance, as at June 2014, we had a total of 6,332 branches nationwide, a decrease of 52, or just 1%, from 6,384 as at June 2013.
Unpacking that figure, we have:
5,483 bank branches – 18 more than the previous year.
244 building society branches – unchanged.
604 credit union branches – 70 less, although a large proportion of this decrease was driven by a credit union converting to a bank over the period.
STATE BY STATE BRANCH BREAKDOWN
State
Branches

June 2014

Braches

June 2013

Change
New South Wales
2,055
2,013
-26
Victoria
1,466
1,463
-3
Queensland
1,354
1,379
-25
Western Australia
628
633
-5
South Australia
508
507
+1
Tasmania
150
149
+1
ACT
100
102
-2
Northern Territory
71
70
+1

How we access banking online
There's no doubt that we love banking online. The Commonwealth Bank advises that over half a million customers over 40 actively use the Commbank App alone. And when it comes to how we access online banking, phone banking is certainly increasing in popularity – but 59% of us still prefer to do our online banking on our desktop computer, with those using a laptop just behind at 57%.
According to the Commonwealth Bank, it's all about multi-channelling.
"While a significant proportion of customers have embraced mobile and apps, customers who use multiple digital platforms report a much higher level of satisfaction with our banking services," said a Commbank spokesperson.
"Our research shows that customers go to their laptops and desktops for larger transactions, and when planning their regular finances."