An investigation into the security of Australia's financial sector has revealed the extent to which organised criminals have exploited our financial system.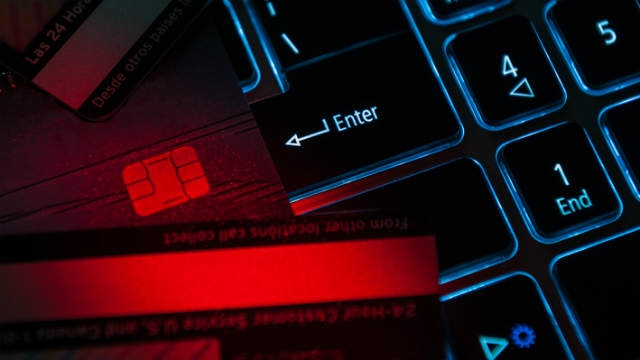 The investigation highlighted how serious and organised criminals have sought to exploit weaknesses in Australia's financial system, thereby putting our economy, national security, and international reputation at risk.
One of the main threats identified was from fraud and cyber-enabled fraud, where emails and trading accounts have been hacked.
Minister Keenan said the risk assessment results should be a clear warning to Australians.
"This report sends a clear message to Australia's financial sector: no individual or company is immune from the threat of serious and organised crime, but they can mitigate it," he said.
According to Minister Keenan, financial markets are integral to Australia's economy and they must be protected.
Australia has the second most active stock market in the Asia-Pacific region, with more than 6.7 million Australians owning shares, and 929,000 trades per day on the ASX worth $4.7 billion.
These are the main revelations from AUSTRAC's investigation:
The risk of criminal exploitation for the securities and derivatives sector is at the high end of 'medium'.
Fraud, including cyber-enabled fraud, was by far the highest reported threat to the sector at 51%, with a significant number of customer email accounts and trading accounts being hacked and, in some cases, money stolen.
Money laundering and insider trading and market manipulation were equally the second highest areas of suspected criminal activity in the sector at 21%.
Interestingly, tax evasion (2%) and terrorism financing (1%) were the least reported threats to the sector.
Minister Keenan says the government, law enforcement, and intelligence agencies are committed to cracking down on the business models of "crooks" and removing the profits from their crimes – and their efforts already paying off.
"Already this year, AUSTRAC and their partner agencies have detected and disrupted an international criminal syndicate that laundered more than $29 million in proceeds of crime in Australia," he said.
"The AFP and ASIC, working together through the AFP-led Fraud and Anti-Corruption Centre, also disrupted Australia's largest insider trading scheme, totalling $7 million."
ANZ slams government for failure to crack down on money laundering
While regulatory bodies appear to be working hard to curb threats to the security of Australia's financial sector, others seem to doubt their efforts.
According to ABC reports, ANZ has criticised past and present Australian governments for failing to change money laundering laws that should cover real estate agents, lawyers, and accountants.
As it currently stands, Australia's anti-money laundering law does not cover those industry groups, despite promises since 2006 that the law would be extended.
ANZ's head of financial crime Guy Boyd told the ABC that the lack of regulation has left a weakness in the system, making real estate an attractive target for money launderers.
"I think Australian real estate is obviously an attractive destination for capital, both legitimate and illegitimate," said Mr Boyd.
Two years ago AUSTRAC said laundering illicit funds through real estate was "an established money laundering method in Australia".
Boyd delivered a scathing review of the government's failure to act on extending the legislation.
"There's been probably a lack of political will and that's probably been driven by some very vocal opposition from those industry sectors," said Boyd.
At a press conference in Sydney on Wednesday, Minister Keenan defended Australia's anti-money laundering regime, saying they are looking at how to improve the current arrangements.