Australians like to complain about their financial institution in the same way as they like to complain about the weather. Most people, though, do not vote with their feet. Nevertheless, the approximately twenty percent who are already members of a customer-owned financial institution appear to be happier.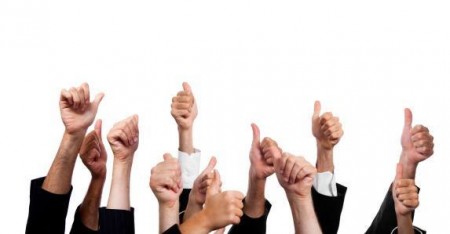 A Banking Satisfaction Survey, by Canstar Blue, found high levels of customer satisfaction across the customer-owned financial institutions surveyed. The finding is echoed by the Customer-Owned Banking Association, which quotes customer satisfaction figures for building societies at 93.5%, for customer-owned banks at 92.2% and for credit unions at 89.3%.

 Who are the customer owned banks? 
Why are customer-owned banking customers so happy?
As well as appreciating the personalised service that is often available, members of customer-owned institutions can also snare some competitive interest rates on loans and some deposit accounts.
The icing on the cake is that customer-owned institutions generally tend to offer sharper standard prices than the Big Four banks. Our comparison below shows the average difference in fixed and variable home loans, personal loans and three term deposit products. Some of the standard term deposits pay more and the standards loans charge less, according to our average of  customer-owned institutions.
| | | | |
| --- | --- | --- | --- |
| Product – Loans | Banks | Customer Owned | Difference |
| Standard Variable Home Loan | 4.94% | 4.93% | 0.01% |
| 1 Year Fixed Home Loan | 4.59% | 4.38% | 0.21% |
| 3 Year Fixed Home Loan | 4.59% | 4.48% | 0.11% |
| Personal Loan (unsecured) | 13.68% | 12.64% | 1.04% |
| Product – deposits | | | |
| 4 Month Term Deposit | 2.30% | 2.45% | -0.14% |
| 7 Month Term Deposit | 2.11% | 2.50% | -0.39% |
| 1 Year Term Deposit | 2.59% | 2.47% | 0.12% |
Term deposits are the nominal rate based on an amount of $10,000 for the terms stated within the table. Standard Variable, 1 and 3 year fixed are based on an amount available for a loan amount of $300,000                      . Personal loan rate is based on a loan amount of $10,000 for a unsecured loan. Bank rates are based off all banks listed on CANSTAR's database (excluding mutual banks) available for the products noted.  Customer Owned Insitution rates are based off of all mutual banks, building societies and credit unions on CANSTAR's database available for the products noted.
In defense of the larger institutions, it should be noted that while the loan rates above are based on the standard advertised rates available, many customers will negotiate a cheaper rate, or purchase a package product with their lender.


 Bank or mutual bank: What?s the difference?
And those concerned about the safety of their money can rest assured that customer-owned institutions are required to meet the strict capital requirements of the Australian Prudential Regulation Authority (APRA).