The perceived performance of socially responsible investment funds has been a topic for debate in the past. It can be conceived that willingly choosing to ignore certain industries and companies due to their business practices would result in inferior returns compared to an all-inclusive fund. However, the 2014 Responsible Investment Benchmark Report released by Responsible Investment Association Australasia (RIAA) indicates that this is not correct.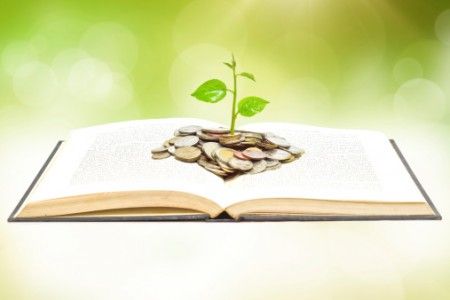 Whilst responsible investment is only 16.64% of the total assets under management in Australia, it reportedly outperformed standard funds not only in 2013, but consistently over the previous 10 years.
Of course it should be stressed that while it is interesting to look at historical performance, past performance is not an indication of future performance.
When compared to the S&P/ASX 300 index, responsible investment funds have been ahead of the curve by 1.5% over a 10 year period from 2003 to 2013. Last year alone responsible investment funds on average increased in value by 23.52%, significantly outperforming the average large-cap fund return of 21.69%.
| | | | | |
| --- | --- | --- | --- | --- |
| Australian Share Funds | 1 Year | 3 Year | 5 Year | 10 Year |
| Average Responsible Investment Fund | 23.52% | 11.29% | 15.76% | 11.00% |
| Large-cap Australian Share fund Average | 21.69% | 8.90% | 12.12% | 9.24% |
| S&P/ASX 300 Accumulation Index | 19.68% | 8.46% | 12.33% | 9.49% |
Source: 2014 Responsible Investment Benchmarking Report, RIAA. Data does not include international share funds.
According to Simon O'Connor, chief executive of RIAA, fund managers have a deeper understanding of their investments due to the required extra analysis undertaken for every investment decision, resulting in superior returns.
Another reason many ethical funds have also outperformed the market as a whole is due to lower levels of investments in the resource sector. The resource sector has struggled in recent times, and through their reduced exposure, ethical funds have largely avoided the effects of the weakening sector.
Socially responsible investment funds are a growing trend in Australia and it is forecast to continue its rapid growth into the future. Core responsible investments, which adopt strict filtering strategies, have grown by over 50% year on year, whilst the broader responsible investments have grown by 13% year on year.
As with all investments, it is important to remember however that past performance does not guarantee future performance.
CANSTAR is an information provider and in giving you product or asset information CANSTAR is not making any suggestion or recommendation about a particular product.  For more information, read ourdetailed disclosure, important notes, and additional information.