The perceived performance of socially responsible investment funds has been a topic for debate in the past.
Some investors might think that willingly choosing to ignore certain industries and companies due to their unethical business practices would result in inferior returns compared to an all-inclusive fund.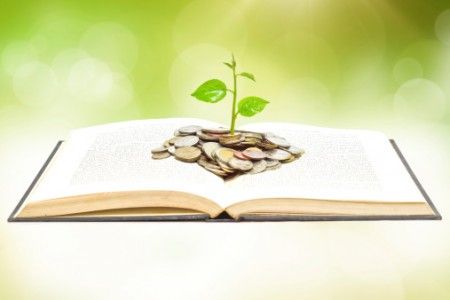 How many responsible investment funds are there?
Nearly half of all assets under management for professionally managed funds available in Australia (47.4%) are responsible investment funds. In 2014, responsible funds represented just 16.64% of total assets under management in Australia.
In the past two years, core responsible investment funds doubled, growing by 60% from $25.6 billion in assets under management to reach $51.5 billion at the end of 2015 (RIAA, 2016). The total amount of responsible investment in Australia is now $633.2 billion.
Do responsible investment funds perform as well?
They can perform as well or better. According to the 2016 update from Responsible Investment Association Australasia (RIAA), responsible investment funds outperformed other funds in the following categories over the following investment timeframes:
Type of responsible investment fund
Funds it outperformed
Investment timeframe
Responsible investment Australian equities funds
· ASX300

· Average large cap Australian equities funds

· 1 year

· 3 years

· 5 years

· 10 years

Responsible investment international equities funds
· Large cap international equities funds
· 5 years

· 10 years

Responsible multi-sector Growth funds or Balanced funds
· Mainstream multi-sector Growth funds
· 1 year

· 3 years

· 5 years

· 10 years

Source: Responsible Investment Association Australasia, 2016.

Investment timeframes of 1 year, 3 years, 5 years, and 10 years were assessed for returns.
Of course, it should be stressed that while it is interesting to look at historical performance, past performance is not an indication of future performance.
How can responsible fund management result in better returns?
One of the possible reasons why responsible funds have given higher long-term returns than other funds in some cases as reported above is that fund managers for responsible investment funds have to exercise a detailed analysis for every investment decision they make. This can lead to a deep understanding of their investments and can result in superior returns.
Another reason some ethical funds have outperformed the market as a whole could be due to lower levels of investments in the resource sector. The resource sector has struggled in recent times, and through their reduced exposure, ethical funds have largely avoided the effects of the weakening sector.
Socially responsible investment funds are a growing trend in Australia, and this is forecast to continue its rapid growth into the future. Core responsible investments, which adopt strict filtering strategies, have grown by over 60% year on year as of 2016.
As with all investments, it is important to remember however that past performance does not guarantee future performance.