It's sometimes thought of as a single product, but for many insurers, the umbrella of 'life insurance' not only incorporates death cover but may also include income protection, total & permanent disability (TPD), trauma and business expenses cover.
This article explains these different types of life insurance products and the role they could play for those interested in protecting their family's financial future in case the unexpected occurs.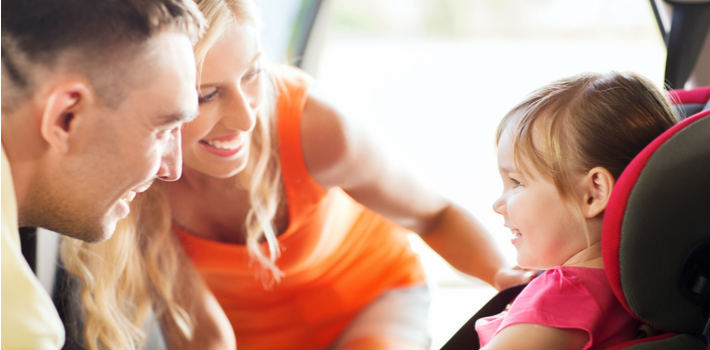 Source: Syda Productions (Shutterstock)
Life Insurance
Life insurance is designed to help your loved ones cope financially by paying out a lump sum if you pass away. You can choose the amount of cover appropriate to your financial needs, such as clearing all debts and then leaving a lump sum which can be invested and which your family can live on.
Most insurers will require you to complete an application, which typically includes questions about your medical history, lifestyle, occupation and pastimes. Additional medical requirements may also be necessary depending on your medical history and also the amount of cover you require.
Income Protection Insurance
As the name implies, income protection insurance may provide an income stream if you are unable to work due to sickness or injury. These benefits are usually paid on a monthly basis.
Income protection benefits can cover up to 75% of the income you were earning before the sickness or injury occurred. For salaried employees, your payouts will typically be calculated based on your pre-tax income, and for self-employed people they will be based on the net amount you earn after expenses have been deducted from your gross income. The premium rates for this cover are dependent on your occupation classification.
Income protection can be important for some people, as it can help ensure that ongoing financial commitments such as mortgage or rental payments and household bills can be paid while you are unable to work.
Total and Permanent Disability (TPD) Insurance
TPD insurance pays a lump sum in the event that a severe sickness or injury prevents you from ever working again. There are two commonly-used definitions of TPD, and some insurers may let you choose which one you would like to use when you take out your policy.
Any Occupation: where you are unable to ever again engage in any paid work for which you are reasonably qualified by education, training or experience; or

Own Occupation: where you are unable to ever again engage in your usual occupation.
You can apply for TPD cover either on a 'standalone' basis or alternatively you can add it to a life insurance policy. A TPD insurance claim payment may be able to replace lost income, clear your debts and help with any modifications to your home that you require due to your particular medical condition.
Trauma Insurance
Trauma insurance cover is sometimes referred to as 'critical illness' cover, or 'recovery insurance'. It is designed to pay a lump sum which may cover your medical treatment expenses that are not covered under Medicare or under private health insurance, if you were to suffer one of the listed serious medical conditions. This cover normally includes a range of major medical conditions such as heart attack, stroke, cancer and coronary artery bypass surgery, which together account for over 90% of all trauma claims.
Business Expenses Insurance
Business expenses insurance enables business owners to insure the ongoing, fixed costs of their business in the event of their serious illness or injury. This cover may ensure the business is viably maintained while the business owner is recovering.
Depending on the policy, the business expenses that may be covered include:
Office space rental fees

Leases and loans on cars, equipment or machinery

Insurance and security costs

Utility bills

The salaries of non-income producing staff

Other general business expenses
Self Managed Super Fund (SMSF) Insurance
Some insurers may also let you establish life and TPD insurance cover under an SMSF facility.
Factors affecting Life Insurance quotes
Life insurers like NobleOak fully underwrite each client who applies for any of its Life Insurance products. The underwriting process includes:
The completion of a full application where each client's medical history, occupation, pastimes and basic financial (income) details are obtained.

Obtaining medical reports, such as medical exams and blood tests in some instances. Obtaining financial information may also be necessary where larger amounts of cover are proposed.

As each client is assessed on an individual basis, the premiums payable could vary where there are medical conditions or pastimes which fall outside the mainstream guidelines.
If you already have a form of life insurance and are considering your cover, or if you're looking to become a first-time policy holder, it may be beneficial to compare providers to help ensure you're getting cover that's suited to your needs, as well as value for money. Be sure to read the Product Disclosure Statement (PDS) carefully to check what cover is included and what exclusions might apply to any policy you're considering.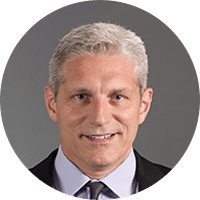 Anthony is the CEO of NobleOak, a Canstar award-winning direct life insurer. He has over 25 years of experience in marketing, strategy, operations and distribution. He was previously COO at AMP Capital, Head of Strategy and Marketing at AMP, Head of Commercial Insurance Marketing at Suncorp, and Manager at KPMG.
---
Thanks for visiting Canstar, Australia's biggest financial comparison site*