Matt Leibowtiz, CEO and Founder at Stake
The USA is home to the largest share market in the world, with a diverse range of companies and listed funds to invest in. Wall Street opens investors up to global tech companies, banks and retailers, such as Apple, JPMorgan and Amazon. So, it's no wonder many Australian investors are choosing to invest in US stocks.
Each month at Stake, we report on what Aussie investors are trading and watching on our platform. Here's what we learned in April.
Most Traded Stocks on Stake
Tesla once again took out the top spot with Aussies trading Stateside.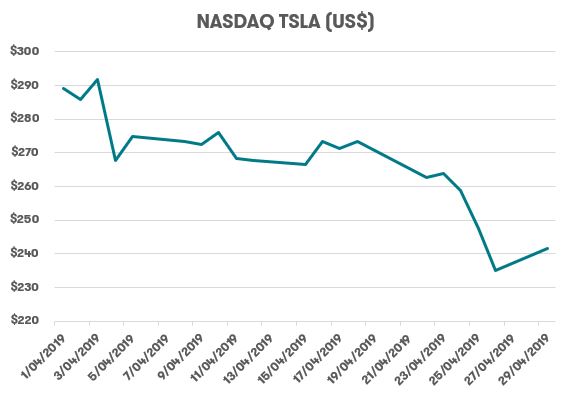 1. Tesla (TSLA) -16.38% for April
2. Apple (AAPL) +5.64%
3. Amazon (AMZN) +8.19%
4. Walt Disney Company (DIS) +23.36%
5. Atlassian Corporation PLC (TEAM) -1.99%
Most Traded ETFs on Stake
1. Direxion Daily S&P Oil & Gas Exp. & Prod. Bear 3X Shares ETF (DRIP) -5.15%
2. S&P 500 Vanguard ETF (VOO) +4.03%
3. Direxion Daily Jr Gld Mnrs Bull 3X ETF, (JNUG) -22.94%
4. ProShares UltraPro QQQ ETF, (TQQQ) +16.64%
5. 3x Inverse Natural Gas (DGAZ) +14.06%
Not sure what an ETF is? Read more about ETFs here.