Classic cars, art, handbags, whiskey or wine – which of these luxury investments performed the best and worse in 2020?
COVID-19 had a big impact on the performance of a range of asset classes and luxury investments were no exception. Some weathered the storm well while others ended the year a little battered. The Knight Frank Luxury Investment Index (KFLII), which assesses the performance of various luxury investments, found that Hermès handbags were the top performer for 2020. Their value grew by 17% over the year. The next best performing luxuries last year were wine and cars.
Art was the worst-performing luxury investment of 2020 with values falling by 11%, followed by rare whiskey which dropped by 4%.
Knight Frank Luxury Investment Index, Q4 2020
Asset class
2020
% annual
change
2020
% 10-year
change
Handbags
17%
108%
Wine
13%
127%
Cars
6%
193%
Watches
5%
89%
Furniture
4%
22%
Coins
-1%
72%
Coloured
diamonds
-1%
39%
Jewellery
-1%
67%
Rare whiskey
-4%
478%
Art
-11%
71%
Source: Knight Frank's The Wealth Report 2021. The Knight Frank Luxury Investment Index is the weighted average of the change in value of each asset class over a given period.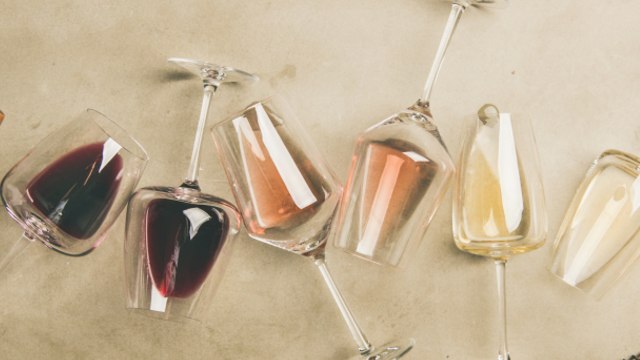 The best-performing luxury investments
Handbags
This is the second year in a row that Hermès handbags have topped the index. According to the report, "an established online auction presence and the appetite for relatively affordable luxury pick-me-ups during the pandemic, particularly in Asia where many bag collectors are based, helped the asset class retain pole position." The returns over the long term have been pretty impressive too, with handbags growing in value by 108% over the past 10 years.
Wine
Increasing in value by 13% over the year, wine was the second-best performer. "More than ever, this year has been about timing in the capital markets and, if you got that wrong, the chances are you got it expensively wrong. Not so for wine," said Miles Davis of Wine Owners, which pulls together the Knight Frank Fine Wine Icons Index.
"Unlike after the global financial crisis, the wine market has held its nerve, merchants did not mark down prices and the market has been stable."
Wine has been a strong performer over the long term as well, growing by 127% over the past 10 years.
Classic cars
Classic cars took third place in the KFLII with prices up 6% over the year. This follows a sluggish year where the HAGI Top Index – which Knight Frank uses to track the value of classic cars – fell by 7%.
"The market went quiet during the first lockdown with some forced selling evident early on, but also some bargain hunting," explained HAGI's Dietrich Hatlapa. "This was followed by individuals and dealers being very active throughout the summer, with the auction market getting into gear online to compensate for the lack of live sales."
There were still very strong results for certain cars. Ferraris in particular did very well with the HAGI F Index, which tracks Ferrari values, rising 14%. A 2001 Ferrari 550 GT1 Prodrive set an online auction record selling for $US4.29 million ($A5.9 million) at RM Sotheby's Shift/Monterey online auction on August 15, 2020.
More recently, and closer to home, a 2017 HSV W1 Maloo ute sold for a record $1.05 million in late January. It was only one of four built and was originally priced at $330,000.
Over the past 10 years cars have been the second best-performing luxury investment growing by 193%.
The year ahead is looking promising for cars too. Volumes should normalise further in 2021, with classic car events and live auctions once again able to take place as the COVID crisis becomes more manageable due to vaccines, predicted Mr Hatlapa. "High quality cars should achieve better prices again."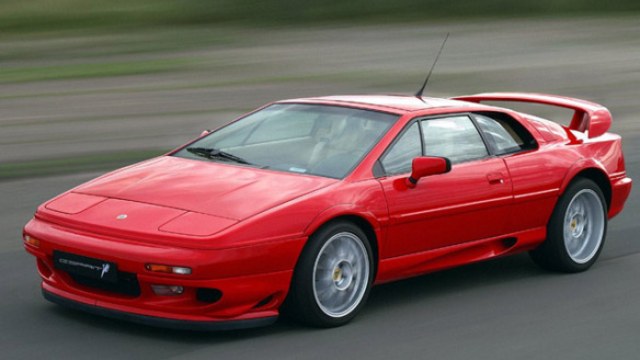 Canstar asked Mark Haybittle from Supercar Secrets, for his top car picks for the next 12 months and here's what he had to say:
MG (F and TF): These cars have been forgotten by everyone, mainly due to the head gasket issues and other reliability factors but new ways of sorting the cooling system have fixed all the issues. You can still buy an MGF, which is a good convertible with the strong U.K MG heritage, for less than $10.000. The MGTF is likely to triple in value in 2021, as it is one of the last entry level collectible convertibles.
Aston Martin DB7 Vantage: These magnificent cars are way undervalued at present, as they are only just approaching the magic 22-25 year mark (for the V12's). They are likely to go ballistic in 2021 potentially doubling in value or more, as they were the first DB car to follow the incredibly famous DB6 of James Bond fame.
Lotus Esprit V8 Twin Turbo: Everything Lotus is doubling and tripling right now, as they started from a low base. The Esprit V8 was considered to be a superior car to the Ferrari F355 that was around at the same time, and so will now likely rise from $100,000 to match the over $250,000 price tag that the F355's are currently achieving.
The worst-performing luxury investments
Art
It was not a great year for art which dropped by 11% over the year. "For obvious reasons one of the biggest changes was a shift towards private sales at the major auction houses. The volume of all sales that were publicly auctioned at Sotheby's and Christie's last year was down 26% and 46% from 2019, respectively," explained Sebastian Duthy from AMR, which compiles the AMR All-Art Index for Knight Frank.
"The problem was compounded by the slowing in supply of quality works as consigners who could afford to wait preferred to sit it out at home."
Rare whiskey
The value of rare whiskey dropped by 4%, according to the Knight Frank Whisky Index (KFWI), compiled by Rare Whisky 101.
"Against many other investments that's not such a disaster, but compared with 2018's circa 40% increase the volatility of ultra-rare top-end whisky as an investment is evident," noted Rare Whisky 101 director, Andy Simpson.
Over the past 10 years, though, rare whiskey has been the top-performing luxury investment growing by a whopping 478%!
Cover image source: Dragon Images /Shutterstock.com
---
Thanks for visiting Canstar, Australia's biggest financial comparison site*
---
---