It's a common situation. You've got your mortgage, bought your first home, and have been paying it off without issue. Now you've saved money and built up some equity and it's time to take the next step.
You are ready to up your investment game and grow your investment portfolio. Yes – it's time to become a landlord!
Just like buying your first home, buying your first investment property can be an equally daunting experience. There are many unknowns and questions to be answered. You need to consider what you want to buy, if you can afford it with your deposit, and the potential rent you'll earn.
Most importantly, you need to understand the little (and big!) differences between an owner-occupied home loan and an investment loan.
When applying for an investment loan, a lender will look at your income and expenses as an individual, but also the projected income and expenses on the investment property. As a landlord, you'll earn rent, which can be used to pay your mortgage repayments. Likewise, as a landlord, you will be responsible for additional expenses such as rates, body corporate, real estate agent fees, and repairs and maintenance, just to name a few.
All responsible lenders will take this into account when they look to approve your loan. Make sure you have all your supporting documents ready to go. In fact, before you even make an offer, you should be considering all income and expenses related to the new property, so you understand what you can and can't afford.
At loans.com.au we see many borrowers who have built equity and are looking to invest in their subsequent property. Unlike your own property (known as an owner-occupied property), there are additional factors to consider when buying an investment property and applying for an investment loan.
Here are 5 key things that borrowers taking out an investment loan should be aware of:
1. Investment Loan Interest Rates
It's important to note the interest rate on an investment loan is usually higher than on owner-occupied loans. Lenders often maintain a diversified portfolio whereby they only fund so many investment loans, and therefore the greater risks associated with investment loans are compensated by a higher loan interest rate. With this in mind, a borrower needs to understand that the interest repayments on an investment loan is typically higher than an owner-occupied home loan, which means it can be more expensive to repay.
2. Interest-Only Versus Principal & Interest Repayments
Another factor that impacts the interest rate is whether a loan repayment is an interest-only repayment or a principal and interest repayment. An interest-only loan is typically offered at a higher interest rate than a principal and interest loan. This is where tax advice is critical.
On an investment property, the interest component of the repayment is usually tax-deductible where the principal portion of the repayment is not. As an investor, you may get the benefit of negative gearing depending on your income. For this reason, we recommend our customers get independent tax advice. Tax advice is important to find out what the best structure is for their own personal circumstances when purchasing an investment property.
Furthermore, there has also been a focus in Australia around increased household debt and borrower's ability to repay their loans. Responsible lending is very important in the lending industry and as a result, there are rules set by ASIC around putting a 5-year cap on interest-only repayments.
This means that after 5 years, the interest-only loan repayment will expire and revert to a principal and interest repayment for the remaining term of the loan. The result for the borrower will be a higher loan repayment. This is very important because when you take out an investment loan you need to consider what your plan is and the impact of a higher loan repayment on your bottom line in the future.
3. Fixed Loans versus Variable Loans
Investment loans can be fixed, variable, or both (i.e. a split loan). Depending on your circumstances and the product offerings, a fixed rate may be preferable for some customers. Because some borrowers don't want the risk of unknown rate movements, they may choose a fixed loan. This may give the borrower peace of mind if they are worried that their property might have periods where there isn't a tenant to pay rent, or they are unsure of unforeseen repairs or maintenance that may be needed.
As a borrower, you need to have a plan because fixed-rate loans are only fixed for a set period and revert to a standard variable rate afterward. Lower cost lenders have competitive standard variable rates, so this will be an important factor when considering a fixed-rate loan.
4. Unlocking Equity from you Owner Occupier Loan
Consider whether you could use your current owner-occupied property to purchase an investment property. You may have equity in your home you can use as a deposit for your investment. So, while you may be looking at a new investment loan, you could consider getting an additional advance or refinancing your home loan.
This is where research is very important. Don't forget it's usually free to talk to a lender before you make an offer or commit to anything, so if you're unsure about what to do with your current property, ask around and get some advice.
5. Loan Packages
Some lenders also offer a package deal for customers who have more than one loan with them. If you have several loans across multiple properties, a lender may discount the loan in order to be able to fund all your business. For example, at loans.com.au we currently offer the Smart Booster Investor Bundle, which allows you to save thousands when you bundle your investment loan with your home loan. If you refinance your investment loan and home loan to loans.com.au, we offer rates starting at 1.99% for both.
Be sure to ask your lender if they can do anything special because you are moving all of your loans to them. They might be able to offer discounted interest rates or a reduction in fees in order to win your business. By having more than one loan, you will have some purchasing power.
The Final Word
There are many complexities and options when it comes to buying an investment property. Like most things, it is worth shopping around and getting advice before you make an offer and set off on a path to start to grow your property portfolio.
---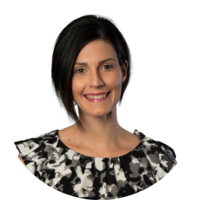 Marie launched loans.com.au in 2011 and has since grown it into a business with $6 billion worth of home loans under management. Marie has been instrumental in changing the way Australians apply for home loans by moving them online and away from traditional bricks and mortar banks. Marie is passionate about developing the FinTech industry in Australia, particularly in the consumer space. When she isn't at work, Marie loves to spend time with her husband and two young children. See more from Marie at her website or follow her on LinkedIn.