When it comes to investment strategies, newcomers need to be wary of navigating myths and misconceptions, and spotting red flags. Without properly understanding the nuances of the stock market, relying only on commentators can leave inexperienced investors susceptible to half-baked knowledge and incorrect assumptions that can put capital at risk.
So which myths need busting?
Here are three common misconceptions about investing in the stock market:
MYTH: 'You need a huge amount of money to start investing'
The idea that the stock market is only for the wealthy or that you "need money to make money" is one of the biggest deterrents keeping first-time investors from dipping their feet into the stock market pool.
When we observe the investment journeys of some of the globe's most successful investors, almost all of them started with very little money. For example, Warren Buffett began investing with just a few dollars he saved delivering newspapers, and Rakesh Jhunjhunwala started with only 5,000 rupees to his name (less than AUD $100 in today's market).
These examples demonstrate you don't need buckets of money to be successful in the stock market. Investors should start with an amount they can afford and give investments time to grow and flourish.
Fast forward to 2020 and this sentiment is even more relevant thanks to technology. Online investment platforms now offer fractional stocks which allows investors to buy part of a share. On eToro, investors can buy even 0.001 of a share, which can be as little as USD $50. This allows investors to own a small percentage of a highly valued company such as Amazon (currently worth over USD $3,300 per share), without needing the capital for the full stock.
MYTH: 'If a company is hot, returns are guaranteed'
It's important to remember every investment carries risk, even the most highly publicised companies. Consider the rise and fall of energy company Enron in 2001, or the infamous DotCom bust of Pets.com, who despite a Superbowl Halftime commercial appearance and a Macy's Thanksgiving Parade balloon, lost $147 million in the first nine months of 2000 and folded just months later.
Even the most financially sound companies can be struck by an uncontrollable disaster or a major change in the marketplace, such as a new competitor, a change in technology or perhaps a global pandemic.
Remember: Just because a stock is popular doesn't mean it's a good investment, nor does buying a crashing stock mean you've scored a bargain.
The goal of investing is to buy stocks at a reasonable price, and at a time when the company has potential for growth. To understand whether a stock is well priced, you may want to follow price targets from large firms such as JP Morgan, or refer to data points such as RSI or MACD to determine the volume of stock being bought or sold. Depending on the platform you use, charts may be available with this information. At eToro, we've built a community aspect into the platform where investors can communicate with other investors on trends, particular investment opportunities and stocks.
Stock market investing requires caution, patience and research to find a high-risk investment that you can place your faith and finances in.
MYTH: 'The stock market is a get-rich-quick scheme'
The stock market won't make you rich overnight. The reality is that while it's a great way to generate a strong, sustainable return on your money, the most successful investors build their wealth with a long-term mindset.
Look at investing as a marathon, not a sprint. Smart investors should also keep their expectations realistic and not treat the stock market like a gambling platform.
Investors that buy and hold a well-diversified portfolio for a longer period of time are more likely to reap the financial rewards and benefits that the stock market has to offer, which can often generate better returns than having your money sit in a bank account.
In the end, the most important thing when it comes to your investments isn't looking or sounding smart, but actually being smart. Education is the key for investors to transform from rookies, into seasoned investors.
If you're comparing Online Share Trading companies, the comparison table below displays some of the companies available on Canstar's database with links to the company's website. The information displayed is based on an average of 6 trades per month. Please note the table is sorted by Star Rating (highest to lowest) followed by provider name (alphabetical). Use Canstar's Online Share Trading comparison selector to view a wider range of Online Share Trading companies.
---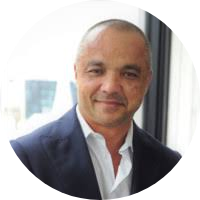 About Robert Francis
Robert Francis is the Australian Managing Director of multi-asset investing platform eToro. Before Robert Francis joined the world's largest multi-asset investment platform eToro in June 2017, he was leading operations for the Exchange Traded Options desk and the International Trading Desk. Heading up eToro in Sydney, Australia, Robert is an expert in stock markets with over 13 years of experience and senior positions at CommSec and TD Waterhouse.
This article was reviewed by our Content Producer Isabella Shoard before it was published as part of our fact-checking process.