Trying to determine your investment strategy can be tricky, but it is also an essential step for most investors. If you've been struggling to define your strategy Richard Montgomery from Betashares explains how it can be done.
It seems like a simple enough question, and it's important that you (and your financial adviser if you use one) are able to articulate the answer. But while not especially complicated, developing your strategy requires clear, logical consideration of several factors. So, we'll look at some of the ways you can think about your investment approach.
What is a time-based investment strategy?
You can draw a broad distinction between a long-term approach, in which you make investments you intend to hold for a period of years (sometimes referred to as 'buy and hold'), and a shorter-term approach that is more about making tactical investment decisions to take advantage of short-term opportunities that present themselves.
Long-term investing
Long-term investors such as the legendary Warren Buffett try to identify companies they think are undervalued, and which offer the prospect of good returns over the long term. They commit funds to these investments, expecting to reap the rewards over a period of years.
Short-term investing
By contrast, a shorter-term investor might seek out opportunities offered, for example, by the Covid-19 crisis. In this approach, the investor might think, for example, that the fall in aviation stocks in the first two months of the pandemic was overdone, and invest in an aviation company hoping for a rebound over a period of a few months, with no intention of maintaining the investment beyond this point.
There's no single 'right' way to go, and many investors choose to combine these approaches, constructing the bulk of their portfolio from investments they believe will do long well over the long term, but also keeping funds in reserve to take advantage of short-term opportunities.
If you're comparing Online Share Trading companies, the comparison table below displays some of the companies available on Canstar's database with links to the company's website. The information displayed is based on an average of 6 trades per month. Please note the table is sorted by Star Rating (highest to lowest) followed by provider name (alphabetical). Use Canstar's Online Share Trading comparison selector to view a wider range of Online Share Trading companies.
What is a goal-based investment strategy?
It's important to be able to articulate your investment goals, as these will largely direct your strategy. Are you looking for growth, income, or a combination of the two?
Income investing
Investors seeking income traditionally have turned to fixed income, such as bonds and hybrids, and also to high-yielding equities. Banking stocks, for example, are often favoured by income investors for the high dividends they historically have paid – although as we have seen in recent weeks, there is no guarantee around dividends, with several banks either reducing or cancelling their dividends.
Growth investing
Investors looking for growth, on the other hand, are likely to invest more of their portfolio in companies that tend to use their profits to grow their business, rather than paying those profits out in dividends.
Technology stocks, for example, typically retain most of their profits to reinvest in their business, and their returns tend to be more in the form of growth than income.
ETFs can be a good way to gain exposure to either growth or income investments, as they offer diversified exposure, for example to a portfolio of equities, bonds or hybrids, reducing the risk of a specific investment not generating the income or growth expected. For example, rather than picking a single Australian technology stock, a growth-orientated investor might choose to invest in the BetaShares S&P/ASX Australian Technology ETF, which provides exposure to a diversified portfolio of Australia's leading ASX-listed technology companies in a single trade.
Conventional investing wisdom is that younger investors should focus more heavily on growth, as they have a long investing timeframe and can more easily tolerate the volatility that growth stocks typically entail, while older investors such as retirees generally are advised to focus more on income.
The balance between growth investments and income investments, which are generally thought of as 'defensive', is likely to change as you grow older, and your financial circumstances changes.
Related articles: What is growth investing?
What is a core investment strategy?
One of the most important elements of your investment strategy is how you construct your portfolio – this is partly dependent on the considerations of time and goals outlined above.
One popular approach is the 'core/satellite' strategy.
In this approach, the core of your portfolio typically contains a number of investments that give you broad exposure to a range of asset classes. Your core might include funds that give you exposure to:
Australian equities

international equities

fixed income

commodities, such as gold, and

cash.
ETFs are a great way to do this, as they typically offer diversified exposure at low cost. Your core could also include:
an ethical fund

a fund that provides exposure to a particular sector such as healthcare or technology

a fund that provides exposure to a particular country or region, such as emerging markets.
An important consideration in constructing the core of your portfolio is asset allocation. Many studies have been done that indicate that how you allocate your money across the major asset classes (equities, fixed income, cash, property and commodities) is the primary driver of your returns. Asset allocation justifies its own article, but in summary, having a well-diversified portfolio means having your investments spread across different asset classes whose performance is not highly correlated with one another.
The satellite component of your portfolio comprises investments you might make to try and generate extra returns. This could include investments to take advantage of short-term opportunities, or more focused exposures than the broad exposures that make up the core of your portfolio.
So, what investment strategy will you use?
Your investment strategy can be thought of as the blueprint that sits behind your investing decisions.
In developing your strategy it's important to consider your financial circumstances, and take into account factors including timeframe, investment goals, and your portfolio construction preferences.
---
Thanks for visiting Canstar, Australia's biggest financial comparison site*
---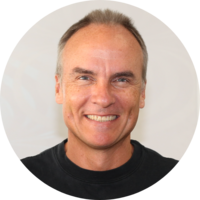 About Richard Montgomery
Richard Montgomery is responsible for BetaShares communications strategy and implementing strategic marketing communications for adviser and investor audiences. Previously, Richard worked as a communications consultant to, among others, the Australian Securities Exchange, the Stockbrokers and Financial Advisers Association, and Kaplan Professional.
NOTE: This article contains general information only and does not take into account any person's objective's financial situation or needs. Investors should consider the appropriateness of the information taking into account such factors and seek financial advice. Past performance is not indicative of future performance.
BetaShares Capital Limited (ABN 78 139 566 868 AFSL 341181) (BetaShares) is the issuer of the BetaShares Funds. Before making an investment decision, investors should consider the Product Disclosure Statement (PDS), available at www.betashares.com.au, and obtain financial advice.
Investments are subject to investment risk, investment value may go down as well as up, and investors may not get back the full amount originally invested.