This article was written by Adam O'Connor.
As the New Year begins, Adam O'Connor from BetaShares shares why it's a great time to focus on your investment portfolio.
The New Year period is a time when many of us take the opportunity to reflect, recharge and set about making adjustments and resolutions for the year ahead. It's also an ideal time to do the same with our investments. Below we look at how a few of our favourite resolutions might apply to your investment portfolio.
Of course, keep in mind this information is general in nature only and doesn't take into account your objectives, financial situation or needs, so you'll need to ensure it is appropriate taking into account such factors and seek financial advice.
1.Lose weight, get fitter
Asset allocation is key to keeping your portfolio 'fit' through different market cycles and conditions. When we talk about asset allocation, we refer to investors being 'overweight' or 'underweight' certain asset classes (such as shares, cash and commodities). Australian investors are well-known for being 'overweight' shares and cash, and this lack of diversification can lead to extra risk.
The New Year is a great time to address some of these overweight areas, and bulk up in other areas where you could be a little thin.
For example, if your portfolio has a large weighting to Australian banks, you might consider re-allocating some of your funds towards exposures outside the financial sector. There's a wide range of exchange traded funds (ETFs) and other products available on the ASX that can provide such exposure in a cost-effective and efficient way.
You might feel a little thin on defensive assets and want to improve the strength of your portfolio's 'core'.
Fixed income (e.g. bonds) has long been acknowledged as a core building block of a balanced portfolio, providing defence and diversification benefits which may assist your portfolio during sharemarket declines.
Investors can access diversified portfolios of Australian bonds using exchange traded products, many of which aim to track an index or focus on a key theme or market, e.g. sustainable investments.
2. Travel overseas
Did you know Australia makes up ~4% of the global sharemarket? Broaden the horizons for your portfolio by exploring the world of opportunities outside our local market.
There is a range of ETFs available which provide exposure to international companies, sectors or regions, and a gateway to investment opportunities that aren't easily accessible to Australian investors.
For example, you may wish to consider investing in an ETF that provides exposure to Asian technology companies such Alibaba, Baidu or JD.com, or an ETF that tracks an index such as the NASDAQ-100, which provides exposure to some of the world's leading companies, which include Google, Facebook and Netflix, that provide services part of our everyday lives – the kind of 'new economy' companies which we lack on our own exchange.
Finally, for those wanting to make a positive impact with their portfolio 'travel' plans, there are also different ethical ETFs that can provide exposure to ethical and sustainable companies in Australia or around the globe.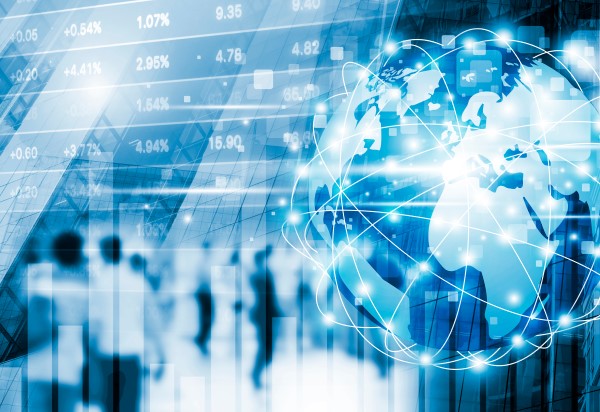 3. Learn something new
Are you new to investing, or to ETFs, and want to learn more about how they work, how to get started, or how to use ETFs to build a better portfolio?
Luckily there are plenty of resources available, including previous articles exploring the foundations of ETFs and breaking down the different types of ETFs.
Resolutions are something we all make, and while many of us resolve to follow a healthier lifestyle, we sometimes forget to think about the health of our portfolios.
If this is you, you might want to consider implementing one of these investment resolutions for the year ahead!
---

About Adam O'Connor.
Adam O'Connor is a member of the BetaShares team, responsible for supporting institutional and intermediary broker and adviser channels.