Have you ever seen an amazing recipe that made your mouth water, yet when you tried making it the dish turned out to be a disaster? This raises the question: Did you miss a step or did you do something wrong?
This same analogy can be applied to the stock market because profitable investing should be as simple as following a recipe but all too often investors end up experiencing what they hoped to avoid.
The reason why so many investors experience an outcome that is contrary to what they had hoped is because they did not start out with a plan other than with the intention of making some money. However, successful investing is about the right preparation because as Benjamin Franklin stated, if you fail to prepare you are preparing to fail. So, let me share with you what you need to look for when investing in a company.
How to decide what company to invest in
The first step in selecting a company to invest in is to write down your goals as to what you are looking to achieve, as this will increase the likelihood of you getting what you want. Two questions that every investor needs to answer before investing in a company include:
Do I want income, capital gains or both?
Do I want to invest over the short, medium or long term?
The trick to smart investing is to narrow down your focus rather than looking at every possible opportunity in the market. Therefore, once you answer these two questions, you need to start looking at stocks that fit your criteria.
For example, some stocks are very good growth stocks but they pay a low dividend yield, while other stocks pay a good dividend but may not deliver great capital gains. Some stocks are also more cyclical in nature, as the stock price may rise strongly for short periods but they fall just as fast and will often revert to previous price levels over the longer term.
Once you identify the stocks that fit your goals, it is time to apply some analysis to ensure you are investing in a solid stock that will deliver the outcome you desire rather than leaving a mess for you to clean up later. To do this, we need to investigate two areas. The first is to identify if the company is fundamentally sound and showing good prospects for future growth, while the second involves identifying from a technical perspective whether the stock is rising or falling.
What is value investing?
Fundamental analysis is often referred to as value investing and is usually associated with long term investing. However, more recently, investors are looking to achieve returns with a shorter-term outlook. That said, the process to determine a good valued stock does not change and involves the following key principles.
Ensure the stock is highly liquid; in other words you need to make sure that you can easily buy and sell the stock quickly and at a fair price. To achieve this, investors should be looking at stocks in the top 100 in the Australian market with a daily turnover of $5 million or more per day.
Confirm the company has growth potential by looking at earnings per share (EPS); you want to see at least 10 per cent EPS growth and for this growth to continue over two or more years.
Review the price earnings ratio (PE), as this indicates whether the stock is undervalued.
Once you have considered all of these factors, then you need to look at the dividend yield.
What about the price of the stock?
The last thing you need to consider before entering a stock is to look at a price chart because if you fail to do this, you may end up entering a stock that is falling in value, which you want to avoid for obvious reasons.
It is important to understand that while fundamental analysis tells you what you should look at to buy, it does not tell you when to buy. This is why looking at a price chart, such as a bar chart will assist you to gain better returns. In fact, applying a few simple pieces of analysis will alert you to whether a stock is in a bearish trend and likely to fall further. A price chart will also allow you to filter down your list of stocks down to ones that are rising and likely do well in the future.
So there you have it, successful investing requires that you have the right recipe and ensures you use the right ingredients so your piece of the investment pie gets bigger over time rather than settling for a few crumbs on your plate.
If you're comparing Online Share Trading companies, the comparison table below displays some of the companies available on Canstar's database with links to the company's website. The information displayed is based on an average of 6 trades per month. Please note the table is sorted by Star Rating (highest to lowest) followed by provider name (alphabetical). Use Canstar's Online Share Trading comparison selector to view a wider range of Online Share Trading companies.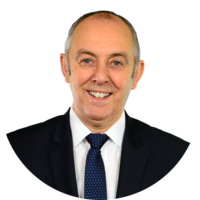 About Dale Gillham
Dale Gillham is Chief Analyst at Wealth Within and international bestselling author of How to Beat the Managed Funds by 20%. He is also the author of Accelerate Your Wealth—It's Your Money, Your Choice.