As a beginner, it can be challenging to find the right resources to learn about investing. Besides, Canstar's Investor Hub, another great resource is How to Money run by millennial Kate Campbell.
As a young investor herself, Kate is passionate about demystifying the world of money and investment basics for her peers. Canstar sat down with her to learn more about how her platform is teaching others and how she is navigating her own investment options.
Q. Why did you start investing?
When I finished high school I launched myself full time into the world of work, and after completing my very first tax return later that year, it finally occurred to me that I should start taking better care of my finances. Knowing little out of high school, there was plenty I needed to learn, but as someone who loves researching nearly everything, I dove straight in. That's where I came across the idea of investing, and it certainly seemed like a subject worth investing my time into learning.
Q. How did you first start investing? Did you know what you wanted to invest in?
My initial attempt at investing was more akin to gambling to actual investing. I was just buying and selling things that looked appealing and had no method to my madness. It was, however, an excellent way to gain familiarity with the process of buying and selling shares and the way the share market operates. I eventually realised this haphazard approach was only going to waste my money, so I actually did some research and created a plan.
Q. What does simple and cost-effective investing look like for you?
Contrary to the images we see in the media of those who have started businesses or inherited the family estate, millions of ordinary people worldwide have built wealth from the ground up through investing. Investing isn't only for the wealthy and it doesn't require any secret ingredients. Despite what you may think, investing is accessible to everyone in Australia.
The ability to purchase a share does not discriminate on education, gender, or the size of your bank balance. You can get a perfectly respectable return without too much thought at all – just go check out the magic of ETFs! For most people investing isn't about the charts, numbers, and inside scoops, it's about finding a simple, cost-effective and diversified solution that you can put in place and monitor, making the occasional adjustments.
Your first investment doesn't need to be the next big stock your roommate tells you about or some insanely complicated product. As my friend Owen from Rask Finance puts it, investing is about little bits, lots of times. And it works! Having a small starting balance, and committing to a regular contribution plan, is leaps and bounds beyond waiting years until you have what you believe is a big enough chunk of cash. Just look at the numbers if you don't believe me – and I certainly encourage you to visit the ASIC MoneySmart Compound Interest Calculator to play around with these figures for yourself!
Q. What is your investment preference and why?
I test-drove many of the different investment offerings available over the years and know precisely how tempting it can be to keep getting distracted by every shiny new product. When you're getting started, pick something that you're comfortable with and use that for a while. My approach now focuses on diversifying my investments and making sure I am comfortable with my asset allocation. I don't use any micro-investing apps anymore and invest directly through a broker, because that gives me the flexibility to build my own portfolio using different assets (like shares, ETFs, REITs and LICs).
Q. What's next for How to Money?
My focus for How To Money in 2020 is to continue to deliver content that helps young people manage their finances. I also love sharing resources and books/podcasts/articles from Australian financial experts because it's so important to learn from so many people on your personal financial journey!
If you're comparing Online Share Trading companies, the comparison table below displays some of the companies available on Canstar's database with links to the company's website. The information displayed is based on an average of 6 trades per month. Please note the table is sorted by Star Rating (highest to lowest) followed by provider name (alphabetical). Use Canstar's Online Share Trading comparison selector to view a wider range of Online Share Trading companies.
---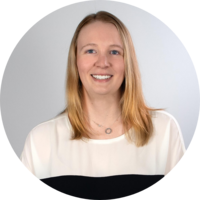 Kate Campbell is the founder of How To Money. Kate created HTM from a passion to help young Australians start talking about money, and share the resources she finds along her financial education journey. This led Kate to start her own journey to financial independence a few years back, and she now works in the Australian financial services industry.