Written in the gentle tone of a caring grandparent, financial advisor John D. Spooner's book 'No one Ever Told Us That: Money and Life Letters to My Grandchildren' presents a collection of money and life letters written to his college-aged grandchildren to help navigate their financial future.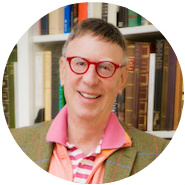 Mr Spooner deals with topics such as searching for a job, building your team of professionals (including lawyers, financial advisors and accountants), as well as how to select and purchase the right insurance for you. He also touches on dealing with adversity in life and how to select the right partner. His top tip? Marry funny.
But among all the advice laid out in small snippets of tender letter writing, he leans on his wealth of experience in the financial advisory industry to help people of all ages understand the process of selecting, buying and selling stocks successfully. Below is an excerpt from his book:
Lessons in Selling Stock
Thinking of getting started in buying stocks? Consider the platforms below.
I've made a major financial mistake in my life, I think blinded by my own natural optimism. I don't know why this is, but no one ever seems to get our attention in warning us about pitfalls. It's as if we only really learn by the experience of our own errors. Anyway, I'm going to tell you about a big blunder of mine. (I also hate to tell anyone specifics about personal money matters. My dad always told me that you should never count anyone else's money because, "You'll always be wrong. In both directions." I think that's true.)
In any event, over a period of more than ten years, I had accumulated enough shares in Citibank to make it my largest personal stock holding, worth multiple seven figures; enough to allow most Americans to retire forever to the good life. I accumulated this holding mainly because I believed in the CEO, who had created for me, over twenty years, most of my net worth, through his tough-mindedness and his visions of the future. I believed in him and bet on these visions. He was approaching his seventieth birthday in 2002 and I said to your grandmother, "If he retires, we're going to sell all of our stock. Without him, I don't really trust anyone who comes after. Remind me I said this." But he didn't retire and the dividend kept being raised annually, and we were receiving more than $100,000 from this dividend alone. The boss did not want to retire, he loved the action and power is addictive. But he was eventually forced out and he retired.
"You said you were going to sell the stock if he retired," your Mimi reminded me.
"Citibank is one of the great brands in the world," I answered. "It'll muddle along, and the dividend pays us a small fortune." I never believed the dividend would be cut. The chief financial officer said publicly that there was no need to cut it. Plus, I liked the new CEO. I thought he was smart, and he certainly was funny. Human. And he liked me. We can be blinded by flattery from the seats of power. Be aware of this in your business lives.
Being in the trenches daily, advising people on their money decisions and their lives, I was oblivious to the damage being caused to the banking system by Wall Street corporate management and their decisions. My Citibank stock melted down, from more than $55 a share to under $1 at the lowest point. Now I'm in the process of digging out from the financial tsunami and getting to the number that means freedom. Big lessons in all this?
Stick to your discipline. If you make a decision, like mine, to sell if your leader leaves the company, then stay with the plan. Of course, my argument that the dividend would be preserved was flawed as well. It was eventually cut to zero.
Buying anything is easy. But selling something of value is the hardest part of any trade. My take on this is to pick a reasonable number, not a pie in the sky target, the minute you buy a stock. "What profit would I be comfortable with?" is my question to myself. Whenever that stock hits that target, I will immediately sell either a third or a half and seek a new target for selling the rest.
I try to give myself three good reasons why I should continue to own the position. This is what I also do when I'm thinking of buying any stock. And I ask new clients to do this as well when they come to me with stock they already own. If they cannot give me three good reasons to own, time to sell it. Yes, markets are emotional. But there are times you must force yourself to be cold-blooded about them.
Your Papa, who is still making mistakes but at least fessing up about them.
No one Ever Told Us That: Money and Life Letters to My Grandchildren has been a Boston Globe #1 bestseller and #2 on Amazon's bestselling business books list. It has been published in Korea, Japan, China and translated to Arabic. Mr Spooner has been honoured with the Literary Lights Award, bestowed on New England's most distinguished authors by the Associates of the Boston Public Library.