Entering the stock market for the first time can be daunting, and even for people who've invested before it can be a venture that takes careful navigating.
In financial advisor Melissa Browne's latest book 'unf*ck your finances', she pledges to provide easy to follow advice to help people manage their financial affairs, including any share market investments they may have or be considering.
So without further ado, Canstar presents the 'Share Market Cheat Sheet' excerpt from her book, where Melissa answers 12 common questions people have when it comes to buying stocks.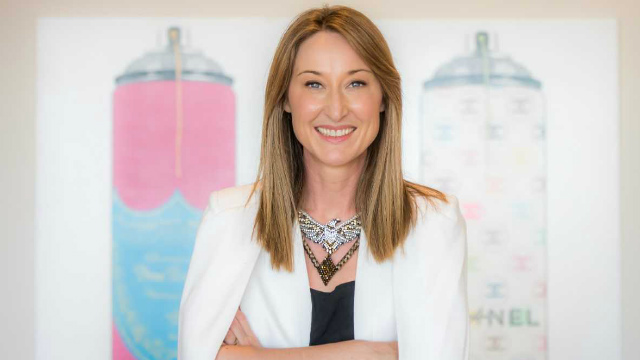 Q: In a nutshell, how should you approach buying shares?
Cautiously, like you'd approach a horse. Because throwing a wad of money at a hot tip from your best mate's gardener (who made a ton of money on the stock market back in the day and now just gardens for fun) is essentially a bet. Instead, how you should approach buying shares is the same way you'd approach anything new.
Do your research, ask for advice, read up on it, watch videos and then slowly dip your toe in.
Q: How do you pick a decent stock?
Like anything, there are people espousing their magic formulas and get-rich-quick schemes – but if there was an easy solution, we'd all be millionaires. Instead, a simple approach is to invest in what you know. For example, I'm an accountant and when the Cloud accounting solution Xero floated a couple of years ago and I saw the potential of both the product and the marketing plan, it made sense to invest.
It's about soaking up as much information as you can and understanding current and upcoming trends. A current trend is the ageing population in Australia, so an industry that will service baby boomers' needs as they age may be worth a look at.
Q: How do you make money from shares?
You make money from shares through dividends, generally a twice-yearly amount that is paid to shareholders from the company's earnings. You can also make money from shares when you sell them, if your share price is higher than when you bought them.
A wise stockbroker once told me that it's not a profit until it's in your bank, meaning your shares might be going up – but until you sell them and realise that gain, they can just as easily go down.
Q: How can you lose money on shares?
Easily! The share price can drop from poor management, poor public sentiment, lost faith in the CEO or a government policy change. Most of us saw our super funds drop in value when Julia Gillard announced the mining tax – because the share price immediately dropped significantly on most mining shares.
Q: Are there 'safe' shares to buy?
Safer shares are generally called blue-chip shares. Meaning they're shares in a large, well-established and financially sound company that has operated for many years. Our big four banks are generally thought of as blue-chip shares – and historically you'd make more from buying bank shares than having your money in their accounts. It also means that when they release their profit figures, instead of fuming you'll be smiling because you'll benefit from that profit through dividends and increased share prices.
Q: How long can you expect to have your money in shares before you start to make money?
If I had a crystal ball that could answer that question, I'd be rich myself! You can be lucky and pop your money into shares and they go up next week, or you can be unlucky and they go down. There is an old adage that it's about time in the market rather than timing the market, so I would generally want to have a much longer mindset than twelve months.
Q: Can you still bag a bargain?
If I'm lusting after a pair of shoes I'll often wait for them to be on sale. But some shoes are so good that I'm happy to pay a bit more. Shoes you buy while holidaying in Bali are generally only worth the $1 you pay for them, as they fall apart in a couple of wears. Shares are no different. If your aim is to hold your shares for the long term, and you're buying them up gradually over a decade, then the fluctuations should even out.
But if you're chasing the penny dreadfuls in the hope of bagging a bargain, you might simply be kissing a whole lot of frogs. That's because cheap shares don't always represent good value for money.
Q: How much should I invest?
If I want to start running I'm not going to sign up immediately for a marathon. Instead I might start with 10km, then a half-marathon and build my way up. It's the same with shares. Throwing your whole pot in while you're still learning probably isn't wise. Start with an amount of money you're comfortable with and, just as importantly, an amount of money where if it falls in value you won't lose any sleep.
Q: How do you make sense of company reports?
Often company reports are sleep-inducing tomes full of way too much jargon. Instead of reading the whole thing cover to cover you might start with the Chairman's address so you can get a feel for whether the person at the top can explain clearly and succinctly what's going on.
Next, head straight to the numbers pages – the Profit and Loss, Balance Sheet and Cashflow Statements. Some key numbers to look at are Earnings, Sales and Equity, all of which you'd prefer to see higher than the year before. You might also take a look at Debt and make sure it's lower or about the same as the year before and lower than the company's assets.
Q: How do you understand industry terminology?
The good news is you don't need a financial planning or accounting degree, but you do need to have a basic understanding of a company's financials. There is everything from Australian Stock Exchange (ASX) courses to books, as well as a wealth of information available via free newsletters and our good friend Google.
The industry terminology you might want to start with includes EBIT (earnings before interest and taxes), price-to-earnings ratio, price-to-sales ratio, return-on-equity, earnings growth and debt-to-asset ratio. Again, it's not about knowing how to prepare a set of company accounts, it's about how to comprehend a few critical pages.
Q: Do you need an advisor, and how do you find a good one?
If you really don't have the time or inclination then a good advisor is essential. Of course, the most important thing is not to abdicate all care and responsibility to your advisor, but to stay informed and continue keeping an eye on things yourself.
Q: What are some alternatives?
ETFs (exchange-traded funds). If you're not comfortable choosing your own shares (and let's be honest, stock selection can be fraught with danger, even if you know what you're doing), then Index Funds can be a great alternative. An Index Fund will track the market index (for example, the top 200 Australian shares) rather than try to time investing in individual shares.
They're one of Warren Buffett's hot tips for smaller investors. Buffett's advice for small investors is to put their dough into index-tracking funds because of their broad diversification and low costs. 'A very low-cost index is going to beat a majority of the amateur-managed money or professionally managed money,' he says.
Unlike the property market, where we don't see the daily fluctuations in price values and it's not so easy to liquify our funds, the stock market can be an emotional rollercoaster. The important thing is to make a plan, educate yourself, stay informed and have discipline around buying and selling. The same is true as it is for any type of investing – don't bet the house on your neighbour's hot stock tips – and there's no such thing as stupid questions.