One of the questions we get asked all the time is "are small caps a good investment?"
Our answer is yes — if you do it properly. Investors with the skills to identify the right small caps often make some of the highest returns.
We all know large-cap shares, even if we're unfamiliar with share trading terminology. As the largest companies in the country, they're those big household names that bring in billions of dollars each year, like Telstra and Commonwealth Bank. Next up are mid-cap shares: medium-sized companies that are steadily growing and making their mark on their industries. Think AfterPay, SEEK and Dominos.
Small-cap ASX shares round out the share market. These companies are part of the ASX Small Ordinaries Index (XSO) and beyond. Many businesses in this category have market caps of hundreds of millions of dollars. So, they're not "small" by everyday standards, but there's a good chance your stockbroker doesn't know about them yet.
For that reason, they're one of our favourite shares to trade at Motion Trader. Small-cap companies are often young and hungry. They could be growing aggressively and have tons of potential, but they may also be "invisible" to most investors.
The key is to have a strategy to identify them early. This is often when a company has the most growth potential. And if you have a process for finding these shares, you could set yourself up to reap the rewards.
We call these small-cap ASX stocks with significant upside potential "invisible stars." The trick is to find these lesser-known companies amongst the 2,000-plus ASX listings?
How to identify invisible stars
The short answer: motion-sensing algorithms.
Analysing a company's growth and potential is a time-consuming task. It could take hours to form an educated opinion on one company, let alone the dozens you need to create a balanced and diversified portfolio.
That's where algorithms come in. They crunch a dizzying amount of data in seconds and can analyse an almost endless number of stocks.
Let's look at the ASX Small Ordinaries. This index represents the Australian companies in the ASX 300, but excludes those in the ASX 100 — leaving us with 200 companies. A typical fund manager would build a small-cap local equity portfolio with a mix of those stocks.
But remember: the ASX has over 2,000 listings.
That means there are more than 1,800 stocks with little to no analyst coverage. It's almost as if they don't exist.
Algorithms could help you assess those companies outside of the main indices. Once you know the criteria to look for, you can instruct an algorithm to find your ideal stocks. This not only saves a lot of time, but it could also help you find companies that most people initially overlook.
What should you look for?
Many successful investors use algorithms to identify opportunities. And one of the strategies they use is called: trend following. This approach has been around for decades, and helps uncover small companies that get a lot bigger.
You see, the trend is the path of least resistance. That's because rising prices are often a sign that a company is doing well. And this may lead to further share price gains.
Uptrends also help find stocks that others miss. Just like a jetliner's vapour trail stands out against the blue sky, a trend could alert you to stocks before they gain wider attention.
A trigger for a stock to enter the spotlight is inclusion in the ASX 200. This is when many investors begin to take an interest. Fund managers also tend to pay more attention as many of them can't invest in smaller stocks. The mainstream media is also more likely to look closer.
3 invisible stars to invest in now
The above example is just the tip of the iceberg. A motion-sensing algorithm can go well beyond the ASX 200, or even the All Ordinaries (the top 500). They could help you pinpoint opportunities in the furthest reaches of the ASX.
Many people struggle to find lesser-known stocks on their own. But with the help of an algorithm and the right selection method, you could find the unfindable.
You see, even the smallest stocks make ripples when they move, and algorithms can zero in on the faintest shifts in price. This could bring your attention to opportunities that you otherwise wouldn't know about.
Here are 3 recent examples. These companies are on the far fringes of the market, so you probably haven't heard of them (and probably neither has your stockbroker).
Invisible star #1: Noxopharm Ltd (ASX:NOX)
With a market cap of $83 million (October 2020), this drug company is outside of the All Ordinaries index, which is made up of the 500 publicly traded companies in Australia.
It's small, but it has serious potential. The company is currently running a clinical trial for a drug called Veyonda, a dual-acting drug that's designed to make chemotherapy and radiotherapy safer and more effective.
Motion Trader's algorithms identified Noxopharm at $0.39 on 18 September. They're now $0.62 and rising. We consider NOX a stock with considerable upside potential.
Invisible star #2: Korvest Ltd (ASX:KOV)
This little-known company has a market cap of $50 million (October 2020) and manufacturers and supplies cable, pipe support and access systems for mobile equipment. Its industrial products division also sells, hires and repairs high torque tools, while its production division provides hot dip galvanising services.
All of this jargon boils down to one thing: Korvest's reach. It spans the infrastructure, commercial, utilities, mining, food processing, oil, gas, health and industrial industries.
Our algorithms identified Korvest at $4.20 on 13 July 2020. The shares have been rising since the COVID-19 crash, and are continuing to trend upwards. Today, they're valued at $4.70, with the potential to rise further.
Invisible star #3: iCar Asia Ltd (ASX:ICQ)
iCar Asia is a leading car platform in Malaysia, Indonesia and Thailand, and has the ability to connect more than 600 million car buyers and sellers. Its website has over 8 million visits from car enthusiasts per month.
With a market cap $135 million (October 2020), this company has earned a spot on the ASX Emerging Companies index.
Our algorithms flagged the opportunity at $0.36 on 18 September, and it's been growing steadily. Now valued at $0.42, it has potential for significant share price growth.
It's worth using algorithms to drive your share trading strategy
Algorithms don't care about popularity or household names. They rely on data to make decisions without bias and subjectivity, which is why they should be an essential part of every investor's toolkit.
The Motion Trader algorithms detect the most minuscule movements in share prices. By doing that, they identify the invisible stars that could give your portfolio an edge.
Main image source: Shutterstock (Pozdeyev Vitaly)
---
If you're comparing Online Share Trading companies, the comparison table below displays some of the companies available on Canstar's database with links to the company's website. The information displayed is based on an average of 6 trades per month. Please note the table is sorted by Star Rating (highest to lowest) followed by provider name (alphabetical). Use Canstar's Online Share Trading comparison selector to view a wider range of Online Share Trading companies.
---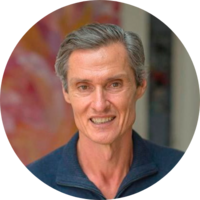 Jason McIntosh began his career in 1991 on the trading floor at Bankers Trust working with some of the best traders in the world. Currently, he is the creator of Motion Trader where he uses his algorithm to help regular people invest like the pros.
---
Thanks for visiting Canstar, Australia's biggest financial comparison site*