Whether it's your first or fiftieth time transferring money internationally, it can help to shop around for a provider offering Outstanding Value on rates and fees. After all, who wants to overspend on overseas transfers?
To help consumers who need to send money to friends, loved ones or associates who are based abroad, Canstar has assessed and rated the 20 international money transfer providers on our database to determine which ones offer Outstanding Value in 2019.
This year Canstar Research expanded its ratings to include peer-to-peer providers for the first time, and CurrencyFair was one of the new entrants to receive a 5-Star Rating. Unlike traditional providers who offer services direct to customers, peer-to-peer international money transfer services operate by creating a marketplace in which buyers and sellers of foreign currencies can be matched.
Across the board, providers were assessed based on 500 transfer scenarios involving seven different currencies, namely the United States Dollar (USD), the British Pound (GBP), the Euro (EUR), the New Zealand Dollar (NZD), the Singapore Dollar (SGD), the Japanese Yen (JPY) and the Indian Rupee (INR). The cost of the transfers included both the fees charged and foreign exchange rate offered by each provider across a six-week period. In addition, Canstar Research considered product features such as transfer facilities and loading options offered by the provider.
This year, four providers (shown below in alphabetical order) were awarded a 5-Star Rating for their international money transfer services:
CurrencyFair

TorFX

TransferWise

WorldFirst
CurrencyFair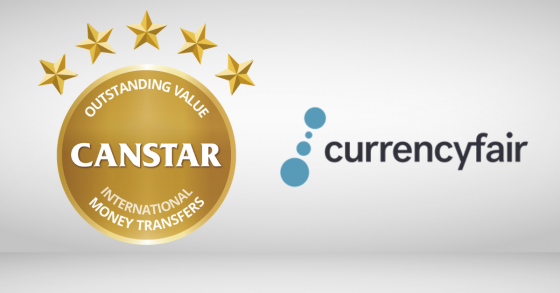 Peer-to-peer provider CurrencyFair has won a 5-Star Rating in its first year of inclusion in the International Money Transfers Star Ratings. Canstar Research found it to be one of the leading providers on price, with its 0.4% exchange rate margin and relatively small fixed fee comparing favourably to many of the other providers rated.
TorFX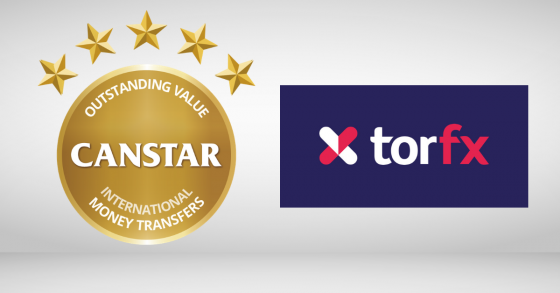 TorFX retained its 5-Star Rating this year by remaining highly competitive relative to the market across both price and features. During the observation period of the Ratings, TorFX was consistently among the most competitive on all exchange rates analysed.
TransferWise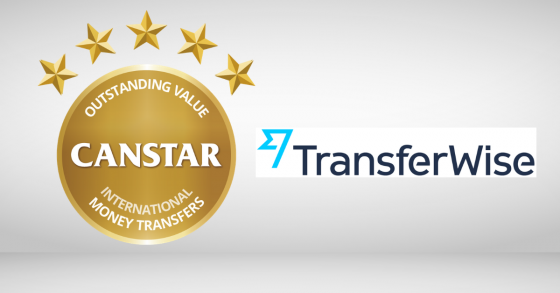 TransferWise has won a 5-Star Rating this year with a competitive and transparent pricing model; TransferWise applies an up-front cost based on your Aussie dollar amount, and the funds are then converted at a market exchange rate with no other fees applied.
WorldFirst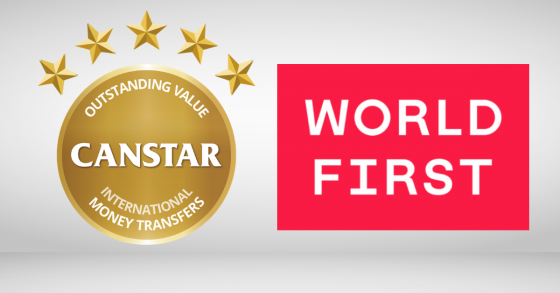 WorldFirst has picked up a 5-Star Rating for the fourth consecutive year, helped by a new simplified pricing model which applies a single, flat 0.5% fee on top of the exchange rate and charges no other fees.
For more information on how providers are rated, take a look at Canstar's International Money Transfers Star Ratings methodology.