The federal opposition has floated the idea of introducing a standard benchmark on fees and charges for international money transfers to improve transparency and cut costs for consumers sending money to loved ones overseas.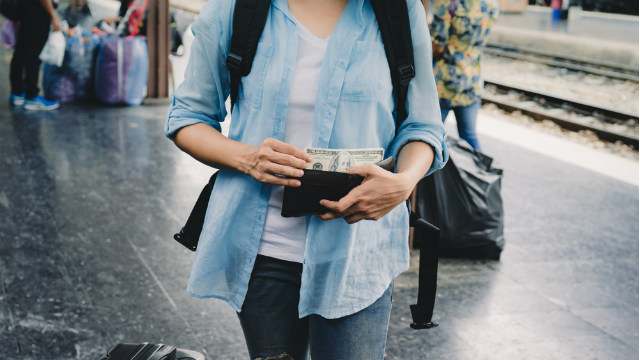 Opposition Leader Bill Shorten said a Labor government would end "bamboozling pricing" by requiring all remittance providers, including the major banks, to disclose the true cost of transferring money overseas.
He said this would be similar to how fees and charges are disclosed with comparison rates on car loans, mortgages and credit cards.
A home loan comparison rate, for instance, is a percentage rate that gives consumers an idea of the total cost of the loan per year, including the advertised interest rate, required monthly repayments, upfront costs and ongoing fees and charges.
Canstar's Group Manager of Research and Ratings Mitch Watson said consumers would benefit from a comparison rate on international money transfers, but it would be more useful for small transfer amounts where the fees would have a larger proportional cost.
Mr Watson said comparison rates of this kind could change by the minute as providers constantly alter their rates to reflect fluctuations in currency markets.
He said the exchange rate was the biggest cost consumers needed to watch out for when comparing the cost of money transfers.
"Flat fees and exchange rates would be simple to compare on their own, but when they are both combined into the overall cost of a transfer things can get slightly complicated," he said.
"In most cases, the margin that the issuer has built into the exchange rate is the largest part of the overall cost of the transaction compared to the relatively small direct transfer fee that is charged."
The average cost to transfer $15,000 into American dollars across all providers in Canstar's international money transfer database is currently more than $530.
Australia is the fourth most expensive G20 (Group of Twenty) country to send money overseas from, according to the World Bank.
For every $1,000 transferred, Australians pay $23 more than Americans, $9 more than people from the United Kingdom and $4 more than Canadians, it said.
Federal Labor has also pledged to look at misleading no fees or charges statements made in remittance providers' advertisements and whether there needs to be more enforcement.
According to Labor, one major bank's website misled customers by neglecting to mention its exchange rate markup by saying, "when transferring money overseas by internet, we charge a fee of $20".