The Federal Government has released draft legislation that aims to increase the fairness of tax deductions for investment properties.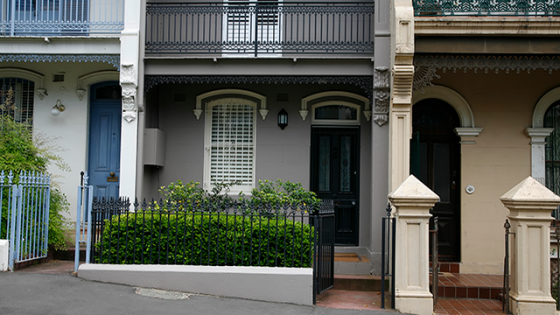 The office of the Treasurer announced the draft legislation on Friday, which will limit the extent to which tax deductions can be claimed on expenses relating to property maintenance.
The proposed changes are:
Travel expenses associated with inspecting and maintaining properties will no longer be tax deductible (the cost of engaging third parties for property maintenance remains tax-deductible).
Plant and equipment depreciation will only be tax deductible if the outlay was incurred by the current investor – depreciation of existing infrastructure cannot be claimed.
The legislation aims to reduce preferential tax treatment for residential property investors, and thus narrow the gap between investors and owner occupier rates.
The news comes at a time when housing affordability continues to worsen.
The Grattan Institute recently announced that home ownership rates have been consistently falling for the past 3 decades.
The Institute's analysis of Census data found that home ownership has declined for all Australian demographics since 1981, with the only exception being those over 65 years old.
Young Australians have been by far the hardest hit.
In 1986, a significant 58% of Aussies aged 25-34 were homeowners, but by 2016, that figure had shrunk to just 45%.
Ownership rates for this group fell to 51% in the 2006 census, meaning that for roughly a decade, most young Australians have been renters rather than owners – a trend that looks set to continue.
Home ownership also fell significantly for 35- to 44-year-olds, from 74% in 1986 to just 62% in 2016.
The next decade up, 45- to 54-year-olds, saw ownership decline from 79% to 72% in the same period.
But while overall ownership rates in Australia have fallen in the last decade, Baby Boomers over 65 saw their ownership rates jump to the highest level since the early 90s – roughly 82%.
Construction rates partly to blame
It's no secret that rapidly increasing housing prices are why so many Aussies can't afford to put down a deposit on a first home, and the lack of supply to keep up with demand is being increasingly touted as a reason.
Construction of new dwellings has not kept pace with the demand over the past few decades, and more mid-size development is needed in the nation's capital cities, Grattan fellow Brendan Coates told the ABC.
"We're not talking about high-rise apartment buildings, we're talking about two to three to four storey townhouses," Mr Coates said.
"People are wanting these kinds of homes that are close to jobs and close to amenities, but it's the sort of thing the market is not supplying at the moment because it's difficult to subdivide and build in those inner and middle ring suburbs."
Home building activity seems unlikely to increase, however, with Deloitte Access Economics' recent quarterly business outlook predicting construction to lessen even further – although the nation has seen an increase in housing stock since 2011.
According to The Australian, Deloitte stated that the tightening of restrictions on overseas borrowers and highly-leveraged local investors would see a further reduction in the capital available for new housing projects, meaning further bad news for prospective first home buyers.
Deloitte's report was subtitled Gravity starts to catch up with stupidity, reflecting its prediction that house prices would soon experience corrections in the coming years – particularly in NSW and Victoria.