Foreign investment in Australian property has been a controversial topic in recent years. Surging house prices in Australian capital cities, particularly in Sydney, has seen concerns about domestic and foreign investors buying multiple properties. While it's feasible for overseas residents to buy for investment purposes, the regulations for
buying a home
to live in are a little more complex.
There are countless thousands of Australians without official residency status whose are citizens in all but name; likewise, there are many more people living overseas who regularly visit Australia to see family and friends. For these people who are more Aussie than Vegemite, buying a home in Australia is often a very useful thing, even if you're not officially a citizen.
So can a non-permanent resident buy a house? And if you can, is it a good idea?
Can a non-resident buy a house in Australia?
Yes, but conditions do apply. In order to purchase residential real estate in Australia – whether you want to live in it or use it as an investment property – non-residents need to apply to the Foreign Investment Review Board (FIRB) for permission.
As a part of the federal government, the FIRB is responsible for ensuring most foreign investment in Australia is directed towards new dwellings, which create new jobs and result in economic growth, as well as preserving the current stock of housing in Australia for purchase by local residents.
All foreign citizens need to apply for approval before taking an interest in any residential real estate; the only exceptions are New Zealand citizens, Australian permanent residents, and their spouses.
If you're looking to purchase a new dwelling or vacant land, the news is good – most of these applications are approved, due to the fact that they encourage new housing development. The only condition is that construction on land must be completed within 4 years from the date of purchase.
If you're looking to buy an established dwelling (i.e. an existing house), then, unfortunately, the news isn't so good. Non-resident foreign citizens are generally prohibited from buying existing properties in Australia, the reasoning being that it deprives Australian buyers of a property they could buy and live in.
That said, there are several cases in which you could be approved to buy an established dwelling:
Temporary residents can apply to purchase a home to reside in while leaving in Australia. This is usually conditional on you selling the home once you leave Australia, or on becoming a permanent resident or citizen later on. Unfortunately, non-residents can't buy a house to rent out or use as a holiday home.
Foreign residents can apply to buy a house for redevelopment, such as knocking down an old house to build an apartment block. This is usually only approved as long as two houses are built for every one demolished, to encourage greater housing development.
Foreign companies with a significant local presence can purchase homes to house their Australian staff, although companies cannot buy property for investment or renting.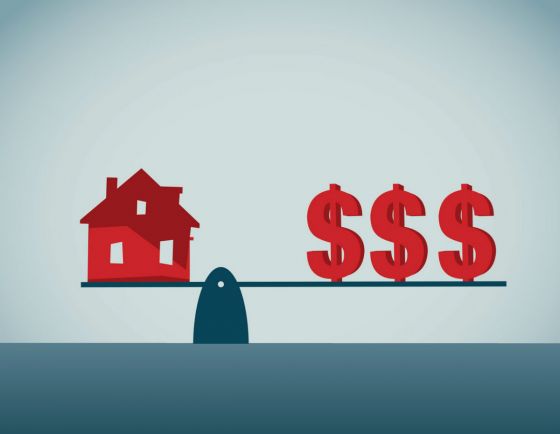 How do I apply to the FIRB?
Applying to the FIRB is a fairly straightforward process: You simply fill out a foreign investment application form on the Australian Tax Office (ATO) website, and then pay an application fee which depends on the worth of the property you're looking to buy. Fees start at $5,000 for properties worth $1 million or less, $10,100 for properties between $1 million and $2 million, and then fees rise by approximately $10,000 for each price bracket up to $10 million.
Applications can take up to 30 days to be approved or rejected, and it can take a further 10 days before you are informed. While this waiting period can be frustrating, it's important to remember that purchasing any real estate without already having approval is a breach of Australian law. You can speed things along, however, by negotiating a contract which is conditional upon you receiving approval. This is a great compromise for those looking to purchase a property that may be in high demand.
As a buyer from overseas, you still have to pay all local taxes and bills on your new property, which may include council rates, body corporate fees, and much more. If you decide to sell your property in the future, there is also a 10% withholding of capital gains tax that you will pay to the ATO. As you can see, buying property in Australia can involve a significant expense.
Can a non-permanent resident get a mortgage?
If your application to FIRB was approved, congratulations! Now you can get on with the process of buying a house.
If you're looking to take out a mortgage for your new property, you'll also need to consider a home loan from an Australian bank. To compare more than 1,100 home loans based on features and value for money, check out Canstar's star ratings.
If you're currently considering a home loan, the comparison table below displays some of the variable rate home loans on our database with links to lenders' websites that are available for first home buyers. This table is sorted by Star Rating (highest to lowest), followed by comparison rate (lowest-highest). Products shown are principal and interest home loans available for a loan amount of $350K in NSW with an LVR of 80% of the property value and that offer an offset account. Before committing to a particular home loan product, check upfront with your lender and read the applicable loan documentation to confirm whether the terms of the loan meet your needs and repayment capacity. Use Canstar's home loan selector to view a wider range of home loan products.