ANZ is the last of big four banks to start cutting its
fixed rate home loans
this year, while Macquarie Bank makes a number of variable and fixed rate changes today.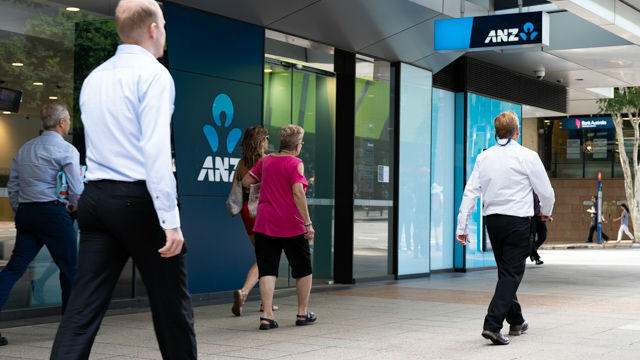 The main rivals to ANZ – Commonwealth Bank, National Australia Bank and Westpac – have all reduced fixed rates for some owner-occupier and investor customers this year.
From today, ANZ is reducing interest rates across some of its packaged and non-packaged home loans for customers paying principal and interest and interest-only.
The bank's largest interest rate cut has been made to its three-year fixed interest-only owner-occupier loan, which is now 0.60 percentage points lower at 4.14% (*comparison rate 5.1%).
For borrowers who choose to pay principal and interest (P&I), the three-year fixed rate has been reduced by 0.30 percentage points to 3.84% (*comparison rate 5.02%).
Canstar's Group Executive of Financial Services Steve Mickenbecker said while anything below 4% was considered a good interest rate, some smaller lenders were offering lower rates than the big four banks.
The lowest three-year fixed P&I owner-occupier rate is currently Freedom Lend's 3.49% interest rate (*comparison rate 3.87%), according to Canstar's database.
ANZ's biggest rate cut for investor loans was made to its three-year fixed interest-only loan, which now has an interest rate of 4.64% (*comparison rate 4.34%), down 0.30 percentage points.
Mr Mickenbecker said the bank was reducing rates to be competitive and to lure customers back after losing ground to other lenders.
"ANZ has been in the very unusual situation of having their loan book actually contract," Mr Mickenbecker said.
"They really have to do something to make sure they can turn that around and start building their market share again."
At its half-year results, ANZ CEO Shayne Elliott admitted the bank had been too cautious in tightening its lending amid falling home values and greater scrutiny around responsible lending standards triggered by the banking royal commission.
Mr Mickenbecker said ANZ was following the market trend with these rate cuts, given the major banks and second-tier lenders have already reduced fixed rates recently.
"The bank bill swap rate (BBSW) is down again over the last fortnight, which doesn't necessarily mean that the banks are instantly funding their book at a lower price, but it's an indication that some of the wholesale funding pressure is easing even further," he added.
Macquarie Bank has also reduced interest rates on a number of its fixed and variable rate packaged and standard (non-packaged) home loans today.
The largest variable rate cut of 0.51 percentage points applies to an interest-only investment loan for customers who can put down a deposit of at least 20%. It now has an interest rate of 4.49% (*comparison rate 4.49%).
As for Macquarie's standard P&I fixed home loans, the largest cut of 0.20 percentage points applies to its one-year fixed loans for customers who can pay a 30%, 20% or 5% deposit.
The bank has been repricing its home loans throughout the year, having hiked variable loans in early February, decreased fixed rate loans in March and again in April.
Taking into account all of Macquarie's rate changes since the start of this year, its five-year fixed P&I loans have had the greatest rate cuts.