According to a study released by the Australian Bureau of Statistics, smoking rates in Australia are on the decrease. Thinking about quitting? Here are some tips that might help you break the habit!
Aussies are quitting in droves
Fewer adult Australians are smoking today than they were three years ago. The 2014-15 National Health Survey by the ABS, which surveyed 19,000 Australians, the study found that only 14.5% of adults were daily smokers.
It's not as good as when only 13% of Australian adults smoked (AIHW, 2013), but it's still a huge an improvement on the 16% of adults from a similar study conducted in 2011-12, and 22% back in 2001 (ABS, 2015). If you look at smoking statistics from even further back, the smoking rates in Australia today have almost halved since 1991.
In more good news, the 2015 National Drug Strategy Household Survey by AIHW showed that teens and young adults in Australia now smoking less, drinking less, and taking fewer illicit drugs. Thanks in large part to Australia's tobacco reforms, nearly all (95%) teenagers surveyed aged 12-17 years old had never smoked, and 77% of young adults aged 18-24 year olds had never smoked.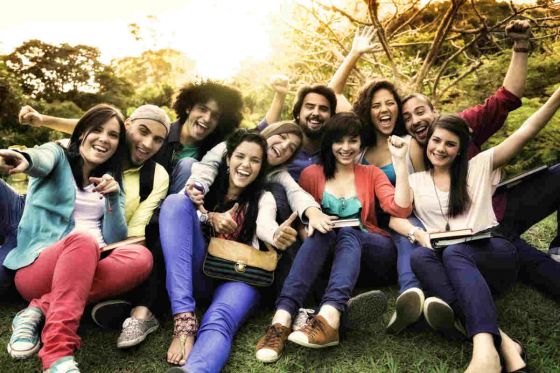 However, tobacco remains the leading preventable cause of death and disease in Australia. A study released in 2015 proved 2 in 3 Australian smokers are likely to die because they smoked.
For this reason, Associate Professor Brian Owler of the Australian Medical Association (AMA) says, "The cut in smoking rates is encouraging, but there is no room for complacency."
The Australian Government has committed to reduce the national smoking rate for adults to just 10% by 2018, and to halve the Aboriginal and Torres Strait Islander daily smoking rate for adults (from 47% in 2008). To reach this goal, many smokers are going to have to quit.

10 tips to quit smoking
Quitting can be a major struggle, but it's not impossible. If you're thinking about quitting, here are our top tips to help you to kick the habit.
1. Think of the benefits of quitting!
If you quit smoking by the age of 30, you add 10 years to your life expectancy. It's hard to argue with that!
Quitting smoking has several positive effects on your body:
Reduces your risk of cancer, stroke, heart disease, chronic bronchitis or emphysema, and several other serious health conditions related to smoking such as Type 2 diabetes.
Benefits your heart by lowering bad cholesterol levels and increasing good cholesterol levels.
Increases your lung capacity to help you breathe, as your lungs begin to clear themselves of trapped toxins.
Increases blood flow to your hands and feet.
Benefits your immune system.
Increases your attractiveness to others (the unsavoury smell of tobacco clings to hair, teeth, and skin for a long time after smoking a single cigarette).
Decreases a women's risk of early menopause, cervical cancer, and complications during pregnancy and delivery.
Feeling anxious, irritated, or depressed? Having trouble concentrating at work or your studies? Quitting smoking can help with that, too!
Without the stimulant of nicotine, your brain is able to keep your emotions more stable throughout the day by producing the normal amounts of corticosterone stress hormones.
In addition to the direct health benefits of quitting, non-smokers pay less for various types of insurance. For example, life insurance for smokers is almost twice as expensive as insurance for non-smokers.
2. Tell your family, friends, and colleagues
Your family, friends, and colleagues can provide you with invaluable support and advice to help you quit. If any of the people you spend time with are also smokers, it's vital that you inform them of your plan so they know not to smoke around you or offer you a cigarette. A friend or colleague might even decide to quit with you, which will help keep you motivated and on track.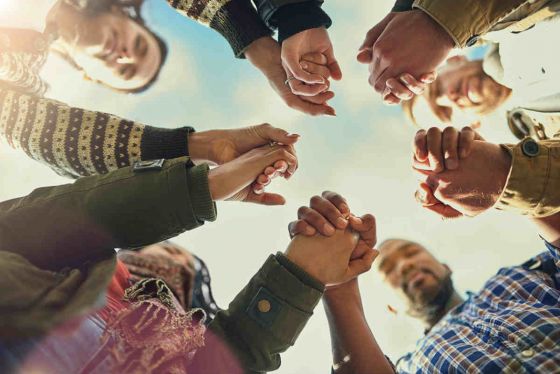 3. Start with a clean environment
Things like matches, lighters, ashtrays, or just plain old cylindrical objects can act as a kind of trigger to your old smoking habits. Throw away anything that might remind you of smoking! You won't need them anymore. Or at the very least, store these items somewhere out of sight.
It might also help to treat your car to a professional cleaning to remove the smell of smoke.
4. Talk to your doctor
Your local, bulk-billing GP can provide a structured plan for quitting, and recommend or prescribe quitting aids or medicines that can make quitting much more bearable. These medications reduce the symptoms of withdrawal and also reduce your urge to smoke.
The most widely used method of quitting is nicotine patches. Research from Quitline shows that using nicotine replacement products and anti-smoking medication properly can double your chances of quitting successfully. This is true whether you use the patch, inhalers, lozenges, nicotine chewing gum, nasal spray, or oral spray (Cochrane Review, 2012).
But your options include more than just the nicotine patch. Relatively new, smoking medications that are non-nicotine based are listed on the PBS. There are currently two non-nicotine prescriptions available. Talk to your doctor about the suitability of these quit smoking medications for you, as they work in different ways and may be unsuitable for some people.
All quit smoking medications reduce your withdrawal symptoms, such as cravings and mood swings, but do not eliminate them altogether. If your withdrawal symptoms return, you might want to try the other tips in this list or ask for another method recommended by your doctor.
Also ask your health insurance fund for advice – one of the benefits of health insurance with some policies is that you can claim back rebates on some or all of the cost of quitting-related treatments.
If you are in the market for a new health insurance policy, check out our comparison table below which previews some current low premium policies available for hospital cover. Please note that this table has been formulated based on a single male seeking cover in NSW. You can compare health insurance policies for yourself here.

5. Quit while you sleep with hypnotherapy
No, we don't mean "hypnosis" as in "You are getting very sleepy. Now you are a chicken."
Hypnotherapy is all about putting you in a more suggestible frame of mind – when you are asleep or in a highly relaxed state – and then listening to the messages you have chosen. For example, the hypnotherapist could remind you that you want to be healthy, and you do not want to smoke, or that smoking is bad and should be avoided.
It may sound funny, but it can produce amazing results. Some studies have shown that certain hypnotherapy programs can have a success rate of up to 66% remaining quit, if the person attends all of the four recommended sessions with a licensed psychologist. This is compared to a 19% success rate for the nicotine patch in studies by the Imperial Cancer Research Fund General Practice Research Group.
Different hypnotherapy options are more or less expensive than other methods. For example, you could listen to a "quit smoking" hypnosis track on your phone or music player every night while you're drifting off to sleep, which would only cost as much as that particular track or album. In-person sessions with a hypnotherapist are naturally more expensive. Find out more about hypnotherapy here.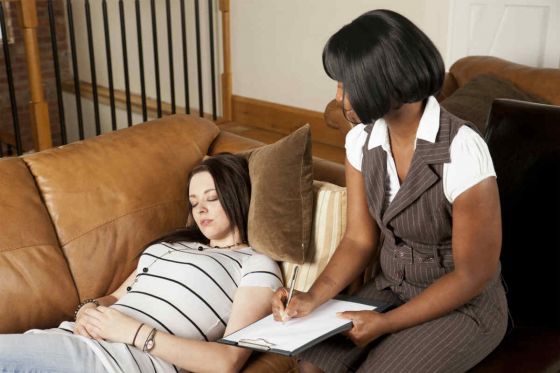 6. Cut down on the coffee
A system free of nicotine will retain more caffeine. Too much caffeine will make quitting much harder, as it may make you feel jittery and stressed out, which can result in wanting to smoke in order to calm down.
Recent research from Canstar Blue found that worrying levels of Australians claim they are unable to start the day without a coffee. 63% said they can't function properly without coffee, and about half the survey respondents (49%) said they regularly just have a coffee in the morning and skip breakfast, the most important meal of the day. 56% said they think they drink more coffee than they should.
Don't stress – you won't be without your morning cup of coffee forever. After withdrawal has passed, your brain will start producing normal amounts of corticosterone stress hormones again, so you won't feel so stressed or tired as often and won't end up reaching for the pack of ciggies.
It can also be beneficial to either cut down or completely cut out alcohol while quitting. If you need inspiration, read this article about the real effects of alcohol on your body and mind.
7. Plan ahead
Thinking of going out for a drink or a coffee? Situations like these can make it extremely tempting to smoke in the early stages of quitting, so avoiding them is a good idea. It helps that there are fewer and fewer places where you are even allowed to smoke in most states and territories.
If you do go out, you can reduce the urge by keeping your hands occupied, whether that's by playing with your phone or simply holding a pen. Do whatever you need to do to beat the urge.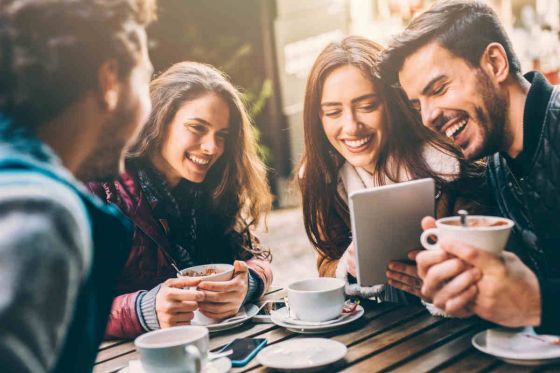 8. Find healthy ways to beat stress
Many people smoke as a way to reduce stress or anxiety, and nicotine withdrawal certainly won't help if you're feeling stressed. However, it's important to find healthy ways to reduce stress during and after quitting. Good ideas include going for a short walk, taking a small break from whatever you're doing, or having a chat with a friend or family member.
9. Get a coach
Guidance from a professional advisor can help you manage your smoking habits and provide support in times of need. Sign up to QuitCoach, a free, personalised program run by Quitline. QuitCoach gives you advice for how to:
Understand your addiction and what to expect when quitting
Set a date to quit
Learn new skills to manage cravings and withdrawal
Make strategies to help you resist the urge to smoke
Deal with situations where you're used to smoking
Find more tools to help you quit
This program works even better if you sign up for regular reminders to keep on track through Quit's new SMS service, QuitTxt. Studies from the Cochrane Review have found that mobile phone support programs via text messages can make smokers 1.7 times more likely to stay quit.
10. Have an anti-smoking jar
A more unorthodox method is to find a clear jar (maybe a Mason jar, since they're so popular right now). Whenever you feel the urge to smoke, place any change you have on you into the jar. This will provide you with a monetary incentive to quit. And if you are successful, you can treat yourself to something nice!
As anyone who has ever tried and managed to quit smoking will tell you, it's usually not an easy process. If you need some further incentive though, CANSTAR calculations have found that quitting a one-pack-a-week habit can save you $105/month or more.
Better health AND more money is a win/win situation.