Ever wondered how much it could save you to quit your bad habits for a month? Try it out this febfast and raise money for a good cause!
The warm weather is upon us and if you spent more on air-con this summer than you meant to, it might be time for some concerted saving efforts. To help you get a head start on saving, we're encouraging everyone to take on the febfast challenge, with our five easy ways you can save money this month.
What is febfast?
febfast is a fundraising challenge held every February to support the thousands of young people across Australia who are living with serious disadvantages such as homelessness, abuse, neglect, mental health issues, and drug and alcohol addiction. As of 2017, febfast has raised over $8 million to fund youth workers for young people aged 12-25 around the country.
How does it work, you ask? During the month of febfast, Aussies dare themselves and each other to "fast" from a favourite craving or an addiction. Thousands of people have registered to give up things like alcohol, sugar, or spending money for the month, or to tackle other challenges such as losing weight or sleeping more hours each night.
febfast was founded by the Youth Support + Advocacy Service (YSAS) in 2007, making 2017 its 10-year anniversary.
Why you should do febfast
Apart from the obvious health benefits of febfast that come from consuming less alcohol or sugar, or sleeping more, or losing weight, there's the fact that you can save money by not buying certain items during febfast. Whether it's not buying sugary (and expensive) snacks, not buying over-priced cocktails, or not paying for takeaway coffee, febfast can give you back a month's worth of extra savings.
Let's talk about what you could do with those savings! Put it towards your home loan, or pay off your credit card, or put it in a savings account towards a goal like school costs, fitting out a new baby's nursery, or replacing your old car.
5 ways to save money in febfast
In short, here are 5 easy ways to save a stack of money by implementing changes to your lifestyle during febfast and beyond:
1. Make the morning coffee at home – save $72.50
The national average price for takeaway coffee is $3.62 per cup (Coffee Economist Cappuccino Price Index). So if you have one a day for 5 days a week, then you could save roughly $72.50 in February by cutting your caffeine – or at least brewing it at home.
Need a new coffee machine at home? Compare brands on the Canstar Blue website:
Compare Espresso Coffee Machines with Canstar Blue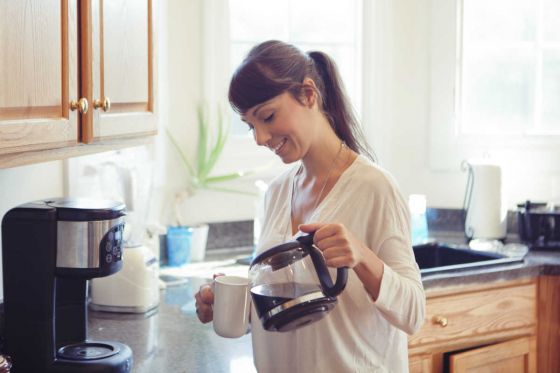 Now, what could that extra $72.50 do for paying off your credit card? Well, if you keep saving that much every month for the rest of the year and put it towards paying off a $1,000 credit card debt, you would repay your debt faster and save a boatload of interest:
Minimum Monthly Repayment
(Greater of 3% or $25)
Minimum Monthly Repayment
+ additional $72.50
Time to pay off debt
5 Years and 2 Months
1 Year
Total interest paid
$573.85
$102.18
Interest savings possible
$0
$471.67
Source: www.canstar.com.au
Based on interest rate of 19.64% p.a. and a starting debt of $1,000.
If after February finishes, you find you've managed the no takeaway coffee challenge with no trouble, keep it going! If you take on the National Nutrition Month challenge in March, there are plenty more food-related health benefits to be gained.
2. Be the designated driver – save $113.20
What if you indulge every Friday night in Happy Hour cocktails after work, or a few beers at the pub to watch the Saturday night footy game with your mates? Even if you have cheaper tastes, the cheapest of cask wines drunk at home is not free.
The average Australian household spends $32.30/week on alcohol, according to a joint study by the Centre for Alcohol Policy Research and Foundation for Alcohol Research and Education. Spend Friday nights as the designated driver instead and you would only be spending $4/week to get a soft drink out with your mates, a saving of $28.30/week. If you did this every week in February, you could save $113.20 in one month.
If February's "no alcohol" challenge doesn't quite happen for you, don't worry – you get more chances in winter and spring if you choose to take up Dry July or Ocsober.
3. Go cold turkey – save $105
febfast is a good chance to go cold turkey on a craving that you'd rather not keep indulging. Whether it's smoking or drinking, these are two vices nobody needs, and the money you'll save can go towards things you value more.
As of 2016, the Cancer Council's Tobacco In Australia statistics show the price of the average pack of cigarettes is now $26.25 for Winfield 25s, a popular brand in Australia. Cut out one pack a week and you could save yourself $105 in February.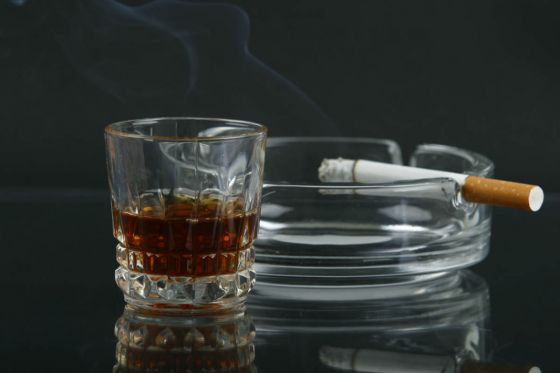 Let's say you saved just $100/month but you kept the cigarettes away and stayed "quit" – and put the extra savings towards your home loan. That extra $100/month could help you save over $20,000 in interest by the time your home is repaid. Not only that, but you would repay your home loan more than 2 years earlier:
 
Without Extra Savings
Putting Savings Towards Home Loan
Monthly repayment
$1,659/month
$1,759/month
Interest paid over 25 years*
$197,698
$175,658
Interest saved
$0
$22,040
Time saved
0 years

(full 25-year loan term)

2 years, 5 months
Source: Canstar Extra Repayments Calculator.

*Source: Canstar Home Loan Repayments Calculator.

Based on $300,000 loan amount, 25-year loan term, and average standard variable interest rate of 4.45% p.a..
Looking for tips to help you quit? We've got plenty of those:
4. Choose cheaper lunch options – save $200
To be honest, it's not that hard to get a cheap lunch in Australia, but the number of expensive options are growing daily. You can still get a burger or some sushi rolls for around $5, but there are more and more gourmet burger joints charging $15 for a burger and restaurants charging $15 for a basic lunch menu. As for school tuckshop, it's worth asking whether it's worth it and maybe even teaching your kids how to make their own sandwich in the morning.
If you swap your $15 lunch for 5 days a week at school or work ($300 for 4 weeks) for a $5 lunch ($100 for 4 weeks), then in the month of February you can save $200 right there. If you budget out your usual meal expenses before and after your February experiment, you should start to see a noticeable different in savings!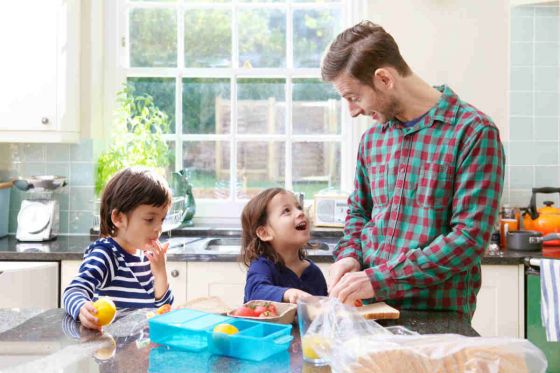 5. Fast from impulse spending and paying interest – save $$$
If you're one who's prone to over-spending on the credit card because it doesn't feel like "real" money, make February the month to fast from impulse purchases. The amount you save is up to you and your level of willpower.
Of course, if you already have a credit card debt, then it's really time to pay off that debt by fasting from paying interest. Instead of cutting out coffee or booze for a month, why not cut out your interest rate?
The average credit card interest rate for non-rewards cards is 14.11% p.a. as of 30 January 2017, and for rewards credit cards it's even higher, at 19.63% p.a. on average.
You may even be able to repay your debt by using a 0% interest-free balance transfer offer, and paying back your debt within the 0% interest-free period. Find out when you should consider getting a balance transfer, and regardless of whether you choose a low interest rate credit card or a balance transfer, take action to minimise how much interest you pay each month.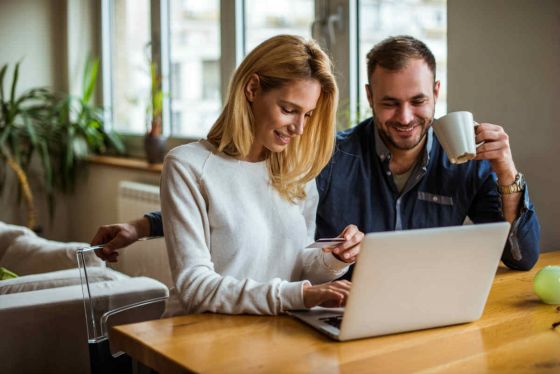 As an example, let's say you moved your $1,000 credit card debt from a Rewards Card over to a Non-Rewards Card offering a 0% interest rate balance transfer option for 12 months. Here's how you could save:
 
Rewards Credit Card
Balance Transfer
Minimum Monthly Repayment
(Greater of 3% or $25)
on Rewards Card
Minimum Monthly Repayment
(Greater of 3% or $25)
on Non-Rewards card with 12-month 0% balance transfer
Time to pay off debt
5 Years and 2 Months
3 Years and 9 Months
Total interest paid
$573.85
$135.07
Interest Saved
$0
$438.78
Source: www.canstar.com.au
Based on credit card debt of $1,000, with a Rewards Card charging an interest rate of 19.64% p.a., and a Non-Rewards Card charging an interest rate of 13.30% p.a. with a 12-month 0% interest balance transfer option available.
If you decide a balance transfer would help tackle your debt situation, compare your options on our website:
Compare Balance Transfer Credit Cards
Even if a balance transfer is not for you, you can still find normal credit cards with interest rates that are less than half the average rate. Switch cards now and you could save a lot of interest over time.
Not really sure how much you're spending more than you should on impulse purchases? Use our Budget Planner Calculator to work out what you should be spending on your necessary expenses each month (rent, electricity, groceries, fuel or public transport) and try to save as much as you can of whatever's left over, rather than spending it:
Budget Planning Calculator – CANSTAR
There are plenty of other ways you can save, such as swearing off iTunes for a month or so, using your local library, and sometimes just saying no! We have 70 easy ways for you to save money here.
As for cutting down on your other household costs, head on over to our sister site Canstar Blue to compare prices on utilities, telcos, household appliances, and more:
Support the Canstar team
To support febfast's mission this year, some of the fun-loving folk at Canstar have signed up as a team. Some of our team members are going without alcohol, others are going without sugar – but whatever the craving we're fighting, our shared goal is to raise money for the young people in our communities.
You can support Canstar's febfast efforts by donating to our team, which is called Challenge Accepted.
Wish us luck!
You can also support febfast by spreading the word about this great cause. Join the conversation on Facebook and Twitter with the hashtag #febfast.