The Australian Prime Minister, Tony Abbott, has dropped his controversial $7 GP co-payment – but is replacing it with a $5 per visit cut to the Medicare rebate paid to doctors for some consultations. It will be left up to doctors to decide whether they will charge their patients and additional $5 in order to recoup that money.
Currently, the Medicare rebate for a general consultation that lasts less than 20 minutes is $37.05. Doctors currently have the option to bulk bill, in which case the patient pays nothing and the doctor receives the $37.05 from Medicare. Alternatively, doctors can charge patients a fee and patients can claim $37.05 of that fee back from Medicare. The Federal Government's Medicare rebate reduction means that doctors will now receive $32.05 from Medicare, giving them the option to accept this lesser payment or to increase the amount they charge their patients.
Under Tony Abbott's new scheme, doctors will still receive the higher rate of Medicare rebate for some patients and services, being:
pensioners,
Commonwealth concession card holders,
all children under the age of 16,
veterans funded through the Department of Veterans' Affairs,
attendances at residential aged care facilities
pathology and diagnostic imaging services
For all remaining patients, the Medicare rebate for general consultations will be reduced by $5 per visit from 1 July 2015.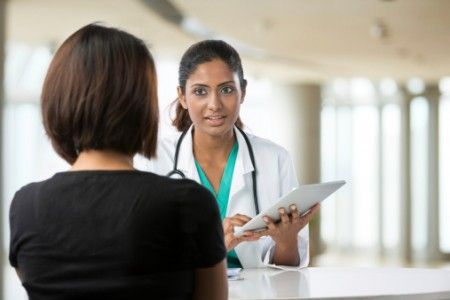 Industry Reaction – AMA
The reduction has been cautiously welcomed by the Australia Medical Association (AMA) as being better than the previous $7 co-payment initiative – but still disappointing overall.
"We are pleased that concession card holders, children under 16, and residents of aged care facilities will not be subject to reduced Medicare rebates for general practitioner services. And we are happy that there will be no changes to Medicare rebates and bulk billing incentives for pathology and diagnostic imaging," said AMA President, A/Prof Brian Owler.
"However, we remain disappointed that rebates for GP services for everyone else will be cut by $5. This comes on top of a freeze on Medicare patient rebates until July 2018. This means that, by 2018, Medicare rebates for many services will have been frozen for almost six years, while inflation continues to rise. At a time when general practice is in need of significant new investment to cope with an ageing population and more people with chronic disease, today's announcement represents a disinvestment in quality general practice."
Quick Consultations Also in the Firing Line
The Prime Minister has also waged war on what he termed "six minute medicine." Currently all general consultations that are less than 20 minutes receive the same level of Medicare rebate ($37.05). There is a smaller rebate amount, being $16.95 for consultations that are defined as "attendance for an obvious problem characterised by the straightforward nature of the task… limited examination and management." From 1 July 2015, all consultations that are less than 10 minutes in length will attract the $16.95 rebate amount, thereby encouraging doctors to spend longer with their patients.
That can surely be only a good thing.