Since the introduction of the $2 billion government initiative, My Health Record, more than 4.7 million Australians have agreed to have their health information reported online.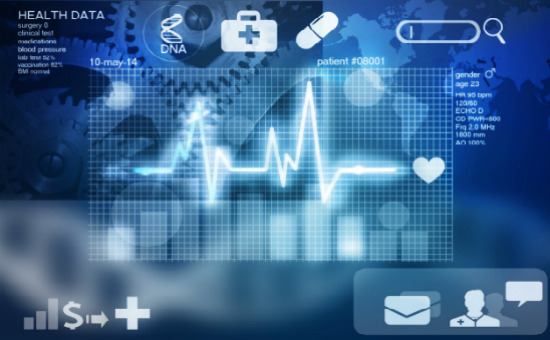 Most Australians currently have to 'opt-in' to have their online health record set up for them, but the uptake has accelerated since the government began trialling an 'opt-out' system last year.
Testing select regions of North Queensland and Western Sydney, a My Health Record account was automatically created for individuals, with the option to 'opt-out' whenever they want.
The government has recently announced that the 'opt-out' trials were a huge success, and has committed $374.2 million from the Federal Budget towards implementing the system.
Only 1% of those trialled chose to actually 'opt-out' of having a digital health record created for them.
Alison Verhoeven, Chief Executive of the Australian Healthcare and Hospital Association (AHHA), said the trials revealed an overwhelming favour for this automatic method.
"Once the system and its benefits were explained, individuals had minimal confidentiality or security concerns," Verhoeven said.
The Pharmacy Guild of Australia also supported the proposed default system.
The Guild's National President, George Tambassis, said he hopes the change will provide key clinical data at important points of care across a patient's journey through the healthcare system.
"Community pharmacy, as the most accessible community healthcare destination, has always been at the forefront of digital innovation, and an opt-out model of My Health Record will enable pharmacies to enhance their patient care," Tambassis said.
But some have argued that the proposed default system is a breach of privacy.
According to News Corp, only 41% of Australians in the trial knew they had been given a My Health Record.
What is a My Health Record?
The My Health Record online program is a Government initiative where Australians have the opportunity to have a secure online summary of all their health information online.
In collaboration with Medicare and more than 650,000 health professionals Australia-wide, important information such as allergies, medical conditions, medicine details, and test result reports can be updated in real time.
This means vitally important patient information can be easily accessed in the event of an emergency.
Benefits of a My Health Record
According to the Department of Health, these are the benefits of having a My Health Record:
1. Better Access: Your important healthcare information will be available in one place online that is easily accessible by your authorised doctors, specialists, or hospitals. Even if you move or travel interstate, the information can be viewed securely online.
2. Improved Safety: In a medical emergency, healthcare providers connected to the My Health Record system can see your health information to provide you with the best care possible. You can list any allergies, adverse reactions, or medication conditions.
3. More Convenient: You don't need to worry about having to remember and repeat your health history – things like your medicines, details of chronic conditions, and dates of recent tests – every time you visit a different or new healthcare provider.
4. Strong Security: You can choose and control who sees what information on your account. There are strict rules and regulations on who can see or use your My Health Record to protect your health information, and penalties for anyone who breaks them.
5. Privacy Matters: To create a My Health Record, the program will collect information about you (and your children if you have them) from Medicare and other government bodies. Only registered healthcare provider organisations such as hospitals will be able to access your My Health Record.
Leanne Wells, CEO of the Consumer Health Forum, said an opt-out system would ensure a nationally consistent campaign can be rolled out and then built upon.
"It is no surprise to us that once people have the benefits explained to them and their concerns around privacy and confidentiality addressed that they are happy to have and use the My Health Record," she said.
"It is good to see that once people not only do not opt out of the record, but have started to really use it."