If your credit card has been used to make an unauthorised or fraudulent transaction, here are some steps you can take that may help to have it reversed and minimise financial fallout.
To give you a sense of the scale of credit card fraud, the Australian Payments Network (APN) says there was $464 million dollars of card fraud from January 2019 to December 2019.
According to the APN, as online payments continue to account for a growing percentage of retail sales, credit card fraud becomes more and more likely to occur online rather than in-person. In fact, of the total amount of card fraud in 2019, 87% was made up of card-not-present fraud which typically takes place online.
This means that it may potentially be harder to directly protect yourself against credit card fraud. So you may check your statement one month to find that a seemingly unauthorised transaction has been made on your credit card.
While you may be initially alarmed, there are steps you can take that may help you have the fraudulent transaction reversed.
1. Make sure that the transaction was actually unauthorised
Sometimes a transaction can initially look unfamiliar and therefore suspicious depending on the name listed against it, but it could be a transaction you yourself made. Before reporting a transaction as unauthorised, think about what purchases you've made recently and if any of them were the same value as the suspicious transaction. It may just be the case that a lender or merchant you made a purchase from has different registered to the one you associate them with.
2. Lock or cancel your credit card
If a fraudster has gotten a hold of your details and has made an unauthorised transaction on your credit card, they could well make more – unless you take swift action.
After discovering a genuinely unauthorised transaction, you can usually either temporarily lock or permanently cancel the credit card in question. If your bank offers you the option of temporarily locking your credit card, you may find that a more convenient option than fully cancelling the card and having to wait for a replacement.
However, it may be worth keeping in mind that if the card has been compromised by fraudulent activity, it may be best to cancel it. Otherwise, you may leave yourself vulnerable to further unauthorised transactions made on your credit card.
As well as the option of contacting your bank, Visa and Mastercard also both have their own facilities for reporting fraudulent transactions, and they can lock or cancel your card for you, as well as notify your bank or financial institution of the fraudulent activity in question on your behalf.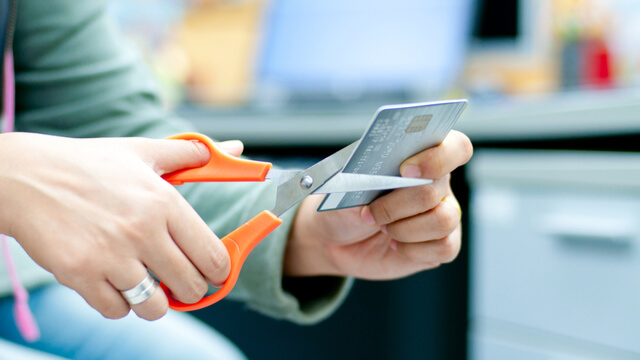 3. Alert your bank/financial institution
Once you've either locked or cancelled your credit card in order to prevent any further fraudulent activity, you should contact your bank or financial institution to alert it to the unauthorised transaction. It may be best to do this by phone if possible, as it could be easier and quicker to communicate the issue over the phone than by email or through your mobile banking app.
Your bank will typically investigate the transaction and, if it is satisfied that it's genuinely fraudulent, may be able to reverse the transaction and refund your account. Note that some transactions may take longer than others for your bank to assess; it may take up to 45 days for a card dispute to be approved or denied according to Commonwealth Bank. Once your bank has determined the outcome of their investigation, they will usually notify you by letter or email.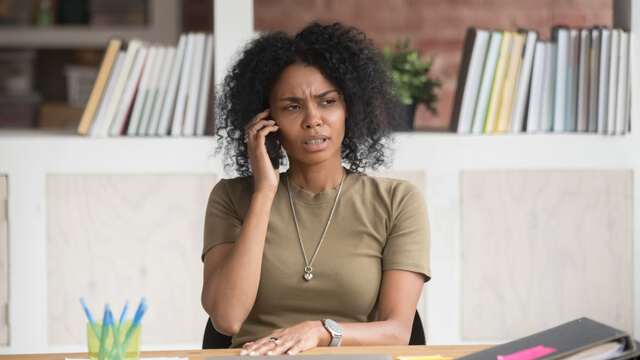 Note that, according to ASIC's MoneySmart, you are unlikely to get your money back from an unauthorised transaction if you:
acted fraudulently yourself
didn't keep your PIN or password secret
didn't inform your financial institution that your card was lost or stolen or that someone else potentially knew your PIN or password in a timely manner
accidentally left your card in an ATM
4. Check and change your online banking log-in details
While a criminal wouldn't necessarily have needed to access your online or mobile banking in order to make fraudulent transactions on your credit card, it may still be prudent to change your password or passwords just in case.
What if the transaction was a mistake, but not unauthorised?
According to MoneySmart, there are some situations in which you may be able to get your money back even if you made or authorised the transaction. For example, if you incorrectly entered a BSB or account number when making a payment, you will generally be able to obtain a refund if you contact your financial institution within 10 business days and the transferred funds are still in the recipient's account.
If it has been more than seven months, the recipient must consent to the return of the funds before they can be sent back to you.
What is fraud protection and which credit cards offer it?
Fraud protection is a feature that generally comes with all Visa and Mastercard cards, from low-rate and low-free cards to premium and rewards cards, as well as some cards from other networks.
Both Visa and Mastercard have Zero Liability policies in place which protect credit card customers against unauthorised transactions and fraudulent activity. These policies generally mean customers aren't held responsible for unauthorised transactions made using their credit card(s).
In addition, some banks may have separate fraud prevention measures in place, such as 24/7 monitoring to help detect suspicious transactions. Consider checking what additional security is on offer from providers if you are comparing credit cards, bearing in mind that some security features a provider offer may only be available on certain cards.
If you're currently comparing credit cards, the comparison table below displays some of the low rate credit cards currently available on Canstar's database for Australians looking to spend around $2,000 per month. Please note that this table features links direct to the providers' website, and is sorted by Star Rating (highest to lowest), followed by provider name (alphabetical). Use Canstar's credit card comparison selector to view a wider range of credit cards.