We know all about gold and platinum credit cards, but did you know you could get a credit card that's zebra striped? Or covered in waffles? Here's our favourite picks of the wacky and wonderful cards out there.
Pro tip: Many banks don't let you choose the colour so if they have different coloured cards, it means they are different types of card with different credit limits and different monthly fees. Their standard card will usually be one colour, followed by a gold card and then a platinum (dark silver colour) card. Don't get sucked in by the prettiest-looking card if you can't actually afford to keep it!
Personalised credit card – Design My Card
If you're with ANZ in Australia, you can personalise any of your cards, from a low rate or first credit card to an everyday access debit card.
You can upload your own photo – of anything you want! Otherwise you can select from their library of photo options, including cute puppies and kittens, famous cities from around the world, extreme sports and more. You could even adorn your card with Australian icons such as indigenous art, the Sydney Opera House, the flag, or a koala. The online design program is quite advanced and you can scale or rotate the picture to reflect your individual tastes.
You can also design your own card in New Zealand, with all the same features.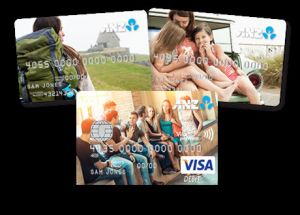 Image source: ANZ New Zealand
Colourful credit card designs – pick your favourite colour
For ME's buck Debit Mastercard you can choose between Avocado Green, Pineapple Yellow, Lobster Red or Shark Blue-Grey.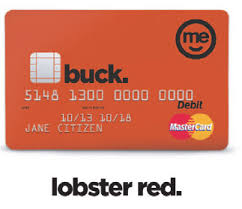 Image source: ME Bank
NAB cards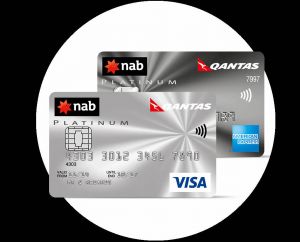 Image source: NAB
Comes in an electric black-and-blue or the soothing white-and-blue.

Image source: ANZ
They have three cards – the No Annual Fee card in a light silver with red geometric design; the Low Rate card in red-on-red; and the Rewards card in black with a fiery red-and-yellow design.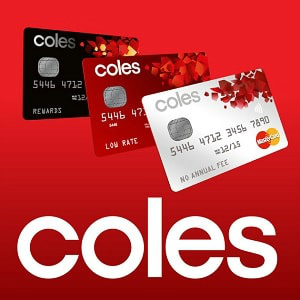 Image source: Coles
Even more colours…
Black (the new gold)
Commonwealth Bank Diamond Awards credit card
Silver (always stylish)
Suncorp Bank Platinum credit card
Jetstar Premium Mastercard: Silver with a watermark pattern of typical holiday symbols (e.g. palm tree, camera, plane) – just to remind you to take a trip every now and then.
Red (exudes confidence)
Orange (snappy and modern)
International credit card designs
You can't get these in Australia at the moment, but they're worth mentioning anyway because they're so wacky. Many of them won an ICMA Elan award for card design and technological innovation.
Themed cards for fanboys/girls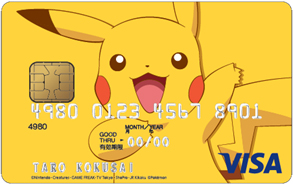 Image source: VISA
Apart from credit cards, one of the most hilarious cards out there is Zhuhai's public transport card, which features the Kung-Fu Rabbit. It won one of the Elan awards in 2012.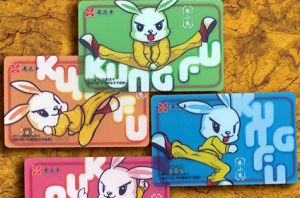 Image source: Elan Awards
Striking credit card designs
One Visa card has an optical illusion that you can use to hypnotise people near you. It was made for the Russian bank Uralsib by Moscow-based graphic designer Alexander Khuhlin. You want to give me all your money…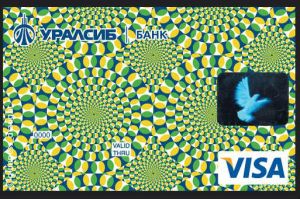 Image source: Alexander Khuhlin, Flickr
The infamous Japanese Epos Chocolate Visa card (drool) is no longer available, but you can still get a range of Visa cards covered in sweets such as chocolate cake and waffles.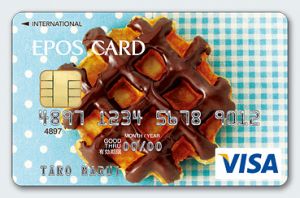 Image source: EPOS Design Card
In 2014, CompoSecure's Lions Bank Master Key credit card won the Elan Award for the best secure payment card. The top half of the card didn't just have a striking lion image – it was shaped like a lion's head.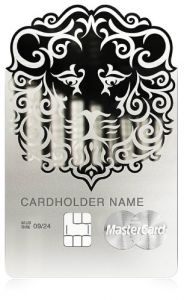 Image source: Lion's Bank, MasterKey
Cards made of different materials
The American Express Centurion Card (a.k.a. the Black American Express) is made of pure titanium. This card could take a bullet for you.
The Visa Infinite Credit Card contained a small heart of real gold containing a 0.02 carat diamond.
ICICI Bank used to have a diamond-encrusted card at one point that had a row of tiny diamonds. You wouldn't want to lose those cards!
Learn more about Credit Cards
CANSTAR is an information provider and in giving you product information CANSTAR is not making any suggestion or recommendation about a particular credit product. If you decided to apply for a credit card, you will deal directly with a financial institution, and not with CANSTAR. Rates and product information should be confirmed with the relevant financial institution. For more information, read our detailed disclosure, important notes and additional information.
Sponsored products are paid advertisements and do not include all providers. Canstar receives a fee for referring you to the advertiser. Canstar may receive a fee for referral of leads from these products. See How We Get Paid for further information. Canstar is an information provider and in giving you product information Canstar is not making any suggestion or recommendation about a particular credit card product. If you decide to apply for a credit card, you will deal directly with a financial institution, and not with Canstar. Rates and product information should be confirmed with the relevant financial institution. For more information, read our detailed disclosure, important notes and additional information."