Energy Minister Josh Frydenberg has poured cold water over reports of a car carbon tax by saying an Elvis comeback would be just as likely.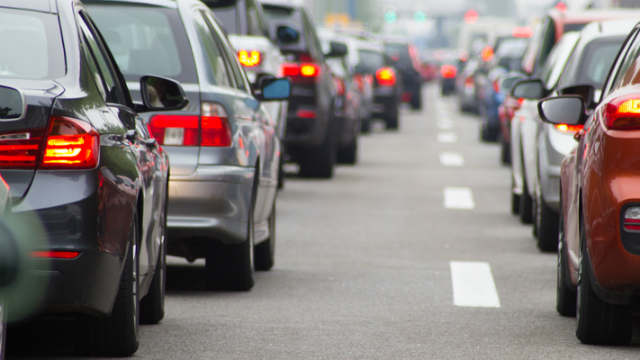 Yesterday Fairfax Media reported that the Turnbull government is considering new hard line carbon emissions rules for the Australian automobile industry, in line with meeting Australia's Paris climate change commitments.
Some industry experts forecast we could see the price of popular car models increase by $5,000 or more.
According to Fairfax, almost all of the top selling cars would be affected by the new rules – including the likes of the Toyota Hilux, Toyota Corolla, Hyundai i30, and Ford Ranger.
The Federal Chamber of Automotive Industries told the Australian Financial Review (AFR) that after nearly 2 years of talks with the federal government over the car carbon tax issues, it was "hugely disappointed".
It would "severely impact on the work, utility, and lifestyle options of Australian consumers" by increasing the price of light commercial or medium-sized SUVs, the Chamber told the AFR.
Industry sources also told the AFR they are worried that the government's proposed model could be more strict than European standards, because car makers will not be able to engage in any broader card credit exchange to offset car sales that fall above the new threshold.
Prime Minister Malcolm Turnbull told reporters in London on Tuesday that he had not seen the reports regarding new car emissions rules.
"Certainly no decisions have been made in that regard at all," said Mr Turnbull.
The Department of Infrastructure and Regional Development told the AFR that the government released the proposed emissions model for "consultation only", and welcomes stakeholder feedback.
MPs say there will be no carbon tax on cars
Energy Minister Josh Frydenberg told the ABC that no final decision has been made, arguing that consultation on fuel efficiency standards has been ongoing since late 2015.
"There is as much chance of a carbon tax on cars as Elvis making a comeback," said Mr Frydenberg.
"The only thing the government is interested in is how do we reduce the fuel costs for families on their vehicles."
Education Minister Simon Birmingham told Sky News that the coalition could rule out a carbon tax measure on cars.
"This is not something the government would entertain, we do want to make sure that we drive fuel efficiency in vehicles, because that's actually about making it cheaper for consumers and making sure people are using less petrol," said Mr Birmingham.
Conservative Liberal Senator Eric Abetz told Sky News he was very pleased this matter had been put "back in the cupboard where it belongs" by senior MPs.
Australian Automobile Association CEO Michael Bradley told ABC Radio that such a policy would simply stop people from buying new cars, because they will be forced to keep their older cars.
Mr Bradley warns that "even the makers of the Toyota Prius" would be penalised if a carbon tax were to take effect.