Sydney's "catastrophic" hailstorm has forced one of Australia's largest insurers to draft in staff from across its global business to handle an influx of
car insurance claims
, days before Christmas.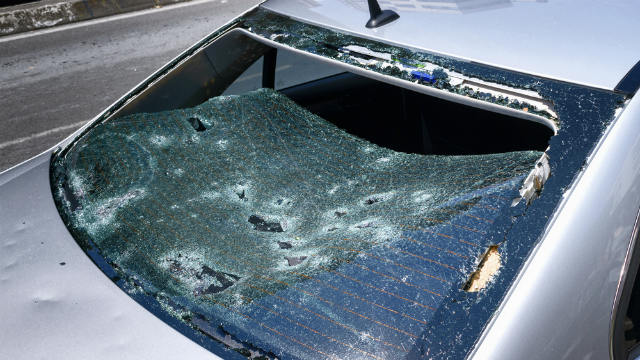 Sydney residents experienced severe thunderstorms where giant hailstones the size of cricket balls caused widespread damage to cars and homes across the city on Thursday night.
Allianz Australia told Canstar it was currently experiencing a high volume of motor and property claims as a result of the storms and has had to source additional claims staff from across its national and global network.
"Although it is too soon to tell the magnitude of this event, this may be one of the most significant storms we've seen in many years given the amount of claims that are continuing to come through," an Allianz spokesperson said.
"So far, the highest number of claims for hail and water damage are being reported in Sydney's southwestern, eastern and northern suburbs from Berowra to Erina, in Gosford."
Allianz said anyone dealing with the aftermath of the storm should contact their insurer after photographing damaged or destroyed items.
The Insurance Council of Australia (ICA) declared the storm a catastrophe, meaning insurers would make insurance claims from this storm a priority and give urgent attention to the worst affected policyholders.
The general insurance representative said around 25,000 claims with a damage bill of more than $125 million had been lodged as of Friday afternoon, and expects it to rise sharply over the next few days in the lead up to Christmas.
ICA spokesman Campbell Fuller said claims so far had mainly been for damage to cars and other vehicles, typically smashed windscreens and dented panels.
Many homes and businesses across Sydney also suffered damage to roofs, awnings and solar panels, while overflowing gutters have caused interior damage to some properties.
"But make sure to check your individual policy documents and familiarise yourself with the terms and conditions and any excess that may be applicable," Mr Sale said.
He said Sydneysiders should check for any damage and then contact their insurer as soon as possible to get the ball rolling on a claim.
"Insurance companies will be inundated with people making claims so it pays to get in early to avoid any longer-than-usual waits to have your claim assessed and repairs undertaken."