What do business credit cards cost? CANSTAR investigates the interest rates, fees, and other charges that apply to business credit cards.
Whether you're just beginning the first stage of your business journey as a start-up or a fully-fledged member of the Australian business community employing dozens of staff, it's important to get your business finances right. Everyone seems to just Google "best credit card for small business" or "cheapest business loan", but in fact there are many important things you need to know about how much business credit costs.
The main costs of business credit cards lie in their interest rate charged on purchases and cash advances, and fees including annual fees, additional card fees, and other charges to use the card.'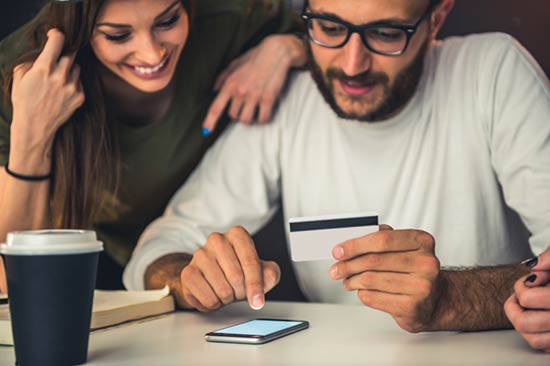 Interest rates on business credit cards
When Australia's official cash rate is at historic lows it is understandable that much of the public focus turns to the effect on mortgage and cash interest rates. But another financial product that, in theory, should be sensitive to official cash rate fluctuations is the humble credit card.
Surprisingly though, CANSTAR analysis shows that between the official cash rate (1.75%) and the average purchase interest rate on standard business credit cards (16.35%), there is a margin of difference of a whopping 14.60%. Compare that to 2007 nearly a decade ago, when that margin of difference was just 8.07%, and it's hard to see why credit card rates haven't come down along with the RBA's cash rate cuts.
The high cost of this average interest rate makes business credit cards an expensive option for many small businesses that are revolving a debt on their card instead of paying it off in full every month.
Official Cash Rate vs. Credit Card and Charge Card
Interest Rates and Fees
Date
Average
Business Credit Card
Interest Rate (Purchases)
Official Cash Rate
Average
Business Credit Card
Annual Fee
1/06/2007
14.32%
6.25%
$79.43
1/12/2007
15.00%
6.75%
$68.71
1/06/2008
15.67%
7.25%
$ 68.06
1/12/2008
15.66%
5.25%
$72.37
1/06/2009
14.66%
3.00%
$ 72.32
1/12/2009
14.75%
3.50%
$ 72.32
1/06/2010
15.41%
4.50%
$68.70
1/12/2010
15.75%
4.75%
$71.20
1/06/2011
16.42%
4.75%
$ 85.83
1/12/2011
16.39%
4.50%
$ 85.12
1/06/2012
16.68%
3.75%
$90.10
1/12/2012
16.59%
3.25%
$93.38
1/06/2013
16.54%
2.75%
$96.27
1/12/2013
16.27%
2.50%
$98.46
1/06/2014
16.31%
2.50%
$100.57
1/12/2014
16.52%
2.50%
$99.96
1/06/2015
16.55%
2.00%
$103.25
1/12/2015
16.35%
2.00%
$103.04
1/06/2016
16.35%
1.75%
$110.85
Source: Canstar database, June 2016. Includes secured and unsecured business and charge cards.
Small business owners should note that this average interest rate masks a wide variation in cost, with an almost 9.75% difference between the highest and lowest business credit card on the Canstar database. For cardholders who pay their debt in full each month, the interest rate is not significant – however for business owners who rely on credit cards to smooth out their cash flow cycle, the interest rate they are being charged is very important.
So while it can be challenging for business owners to find the time to research their options, that time can end up being a great return on investment.
Fees on business credit cards
Fees can make an equally big difference to the cost of a card.
For those businesses that chase rewards points to redeem for business flights or gift cards, it is vital that the rewards you can earn are equal to or greater than the annual fee you pay for the privilege.
The average fees on a business credit card are as follows according to our database in 2016:
| Rewards | Average Annual Fee |
| --- | --- |
| With rewards | $145.19 |
| Without rewards | $64.92 |
Annual Fee – Business credit cards
Minimum
Average
Maximum
$0
$158.92
$1,500
Credit surcharges are one thing business owners should pay attention to. Businesses may think that surcharging is something they charge their customers with, forgetting that when they pay for things with a credit card, they also may be hit with a surcharge. Surcharges in Australia are changing, but it's still worth thinking about.
Source: American Express Australia
Canstar's most recent star ratings and research of Business Credit Card looks at 42 business credit cards offered by 16 financial lending institutions to find those cards that offer outstanding value for business owners. Read the report to find out more, or compare the business credit cards we've researched and rated on our website: