The back to school period is almost upon us, with parents around Australia ticking off their 'to do' lists as they prepare to usher their kids towards the school gates.
Educating our children can come with a hefty price tag. In fact, The Australian Scholarship Group (ASG) estimated the total cost for private education for a child born in 2017 in metropolitan Australia to be around $487,093 and $341,811 in regional Australia. The equivalent cost to educate a child in the public system is around $68,613 in metropolitan areas and $51,948 in regional areas. (These costs include items beyond fees such as clothing, travel, shoes, and excursions).
But before you drop off your mini-mes to reunite with their friends and teachers, there are likely a few expenses to be taken care of. So, we've asked a collection of parents who have been there and done that for their top tips on organising back-to-school prep with less strain on the bank balance.
1. Check your rebate entitlements
"You could be eligible to receive money from your respective state government, depending on your circumstances. For example, the NSW government is introducing the Active Kids Program from 31 January, 2018. Every family in NSW with a child enrolled in school from kindergarten to year 12 will be eligible for a $100 voucher which can be used for participating in sport activities.  It's not means-tested and one voucher will be available for every child in the family annually between 2018 and 2021.
This contribution can help with your child's sports and fitness activities and take some of the heat away from that 'extra-curricular' expenditure many parents feel. It can be used for activities like swimming lessons, outdoor education programs and other approved sporting pursuits or structured fitness programs. Full details of eligible activities can be found on the NSW Office of Sport website."- Rebecca Maher
About Rebecca Maher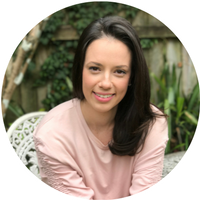 Rebecca is a financial adviser, coach and fellow mum to two little girls under five.  She is Head Financial Coach at The Fiscal Mum, a financial advisory business that works with busy mums and their families to help them live their best family life. 
2. Get cashback on unused items
"Look around the house for items you bought last year and haven't used yet.  This could include surplus uniforms (or even uniforms that didn't fit), textbooks,  and stationery.  This is the time of year where bargain hunters are looking for those same items you don't need any more.  They are actively searching on websites like Gumtree and eBay.  They are also trawling social media groups for mums, families and kids to find relevant information about going back to school. It only takes a few minutes to post your items, and thousands of other parents will see what you have to offer.  Once you connect with other families, you might even find you have some items to swap!" – Greg Einfeld.
About Greg Einfeld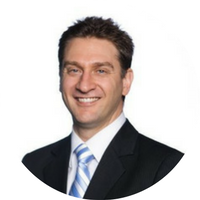 Greg Einfeld is a dad as well as an actuary and financial adviser, and has over 20 years' experience in wealth management.  He has four businesses in financial services, including Plenty Wealth, which provides free personal online financial advice including budgeting, cash flow, debt, super and investments.
3. Investing now could save long term
"When it comes to items such as school shoes, consider the quality vs. price. It can be all too easy to buy the cheapest shoes you can find, but you'll end up buying another pair every term. Wait until the last minute and buy a decent pair, ideally with removable soles to discard as the feet grow. If you're lucky they will last the whole year. Also, once you've made the investment – lay down some laws with your kids about lost items. For example, if they lose their school hat, they have to pay for a new one. You'll be amazed how much longer they keep it for ! The same with water bottles, goggles, and all those repeatedly purchased items!" – Lucy Good.
About Lucy Good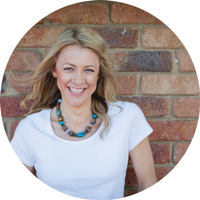 Lucy is a mother and the founder of Beanstalk, an online space which empowers single mothers to refind their potential and rebuild their confidence online. Lucy has appeared on Today and has provided advice to mothers in the Take 5 magazine as well as regularly speaking on local radio. She is a blogger, podcaster and mentor, continually hunting down resources of benefit to the single motherhood.
4. Plan your meals
"Life can get pretty hectic, particularly when your kids are back at school and you are back to work. It is surprising how much time and stress the family meals take up. So if you are looking to ease this stress, think about meal planning. Make sure food for the week is purchased on the weekend, so you're not dashing off to the shops during the week or paying more at a convenience store. You can also set aside time on Sunday to prepare two (or more!) meals so that you are just reheating on the night when they are required. To reduce waste (and therefore wasted money), plan to use leftovers – there may be some of each meal that you have had from Sunday to Wednesday left over, so on Thursday everyone can have a pot luck leftover meal." – Gaby Chapman and Jen Petrovic.
About Gaby Chapman and Jen Petrovic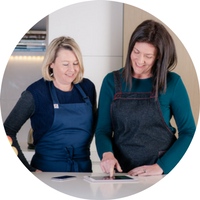 Gaby Chapman and Jen Petrovic are two mums living in Melbourne. Jen is a chef and Gaby is a copywriter. Together they founded Plan, Buy, Cook – an app that makes planning, shopping and cooking meals easy.
5. Save on uniforms
"Consider second-hand uniforms as many parents like to sell or pass along the uniforms their children don't fit into anymore. Don't assume they'll be tired and scruffy looking! Often they are in great condition, or even as new, because children usually grow faster than uniforms can wear out. Keep an eye out at your own school uniform clothing shop – items may be as little as $5. You can pick and choose depending on the quality. Facebook groups for your local area are great too, where parents post uniform items for sale for local schools. Chatting with parents who have older children helps as sometimes they just pass them along even if you offer to pay – just ask the question! The key is to plan ahead – try looking and asking early as you know your child will grow and need a larger size before long."- Jenny Atkinson.
About Jenny Atkinson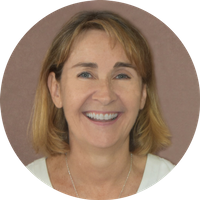 Jenny Atkinson is a mother of a child in high school and the award-winning, bestselling author of 'High School Rocks: Make Starting High School An Awesome Experience'. She is the founder and presenter of the Get Set For High School program, a series of student workshops, parent talks and online hub that eases students' worries and prepares them to confidently transition to high school.
6. Take advantage of online deals
"Have a look online at the back to school sales, particularly for school bags, lunchboxes, stationery and other school accessories. Free delivery has become pretty typical when you spend a certain amount with some promotions offering free gifts and even access to other heavily discounted items at certain spend levels. These sales aren't only run at the beginning of the year, so keep an eye out and stock up to be prepared for whenever something breaks or needs replacing. Buying in bulk can also be a lot more economical than purchasing individual items that you know you'll need to replace throughout the year, especially if you're lucky enough to find items you like, and that the kids approve of." – Rebecca Scarrabelotti.
About Rebecca Scarrabelotti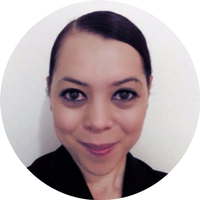 Rebecca Scarrabelotti is a mother of three girls and is the Senior Research Analyst and Team Leader of Wealth and Insurances at Canstar.