With June 30 looming many of us will be thinking about lodging our tax returns – especially if you think you'll be getting a refund. Here are seven things it can pay to know ahead of lodging your tax return. Plus what may be different as a result of COVID-19.
We've seen plenty of upheaval this year, but when it comes to your tax return, many of the normal rules apply. Any work expenses you claim must relate to your job – and be backed by a receipt.
That said there will be some changes this year as a result of COVID-19, some of which are outlined below, so there may be some additional considerations. If you're unsure about the rules or how they may apply to your situation it can be a good idea to get advice through a tax agent or the Australian Taxation Office (ATO).
For most of us, it's becoming quicker and easier to lodge our tax returns. You can do your tax from your living room just by logging onto myTax via the myGov portal. The ATO said it takes most people less than half an hour to do their tax.
And if you're looking for a little extra motivation to get your tax affairs in order it's worth noting that on average, 2018-19 individual tax refunds were issued in six days, with the average refund amount being $2,851 as at 14 May 2020, according to an ATO spokesperson.
The sooner you get your tax return lodged, the quicker you may get any refund you are eligible for but if you're completing your own tax return you have until 31 October to lodge. If your accountant is lodging for you, and you've had a good lodgement history the ATO says you might be able to lodge your return later than the 31 October deadline. As recommended by the ATO, if you opt to go this way, be sure you've contacted your tax agent before 31 October to lock in an appointment and confirm lodgement deadlines applicable to you, especially if you're using a tax agent for the first time, or using a different one.
Here are seven things to consider ahead of lodging your tax return this year including what may be different as a result of COVID-19.
1. Claiming deductions for working from home
COVID-19 has seen lots of us working from home for the first time. If that describes you, you may be pleased to know you can claim some of your working from home costs. The ATO has outlined two main options to claim work from home costs. We have summarised these below however, as these claims are new it's important that you understand what you can claim based on your own personal circumstances and if in doubt, seek help from a professional adviser or the ATO.
The 80 cents per hour method
Instead of sorting different costs like internet and power, you just claim 80 cents per hour for every hour worked from home according to the ATO. You need to record the hours you worked from home. If, for example, you worked eight hours a day from home, five days a week, you may be able to claim a tax break of $32 per week. Be sure to keep your timesheets. You can only use the 80 cents per hour rule for the period between 1 March and 30 June.
The 52 cents per hour method
This involves claiming 52 cents per hour worked from home for costs like heating, cooling, lighting, and depreciation of your furniture. Then on top of this, you can also claim a deduction for work-related phone, internet, and stationery plus depreciation in the value of your computer. If you use a lot of internet data for work for instance, the 52 cents method could give you a bigger tax deduction. But you need receipts for the additional costs claimed. If you're not sure which method works for you, talk to your tax agent or visit the ATO website for more details.
It's important to note that you can't claim work from home costs if you're on leave or were stood down during the Coronavirus pandemic. If you've been stood down for example, just checking the occasional email from the boss or staying in touch with your employer over the phone, doesn't count as working from home explains the ATO.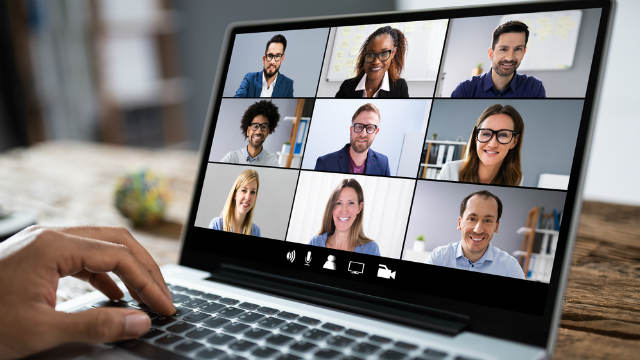 2. JobSeeker and JobKeeper payments need to be included in your tax return
It's been a tough few months for Australian workers, and plenty of people have had to rely on either JobSeeker or JobKeeper payments to stay afloat financially. When you go to do your tax return, it's important to remember that payments from both JobSeeker and JobKeeper should be treated like a regular wage so they need to be included in your tax return, an ATO spokesperson told Canstar.
"JobSeeker payments (paid by Services Australia) will automatically be included in people's returns at the Australian government pensions and allowances section. This information will be automatically included by early July," explained the spokesperson.
"Taxpayers who have received JobKeeper payments from their employer, don't need to do anything different. Depending on the circumstances, the payments will be included as salary and wages, or as an allowance, in their regular income statement provided by that employer. People can access their income statement via myGov and the information is automatically included into their tax return. If they use a tax agent, the agent will also have access to this information."
3. The $1,080 tax offset is back
Last year, Australians rushed to lodge their tax returns to get a slice of a new $1,080 'low to middle income' tax offset. The good news is that the offset is back again in 2020. But you may not get the full $1,080 back as a refund. According to the ATO, the offset is worth anywhere from $255 up to $1,080 depending on how much you earned – and it only applies if your annual income is below $126,000. Offsets only reduce the amount of tax you pay. So, if your tax is knocked down to zero, you won't get paid any remaining offset as a tax refund. You don't have to do anything to claim the $1,080 offset. The ATO will automatically work it out when you lodge your tax return.
4. Prepaying expenses is one way to generate a tax deduction
When it comes to generating a quick tax deduction prepaying expenses may be an oldie but it's a goodie. According to the ATO you can claim a deduction for prepaying any deductible expense that you will incur in relation to your work or income in the next 12 months. For example, this may include expenses such as subscriptions, memberships of professional associations, tax agent fees, contracts for property repair and maintenance and even some components of insurance protecting your income. Also if you prepay a rental property expense, such as insurance or interest on money borrowed, that covers a period of 12 months or less and the period ends on or before 30 June 2021, you may be able to claim an immediate deduction. Expenses that you can claim will of course depend on your job and other sources of income.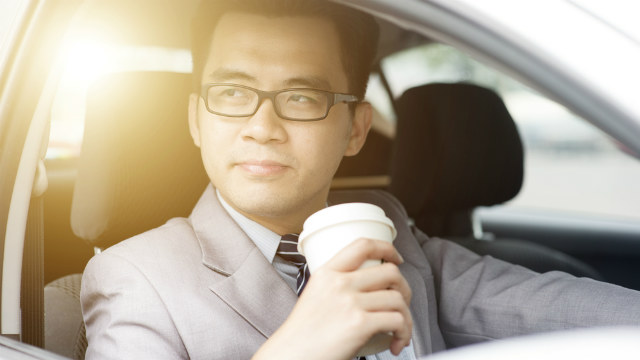 5. Claiming for work-related car expenses and COVID-19
COVID-19 lockdowns have seen Australians driving a lot less. So, if you use a car for work – and you rely on a logbook to sort work-related travel from private use, you may be unsure if you need to keep a new car logbook for the Coronavirus pandemic. The ATO offers two choices. If the amount of work-related driving you're doing has dropped substantially during COVID-19, you can keep a new logbook if it better reflects your car use during the pandemic. But if you're just driving less – regardless of whether it's for work or private travel, it may not be necessary to keep another logbook. If you're unsure, play it safe and speak to your tax agent or the ATO.
6. Claiming for work clothes
Before you rush in and claim all your work clothes as a work expense it's important to know what you can and can't claim. The ATO explains you can claim for clothing that is specific to your occupation, isn't everyday in nature and allows people to easily recognise your occupation – such as the checked pants a chef wears. You can't claim the cost of purchasing or cleaning clothes you bought to wear for work that are not specific to your occupation, such as a bartender's black trousers and white shirt, a business person's suit or a swimming instructor's swimwear. If you are eligible to claim a tax deduction for the cost of your work clothes then you can also claim the costs of washing, drying and ironing, or having them dry-cleaned. Be sure to keep your receipts.
7. If you made money using the gig economy
Close to one in ten Australians worked as part of the 'gig' economy over the past 12 months. If you've ever signed up to platforms like Airtasker – or just done some freelance work to make extra cash, it's important to declare the income in your tax return. That means going back through records of what you've earned. But you can claim expenses associated with your gig income. Some platforms charge a fee or commission, and you may be entitled to include this in your expenses at tax time. You may even be able to claim other costs such as travel to different gigs. If you're not sure what to claim, talk to your tax agent or the ATO. In the meantime, make sure you keep receipts of all income and expenses related to your different gigs. Check out the ATO for more info on the sharing economy and tax.
Main image source: Avril Morgan (Shutterstock)
---
Canstar's Editor-at-Large, Effie Zahos, has more than two decades of experience helping Aussies make the most of their money. Prior to joining Canstar, Effie was the editor of Money Magazine, having helped establish it in 1999. She is an author and one of Australia's leading personal finance commentators, appearing regularly on TV and radio.
---
Thanks for visiting Canstar, Australia's biggest financial comparison site*