Money Brilliant's online platform ca help users to simplify and organise their budgets, as well as budget for their goals.
What is MoneyBrilliant?
MoneyBrilliant is an online service that allows you to collate multiple financial accounts in a single location. This simplifies the ability for you to get a 360 degree view of all your finances and easily determines what your financial health looks like.
The platform can be accessed across multiple channels, including desktop, tablet and smartphone. Collation of bank and credit card accounts only is a free service, while adding loans, superannuation and loyalty programs will set you back $9.90 per month.
The platform frequently uses graphical representations to show you where you spend your money, as well as how well you tracking to your budget.
MoneyBrilliant provides an FAQ section, which can be found here MoneyBrilliant FAQ. Canstar has also reached out to the founder, Peter Lord, with additional questions, with his answers shown below:
Q: Who do you see as MoneyBrilliant's main competitors, and what is the company's competitive advantage?
A: Pocketbook is our main competitor. In term of competitive advantage I believe we have four.
Ability to link more than 230 accounts. We offer member their complete financial picture including Super and Investments. Pocketbook doesn't offer this
User Experience – Everything comes back to UX and its what we pride ourselves on
Member support – We have dedicated resources who make sure if a member has any issues we can help them solve it
Security – We have partnered with Yodlee the global leader in PFM technology to provide our data
Other competition includes MoneySoft, My Prosperity, Boomeringo. Our competitive advantage with this providers are
User Experience
Mobile Experience – IOS and Android
Member support
Q: Which financial institutions currently are supported for bank and credit card linking?
A: You can link more than 230 financial accounts including
Q: Which superannuation funds can currently be tracked?
A: More than 30 including – AMP, MLC, Host Plus, CBus, Hesta, ING Super, BT, Rest, Care, Maritime, QSuper, Kinetic, VicSuper, Sun Super, REI.
Currently, we don't link to SMSF's, but we certainly can.
Q: Which loyalty programs can currently be tracked?
A: More than 15 including – Amex, FlyBuys, Everyday Rewards, Myer One.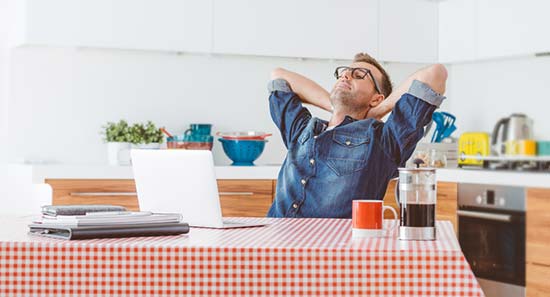 Please note that Canstar is an information provider and in giving you product information Canstar is not making any suggestion or recommendation about a particular product. If you decide to apply for a product, you will deal directly with a financial institution, and not with Canstar. Rates and product information should be confirmed with the relevant financial institution. For more information, read our detailed disclosure, important notes and additional information.