2013 marks the 20-year anniversary of Australian Women in Agriculture, so we asked AWIA President,
Marion Rak
, for her thoughts on what the organisation has achieved and where it is headed.
How Australian Women In Agriculture began…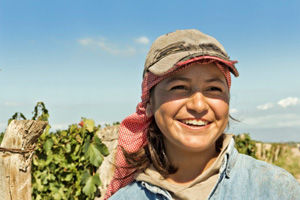 "Australian Women in Agriculture started off 20 years ago simply as a Victorian organization," says Marion. "Then a female farmer in Queensland decided that she wanted to be a part of it and that really started the process of it becoming a national organization. Ultimately in 1994 we held an international conference that brought all the states and territories and the rest of the world into it."
"The main motivation to set it up was to support women farmers. It sounds simplistic, but farming women would understand this; that twenty years ago a "farmer" was viewed publically as male. You really did have to be male to be viewed as a farmer – otherwise you were the "farmer?s wife". The fact is though that a number of farms, back then and now, are run by women. This could be because the male had passed away or had an accident and so the partner had taken over the farm or it could be because the female was always the primary farmer. And so there needed to be public recognition of that."
"It is a lot better nowadays, but back in those days a woman farmer was invisible. A woman couldn?t even go to the bank and get a loan! So the necessity for the formation of AWiA was that there were invisible farmers out there, they were female and they needed support from each other. And they needed to be able to get that recognition and be part of the farming community in their own right.
"A lot of the early members of AWIA were members who were isolated geographically. One example is members from the Northern Territory. Once the rains started they had no communications because their phones would be down, their access road would be blocked and they wouldn?t get off the property for three months. Nowadays with better satellite communication some of those issues have been addressed. Not all the issues, but some."
"The women are the main communicators in most cases and they share their experiences and develop their effective networks by doing that. An organization such as AWiA enables women to pool their experiences and look towards the future, to assess current methods of doing things and potentially develop new methods."
Achievements of Australian Women In Agriculture…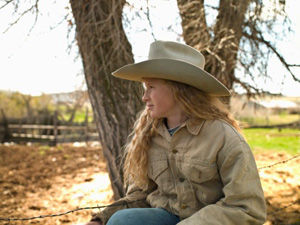 Marion lists some of the key achievements of AWiA as developing a political presence and providing training and development resources for female farm workers. "We have achieved a political voice in so much as we are able to take any farming issues for our families to Canberra and to talk to the relevant ministers to try to address those issues," she explains. "We?ve been able to access funding from government in order to run programs for young women to encourage the youth to be part of farm agribusiness. In the last three years, for example, we have put around sixty young women through a leadership and decision-making program. Some of the women are new to agribusiness, some have been working on a family property and some working for agribusiness companies. And through our training they have learnt techniques on leadership and decision making to help further their careers."
Importantly, Marion believes that more women are now interested in agriculture as a career. "Nowadays it?s accepted that the daughter of a farmer can take over the family farm, whereas 20 years ago that wasn?t the case," she says. "And women are buying farms in their own right! Technology makes that easier now too, as heavy machinery is more automated than it used to be. The technical advice is available to make it physically easier for women to be the operators of a farm because of that. Twenty years ago it was hard physical work for a woman to put a plough on a tractor, for example, whereas now, because of the ways things are set up, it is a far easier proposition."
Continuing challenges for Australian Women In Agriculture…
"Acceptance is still always a problem," admits Marion. "There are still a lot of areas where there simply aren?t any or many female farmers. And of course for the farming community in general there is a lot of strain at the moment."
"We have some core values and commitments that are really important to us and we look at these core values and commitments every year. And they are still relevant today even though they were written 20 years ago. We are still working towards achieving what those values mean.
In August, AWiA are holding their annual conference in Albany, WA. Running from Friday 9th to Sunday 11th August, the conference will showcase the Western Australian Great Southern agricultural region with interactive workshops, industry tours, networking opportunities. Women involved in any aspect of agriculture are invited to attend, click here for further details.
Our Values AWiA Commitments
Australian Women in Agriculture is committed to promoting the advancement of women in agriculture by:
Uniting and raising the profile of women in agriculture,
Addressing rural and agricultural inequities,
Working to ensure the survival of agriculture for future generations,
Securing local, regional and international recognition,
Achieving the status of a political and economic force.
AWiA Values
AWiA core values are;
Caring for people, the environment, rural families and communities,
Ensuring the viability of future agricultural production,
Respecting the culture, beliefs and philosophies of other people,
Communicating to enable women to share their experience and develop effective networks,
Providing leadership to facilitate change in the community
www.awia.org.au