The government has released the first report from the Register of Foreign Ownership of Agricultural Land, delivering on its commitment to increase scrutiny and transparency in
Australian agriculture
.
Agricultural and Farming statistics in Australia:
52.1 million hectares of Australia's total agricultural land, more than two times the size of Victoria, is foreign owned

United Kingdom, United States, Netherlands, Singapore and China are the largest investors
The Land Register shows foreign investors hold approximately 13.6% of all Australian agricultural land. The United Kingdom is Australia's principal source of investment in agriculture and the preferred means of agricultural investment is through leasehold.
Of the 13.6% of agricultural land held by international investors the overwhelming majority, or more than 52%, is owned by United Kingdom investors. The countries with the next largest shares are: the United States, Netherlands, Singapore and China.
"Foreign investment is integral to Australia's economy. It contributes to growth, productivity and creates jobs, but the community must have confidence that this investment is in the national interest," said Treasurer Scott Morrison upon the release.
"The Turnbull Government understands that trade and foreign investment has always created jobs in Australia for Australians, driven our economic growth and always will.
"With more than $3 trillion worth of foreign investment in Australia today, we cannot afford to risk our economic future by engaging in protectionism."
The Australian Taxation Office (ATO) administers the Agricultural Land Register and receives information directly from foreign investors. All foreign investors with an interest in agricultural land are required to register that interest, regardless of the value of the land.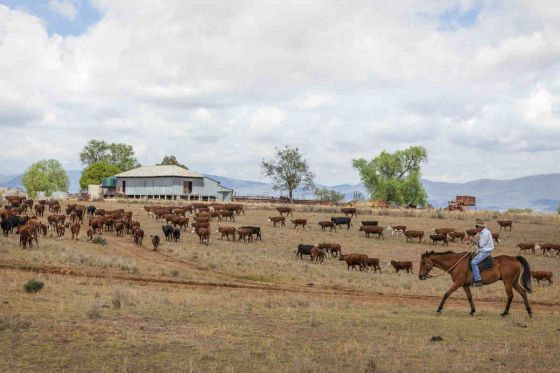 Acting Prime Minister and Minister for Agriculture and Water Resources, Barnaby Joyce, said that the common perception that the level of foreign ownership in Australian agricultural land has been increasing seems confirmed.
"Previous estimates by ABS surveys found at June 2013, 12.4 per cent or 49.6 million hectares out of 400 million hectares was foreign owned," he said.
"This has also increased on the December 2010 survey estimate of 11.3 per cent or 44.9 million hectares out of 398 million hectares being foreign owned."
As well as the national, state and territory level data on overall foreign ownership levels, Minister Joyce said that the report also showed "who owns what" with the top ten countries and their respective ownership levels.
"The land register is giving us the first comprehensive baseline picture of foreign ownership of Australian agricultural land. From now on the annual reports from the land register will give us more accurate data on which to base public discussion."
Foreign ownership of Agricultural land
The proportion of agricultural land held by foreign interests varies significantly from state to state as follows:
Table 1: Proportion of agricultural land held by foreign persons
State/Territory[1]
Foreign Interests

('000 ha)

Australian Agricultural Land ('000 ha)
Percent Foreign

(%)

NSW/ACT
2,375
57,434
4.1
VIC
607
12,009
5.1
QLD
17,658
135,918
13.0
WA
8,841
81,399
10.9
SA
7,156
45,837
15.6
TAS
342
1,569
21.8
NT
15,169
50,392
30.1
Total
52,147
384,558
13.6
State/Territory
Freehold

('000 ha)

Leasehold

('000 ha)

Total[2]

('000 ha)

NSW/ACT
2,146
232
2,378
VIC
565
71
636
QLD
5,426
12,860
18,286
WA
798
8,045
8,842
SA
141
7,015
7,156
TAS
302
40
342
NT
46
15,123
15,169
Total
9,423
43,385
52,808
[1] Some properties span multiple States/Territories. For these properties, the property address provided by the registrant has been used to determine the State/Territory.
[2] In some instances, the same property has been separately registered by a foreign person with a freehold interest in the land and a foreign person with a leasehold interest in the land, as required under the Register of Foreign Ownership of Agricultural Land Act 2015. Land size information from both registrations has been included in Table 2 only. As a result, the total hectares held by foreign persons are greater in Table 2 than elsewhere in this report.
When it comes to which countries hold the greatest land interest, the report details the following:
| Country | Total |
| --- | --- |
| United Kingdom | 27,504 |
| United States | 7,727 |
| Netherlands | 2,976 |
| Singapore | 1,862 |
| China | 1,463 |
| Philippines | 1,119 |
| Switzerland | 1,069 |
| Jersey | 944 |
| Indonesia | 774 |
| Japan | 685 |
| Total | 46,123 |
Source: Register of Foreign Ownership of Agricultural Land – Report of registrations as at 30 June 2016
The ATO matches land titles, immigration and other third party data sources to identify foreign investors who may not have recorded their land on the Agricultural Land Register.
The Register as at 30 June 2016 is available on the Foreign Investment Review Board website www.firb.gov.au