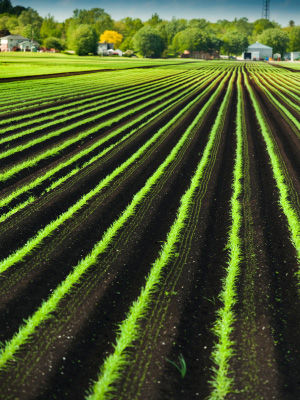 With another round of severe floods and storms causing havoc in both Queensland and Victoria, it is a timely reminder that nature can strike anywhere and anytime. And nature spares nothing. People, equipment, crops and livestock can all be wiped out in the event of a natural disaster. Risk protection for business comes in many forms, and all businesses need to decide just what is appropriate for their situation in order to manage risk.
For protecting against loss and damage to crops, livestock, equipment and any other business assets, there are a myriad of agribusiness insurance options available. Farmers should protect anything that they cannot realistically afford to replace, and should seek professional advice to decide just what type and level of insurance is required for their specific needs.
Products Tailored to the Farming Sector
Balancing the finances needed to run a rural enterprise is not easy. Day-to-day cashflow is a necessity to keep the farming family going and to pay wages. A line of credit is typically used for cashflow in place of the traditional transaction account.
Equipment has to be carefully considered using lease finance or an equipment loan. Seasonal finance secured against future crop income is a popular way of operating.
When the crop has been harvested and sold, the debt is paid down and the surplus, hopefully, may then be directed to new plant and equipment or a Farm Management Deposit (FMD) account.
The Farm Management Deposit scheme was introduced by the government a decade ago as a cash flow management tool. It?s essentially a tax-deferring scheme that allows eligible primary producers to shift before-tax income from years when they need it least to years when it is most needed to help them manage their exposure to adverse economic events and seasonal fluctuations.
FMDs also take into account off-farm income of up to $65,000 p.a. when determining total taxable income. FMD deposits are capped at a maximum of $400,000 and can be either at call or fixed deposits.
Producing and then selling your product, often at a much later date, brings on a whole different type of risk – operational risk. Fluctuations in currency, commodity prices, and interest rates make the process of turning your hard work into profit even more complicated. Products such as Swaps and Options allow you to ?lock in? a sell price for cattle, fibre and grain crops as a hedge against future market uncertainties.
Exchange rate movements can be incorporated into plans with products such as Forward Foreign Exchanges, Currency Options and Put Options. Using these derivative products will help lock in a sell price, however they do not necessarily minimise the sell price. Transferring your risk comes at a cost, and you are buying some certainty rather than the cheapest price. Derivatives are complicated products and should only be used after undertaking adequate research and seeking professional advice.