Roles and Opportunities at Canstar
Canstar has a diverse mix of roles available from data operations to research, communications to digital as well as opportunities for finance and sales professionals.
If you are interested in joining our team please send your resume and letter of interest to Lynne.Cawley@canstar.com.au.
HR Specialist – Brisbane 
[PDF]
Digital Coordinator – Brisbane
[PDF]
Junior Digital Producer – Brisbane
[PDF]
PR Manager – Sydney
[PDF]
Graduate Research Analyst- Brisbane
[PDF]
Data Operations
Managing hundreds of data entries across thousands of products is no easy operation. The Data Operations team plays an integral role in keeping this huge amount of data up to date, accurate and relevant across all our verticals.
Operations team members have:
A dedication to accuracy and detail
Experience in liaising with external clients such as financial institutions
A self-driven yet team focused spirit
Exceptional design skills for the yearly Christmas decorating competition!

Research
The backbone of Canstar, the Research team is responsible for over 60 ratings releases annually across banking, insurance and investment product lines in Australia and New Zealand. Over the course of a year the Research team will place a fine tooth comb through over 30,000 financial products and provide insights to consumers and business on trends in the financial product market.
Research team members have:
A passion for numbers
An analytical and critical perception
A focus on integrity and a desire for excellence
A drive to be at the forefront of financial product knowledge

Communication
Canstar's in-depth research and experienced commentators are highly sought after by print, online and broadcast media, meaning we are always in the public eye. In addition to reaching millions of people each month via media, the team of journalists also creates engaging and insightful content for the Canstar website. The Communication team works closely with Research to uncover the products, prices, tips and traps that Australians need to know about their financial products. Helping consumers to make better financial decisions is their passion and it is a fast-paced, creative environment.
Communications team members have:
Journalistic integrity
Ongoing relationships with media throughout Australia
A passion for financial literacy
Fantastic communication skills

IT
Only cutting-edge technology is good enough for the IT team so that consumers can access the complex information they want at the click of a button. Behind this digitally-focused, data-driven company are IT gurus. Not only do they maintain the infrastructure required to run leading websites but they also continually develop innovative solutions to keep Canstar ahead of the game.
The IT team consists of:
Platform architects
Business analysts
Database and web developers
Infrastructure technicians
Project managers

Distribution
Members of the Distribution team work with key Product, Marketing and Distribution executives from Australia and New Zealand's leading Banking, Insurance and Wealth organisations. The core focus is providing critical database and research insights, endorsement marketing opportunities and digital marketing acquisition services.
The Distribution team have:
The ability to understand and articulate relatively complex research methodologies
Self-motivation, high organisational skill levels, high levels of energy and willingness to be accountable for their own performance
A natural ability to engage with people in the above mentioned roles and markets
An inner drive, combined with the ability to 'switch off' and have fun when the opportunity arises
Extremely driven individuals
Good at understanding that they are ultimately accountable for their own performance

Finance
Our Finance team does some cool things with financial modelling and reporting plus they provide forward-thinking analysis and manage the day-to-day P&L and balance sheet. What's more, they make sure our people are paid on time. Their spreadsheets are the envy of all at Canstar.
Our Finance team have:
A passion for financial knowledge
A natural aptitude for numbers
Excellent analytical skills
An almost unnatural level of competition at social events!
 
Digital
Living and breathing all things digital, the team is constantly developing and refining the online channel for Canstar's customers.
From social media marketing to building the brand online and designing and developing our digital platforms, these digital natives are constantly creating, testing and fine turning the online customer experience.
Apart from being technology savvy, the digital team have:
High levels of creativity and expression
An innovative and collaborative approach to design and communication
Precise analytical skill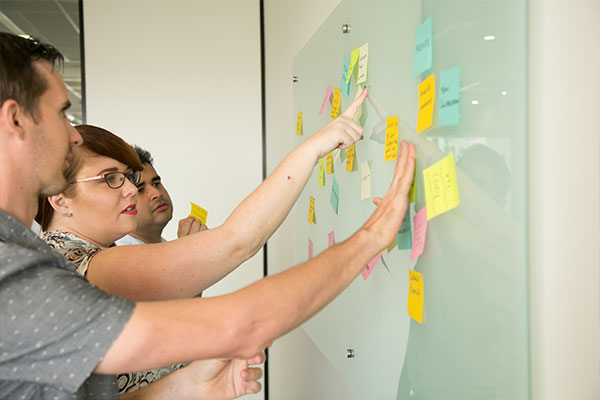 Current Opportunities
If you are interested in joining our team please send your resume and letter of interest to Lynne.Cawley@canstar.com.au.
HR Specialist – Brisbane 
[PDF]
Digital Coordinator – Brisbane
[PDF]
Junior Digital Producer – Brisbane
[PDF]
Graduate Research Analyst- Brisbane
[PDF]