If you?re planning to start vocational training, you might be eligible for assistance with your tuition fees under the VET FEE-HELP scheme. Available for qualifications at the diploma level or higher, VET FEE-HELP can help to pay part or all of your tuition fees, allowing you to focus on learning, and not worrying about finances.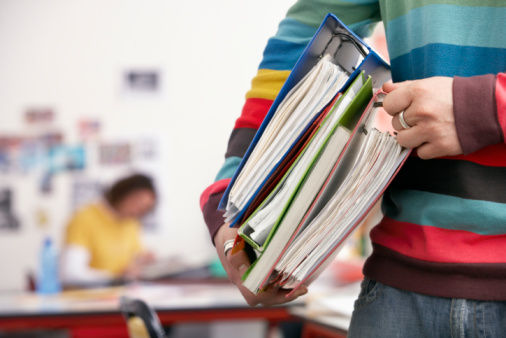 Who is eligible for VET FEE-HELP?
To be eligible for VET FEE-HELP, you must be an Australian citizen or hold a permanent humanitarian visa, be enrolled at an eligible provider and either be full fee-paying student or be subsidised by a state or territory government. You must also be studying for a diploma, advanced diploma, graduate certificate or graduate diploma.
VET FEE-HELP is a part of the FEE-HELP scheme, and is thus subject to same lifetime limit of $96,000, or $120,002 for those studying medicine, dentistry and veterinary science. Any amount borrowed for VET FEE-HELP will reduce this limit accordingly.
When do you pay VET FEE-HELP back?
You must begin repayments on your loan once your annual income exceeds the threshold, currently set at $53,345 a year. The amount you pay back each year increases as your income increases, beginning at 4% of your annual earning, and maxing out at 8% at $99,070 and above. VET FEE-HELP, like all HELP loans, is not subject to interest, but is indexed according to the Consumer Price Index on the 1st of June each year.
The VET FEE-HELP scheme is set to continue for the foreseeable future, but some changes may come about soon. There is currently a trial examining expanding the scheme to certificate IV qualifications, and you might even be eligible for this trial now. There is also an ongoing Senate inquiry into VET providers, as some unscrupulous institutions have been alleged to be taking advantage of the scheme. Accordingly, the government has sought to introduce legislation that cracks down on institutions that take advantage of VET FEE-HELP.
In late February, the Assistant Minister for Education and Training Senator the Hon Simon Birmingham, announced the introduction of legislation into Parliament to crack down on unscrupulous Vocational Education and Training (VET) providers and improve training quality. The Assistant Minister estimates that students could otherwise take out an estimated $16.3 billion in unnecessary VET FEE-HELP loans over the next decade, for courses that didn?t meet their needs or lead to job outcomes.
Rogue operators aside, for very many students VET FEE-HELP can provide you with the financial help to support you education. Yu can find out more information about it here.
Other articles you might like