Canstar
explains how to make a
travel insurance
claim if you need to, and 5 tips to make your travel insurance claims process easier.
Travel insurance is one of those costs that we incur out of necessity, but hope that we won't have to use. However, holidays don't always go to plan and sometimes we do have to make use of our travel insurance – so here's what you need to know to make the claims process easier.
How to make a travel insurance claim
Your insurer will let you know the ways you can make a claim, usually via their website or a 24/7 hotline phone number that you can call while overseas. You may require supporting documentation such as a medical report, police report, or receipts showing the value of an item that is lost, damaged, or stolen.
You should submit your claim as soon as possible, even if you're still waiting for some supporting documentation. You can typically email or post more information or documentation after making the initial claim – your travel insurer will tell you what is needed if it is not clear when filling in the claims form.
Your insurer will be able to run you through the requirements for making a claim and the sooner you start the process, the easier it will be for you to obtain any documentation or other evidence you need. Follow the directions of your insurer carefully, and contact them if you have any difficulties with making your claim.
You can usually track the progress of your travel insurance claim by logging into your account on your insurer's website.
For emergency travel insurance claims, some travel insurers provide an emergency assistance service. This can help with locating the nearest medical facilities, locating your nearest embassy or consulate, and keeping you in touch with your family and workplace during the emergency.
How do I make a travel insurance claim for medical expenses?
If you are rushed to hospital, you must contact your travel insurer as soon as possible on their 24/7 hotline in order to be eligible to claim the medical expenses using your travel insurance. Your travel insurer will contact the hospital in order to arrange payment.
If you receive medical treatment as an out-patient or through a doctor rather than a hospital, you should contact your travel insurer beforehand if you can. They can advise you whether you will be eligible to make a claim if you visit a doctor rather than the hospital.
For all medical expenses, you will need to obtain a medical certificate advising your insurer of the type of injury, illness, or sickness, and the type of treatment received. Make sure that you receive a copy of the bill as well as your travel insurance provider.
Is there an excess when you make a travel insurance claim?
That depends on the travel insurance policy and provider you choose. The standard excess will be listed on the product disclosure statement (PDS) of any policy, and you can check the excess before deciding which policy to buy.
Some insurance providers allow you to increase the excess you would pay if you made a claim, in order to receive a cheaper premium – just make sure you can afford the excess!
What if I have lost my receipts for my luggage and belongings?
You can still make a travel insurance claim, but you will have to provide some proof of ownership if you are making a claim for lost, damaged, or stolen luggage or belongings. Proof of ownership can include photographs of you with the item, warranty cards, user manuals, or a bank account statement or credit card statement showing the purchase.
How to make a travel insurance claim easier
Follow our top 5 tips to make your travel insurance claims process go more smoothly, both before and after you've lodged a travel insurance claim.
1. Be thorough with your application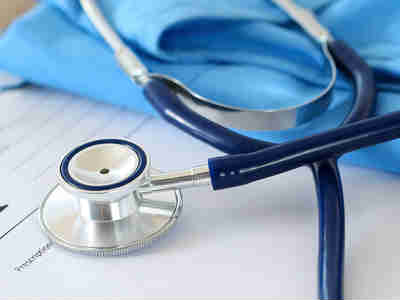 When applying for travel insurance, make sure that you are very thorough when filling out the application form – particularly in relation to the finer details of your health. Pre-existing health conditions are generally excluded from cover, but you can sometimes get cover for them if you're willing to pay a little more.
Medical costs associated with illness are a common form of travel insurance claim and according to the Financial Ombudsman Service, misunderstanding the exclusion for pre-existing medical conditions is one of the most common complaints that come they see.
Make sure that you provide your insurer with your full medical history during the application process – and then make sure that you understand what you will and will not be covered for.
2. Phone your insurer for advice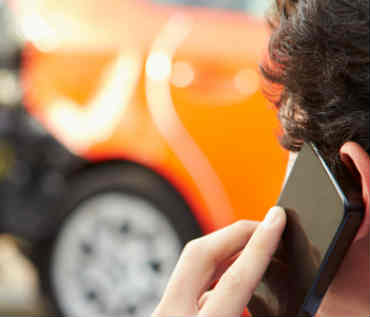 Most travel insurers have a 24-hour helpline, so if you do become ill while away or are involved in an
accident, try to contact your insurer before arranging for any expensive medical treatment or a cushy hospital stay.
Of course, if it's an emergency, you can't reasonably be expected to contact your insurer before seeking medical help!
However, if you do have the luxury of having time to contact your insurer, you'll have the privilege of being provided with situation-specific advice on what to do next. You'll also be advised in regards to what you can have done while remaining within the restrictions of your travel insurance policy. This can be invaluable if it helps you avoid incurring significant out-of-pocket expenses that you wouldn't be covered or reimbursed for.
3. Be snap happy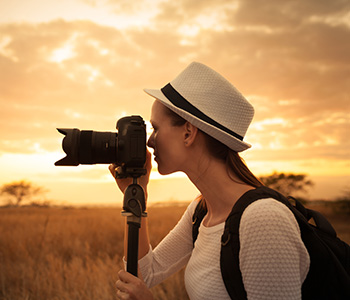 Luggage can go astray and valuables can be stolen, so photograph your belongings before you pack them in your suitcase and email those photos to yourself or to someone else. This creates a pictorial record of what you have taken with you. Serial and other identification numbers can also be useful.
Also don't forget to photograph any valuables that you buy along the way. This might sound excessive, but you've got to remember that travel insurance companies won't usually give you the benefit of the doubt.
If you want to maximise the chances of your travel insurance claim being accepted, stock up with as much proof as you can. Whether it's proof of purchase in the form of a receipt or the aforementioned pictures, arm yourself with all the evidence you can.
4. Keep your personal details handy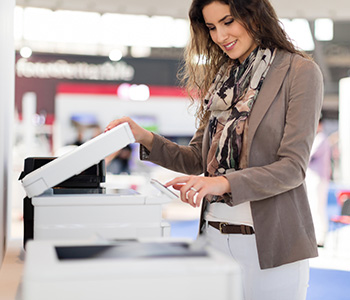 Imagine losing your passport or ID in a foreign country – or even your wallet or flight details. It's a bit of a nightmare for most travellers.
Having a photocopy or at least a photograph of your passport and visa in a couple of different places can be extremely useful if the real thing gets stolen or lost along the way because you can show it to:
Embassy to request a replacement
Local police when reporting the theft
Travel insurer when making a claim
On top of that, knowing your flight details, your credit card numbers (plus the phone number to cancel them), and of course your travel insurance policy details are also essential.
At the end of the day, having your most important information at hand could be the deciding factor in whether your insurance claim procedure is speedy or excruciatingly slow.
5. File a report and get everything in writing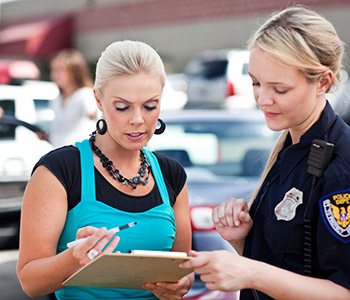 If you are a victim of a crime, it's important to file a police report as soon as possible in order to be eligible to make a travel insurance claim for the loss.
An important thing to check on your travel insurance policy is how long you've got to file a report after a theft or other crime – in some cases the window can be as small as 24 hours.
Make sure to obtain a copy of the police report that you have filed because, and we can't say it enough, you need proof of just about everything when it comes to a making a travel insurance claim.
Whether it's a police report, a bill for medical expenses, or confirmation of flight cancellations, your insurer will usually want to see written confirmation of the loss incurred. So collect as much documentation as you can for anything that you believe may be claimable, unless you fancy having your claim denied and shouldering those (potentially hefty) costs all by yourself.