It's no secret that Aussies love to travel; around three-quarters of a million people travel overseas every month, and our rate of departure continues to increase with every year. But where do we go?
Well, Aussies seem to love travelling to America, New Zealand, and Indonesia, which have historically been three of the most popular tourist destinations for Aussies. Other Asian countries appear to be extremely popular as well, with Singapore receiving approximately 31,000 Aussie visitors each month, Thailand receiving a respectable average of 49,000 each month and Vietnam almost 20,000 per month.
With our love of travel in mind, it goes without saying that travel insurance is a must when you jet off – whether it's for business or pleasure, you need to be sufficiently covered. If you're flying while pregnant though, there may be some restrictions in terms of what you will be covered for. Travel Insurer insureandgo.com.au advises that some key questions pregnant travellers should ask their (potential) insurer when looking for a policy are:
For how many weeks I am covered?
A typical pregnancy lasts around 40 weeks, but Canstar research has found that for many international travel insurance policies, coverage for those who are pregnant ceases at around the 20-week mark. If you intending to be flying pregnant after the 20 week mark, ensure that you confirm coverage with your travel insurance provider, otherwise you might get caught out in a rather expensive manner.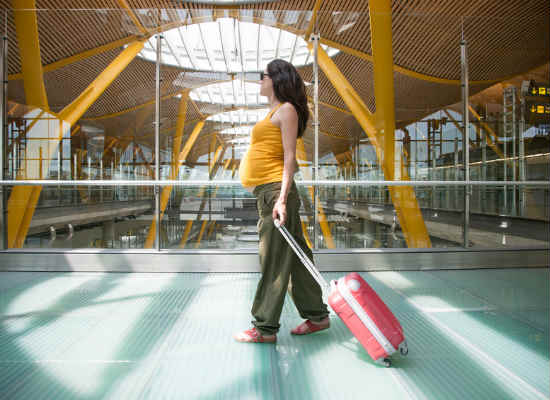 Am I covered if it's an IVF pregnancy?
Canstar research has also found that most policies either don't cover, or charge an extra premium to provide cover for, pregnancy-related complications for women who are pregnant from IVF treatment. It's registered as a pre-existing condition, so make sure you disclose it when applying, as claims that are made in regard to complications arising from an undisclosed pre-existing condition are rarely paid out.
Am I covered for emergency C- Section?
According to the Australian Institute of Health and Welfare, approximately 1 in 3 women in Australia gave birth by caesarean section. While not all of these births were emergency situations, the possibility of one is still something to keep in mind. While you may not end up requiring cover for emergency C-section, as with many other aspects of insurance you may decide that you're better off safe than sorry.
Am I covered for complications due to pregnancy? What if I had to cancel my trip or return home early?
While medical complications and costs overseas may be your primary concern, do stay mindful of the financial hit you may receive if you need to cancel all or part of your trip. With a baby on the way, chances are that's money you can't afford to lose! You can find more information about flying overseas while you are pregnant here.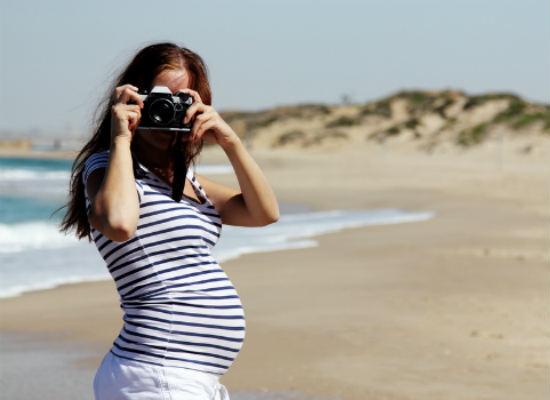 And of course if an unexpected pregnancy occurs after booking your trip and prior to your scheduled travel, you should notify your insurer ASAP. "If they (the traveller(s) become aware of their pregnancy before their holiday commences, it is advisable that they inform their insurance company of any changes as soon as they are aware of it," said an insureandgo.com.au spokesperson.
In addition to this, it's obviously important to always read your policy document carefully; it can be the most minor of details that cause headaches when it comes to claiming on travel insurance, especially when it comes to the combo of pregnancy and flying.
Prospective travellers can compare travel insurance policies at Canstar, in order to find a policy that works best for them.