There has been a lot of publicity surrounding the spectacular rise and horrendous crash of 2017's Fyre Festival, the poorly executed brainchild of entrepreneur Billy McFarland and rapper Ja Rule
.
'Expectation vs. reality' images were widely shared on social media, as attendees and journalists mocked the dismal execution and deceitful advertising of the festival. In January 2019, Netflix released the documentary Fyre: The Greatest Party That Never Happened and Hulu released its documentary Fyre Fraud, both chronicling the events surrounding the party that went from #FOMO to #OHNO.
With McFarland now in jail and the models who promoted the event through their social media channels reportedly being subpoenaed to disclose just how much they were paid, much of the world is still scratching its collective head, wondering just how it got this far. But what can international festival goers/lovers/hopefuls learn from this spectacular and highly publicised crumble to protect themselves in the future on their travels?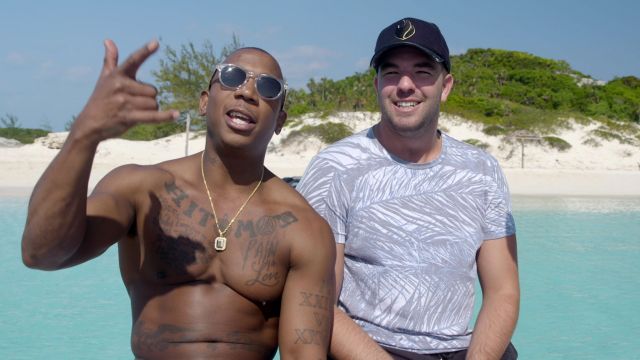 Book tickets through reputable outlets
Regardless of the event you are attending, it pays to do your research on the outlet you are purchasing your tickets from. Whether it is a well-established event like the vitamin C-filled La Tomatina in Spain, or a newly launched festival, it could be worth thinking about what would happen to your money if something unforeseen were to occur. As Netflix's documentary consolidated for us, there are some opportunists out there with well-presented scams to entice consumers to part with their money; so make sure the tickets are legitimate by researching the outlet selling the ticket. Check their refund policies, and whether you will be covered in the case the event doesn't go ahead by under the Australian Consumer Law. Some sellers will also offer insurance for the tickets, so read the product description statement to understand what this covers and check if the insurer is reputable. If you are unsure about a vendor, you may want to err on the side of caution.
Consider flexible travel
Sometimes, events are cancelled for reasons out of anyone's control. But what can you do to protect yourself if you hear about an event cancellation before you have the chance to pack your daisy chains and head to the airport? One way is to consider opting for a flexible travel option, such as a refundable airfare. While these options can be more expensive in the short-term, they could give you the opportunity to change flights or get your money back if you change your mind. So if the Gloucester Cheese Rolling festival is cancelled again, you may brie in a position where you can change your travel plans.
Every man for them'health
But what can you do if you eat pre-packaged cheese on bread while on holiday and end up getting sick? That's where travel insurance could come in handy. Canstar Senior Research Analyst Josh Sale said the point of travel insurance was to protect you for the unexpected.
"Each country has its own intricacies and costs associated with its medical system," Josh said.
"Travel insurance is one way travellers can add a layer of protection from medical costs should anything happen to them while abroad, which could include things like dodgy cheese sandwiches, injuries sustained from a stampeding crowd or standing on a sea urchin."
Do be aware, however, that travel insurance policies generally have exclusion clauses around injuries caused following alcohol consumption. It could be worth double-checking your PDS carefully or contacting your travel insurer to confirm what sorts of situations will and won't be covered under your policy.
Think before you choose your activities
While away on holiday, there are often a number of very tempting activities on offer. However, before you dive into the water to swim with pigs in the Bahamas or sign a waiver prior to attempting to sail your own boat in the Mediterranean, consider your coverage. I know, thanks Captain Buzzkill, but it pays to be aware of where you stand. For example, reading the waiver you are about to sign thoroughly will give you a better understanding of what risk you are taking on yourself (and how much of it you may be financially responsible for). You can also check in with your travel insurer (even when you are already overseas) to ask them whether your policy will cover your desired activity should anything go wrong.
Keep belongings in a secure place
Another well-publicised #fail from the Fyre Festival was the lack of security available for the personal possessions brought by attendees. Travel insurance typically covers you for lost, stolen or damaged items, but most policies stipulate they must either be on your person or in a secure location, such as in a locked safe or car boot.
"One of the first things you should do if an item is lost or stolen is to contact the police and file a report," Josh said.
"Insurers generally require a copy of this report and will need evidence you took reasonable steps to keep the item safe."
And so, while there will often be unexpected circumstances that could impact your travel plans, there are steps you can take to mitigate your losses. If the Fyre Festival going up in metaphorical flames has taught us anything, it is to do your research, consider your options and take steps to reduce your risk.
Cover image source: Jon Ruiz Ortiz (Shutterstock)