Are you a fan of Game of Thrones? Then you may be wondering where you can find some of the beautiful real-life destinations that serve as backdrops to this epic fantasy. From lavish palaces in Spain to frozen craters in Iceland, here are 13 Game of Thrones (GoT) filming locations you can visit.
After a long wait of over a year and a half, GoT is back on our screens for the final season, giving us all something we can talk about with our colleagues. For those die-hard fans wanting a taste of the real-life world behind GoT, there are many stunning locations from the show you can visit across the globe, some of which are national parks or UNESCO World Heritage sites.
To begin our journey of some of the show's real-life destinations, let's take a look at Dubrovnik, Croatia, a.k.a. King's landing.
Warning: Spoiler alert (If you're not up-to-date on GoT episodes currently airing in Australia, then this list will contain mild to serious spoilers.)
Dubrovnik, Croatia – King's Landing
One of the most popular destinations for Thrones fan is the Croatian city of Dubrovnik, which has been the set location for King's Landing since season two.
The city's previous mayor estimated that GoT was responsible for around half of the 10% annual growth in tourists to the city in recent years.
While the increase in tourists has helped to boost the economy in the region, current mayor, Mato Frankovic, has pledged to cap the number of visitors in the coming years in a bid to prevent overcrowding and offer long term protection for the city.
Although GoT has driven up tourist numbers in Dubrovnik, the city has always been a popular destination for visitors.
It was prominent for maritime trade in the 15th and 16th centuries and is now listed by UNESCO as a World Heritage Site. Dubrovnik was also besieged by Serb and Montenegrin soldiers for seven months in 1991, taking heavy damage as a result.
There are many GoT-themed walking tours available in this seaside town. They usually run for approximately three to five hours, and can be booked through a variety of websites. At the time of writing, a three-hour tour costs around US$70, or about A$97.
Some of the filming locations you may see on a King's Landing walking tour include:
The city walls, which have been used extensively throughout the series
The Great Sept of Baelor (mostly computer generated)
Minceta Tower, where they filmed the House of the Undying scenes in season two
Lovrijenac Fortress, aka the Red Keep, where King Joffrey held court and tortured his subjects
Lokrum, aka the city of Qarth, where many scenes of Daenerys were filmed for season two
Blackwater Bay, the location of the infamous battle episode between the Lannisters and Baratheons in season two
Source: VIDI Croatia – Travel & Destination Guides
If you've decided that you want to do a GoT tour in Dubrovnik, it is a good idea to check if your travel insurance provider offers cover for Croatia.
If you are coming via a cruise ship to Dubrovnik, it is also a good idea to check whether your travel insurance includes cruise cover and what this cover entails.
12 more famous Game of Thrones locations
GoT is a massive show, and the Westeros Capital is just one of many locations seen in the show's now eight-season run. If you're planning an overseas trip to pay hommage to the popular saga, then you may want to plan it around some of the following 12 filming locations.
1. Trsteno, Croatia (King's Landing palace gardens)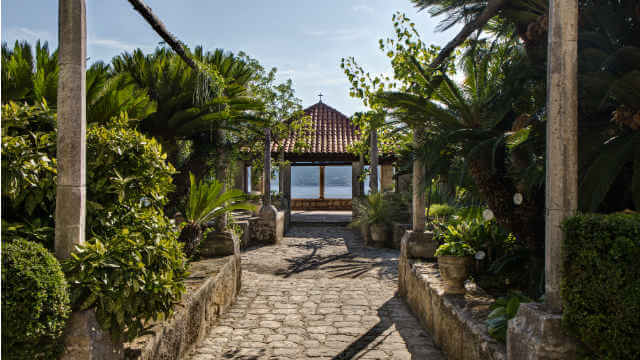 Located just outside of Dubrovnik is the Trsteno Arboretum. Complete with thousands of trees and exotic plants, this is where the crew filmed numerous scenes that take place in the King's Landing gardens.
You can almost hear the characters of King's Landing plotting away here in what is one of the oldest arboretums in the country.
2. Alcázar de Sevilla, Seville (the Water Palaces of Dorne)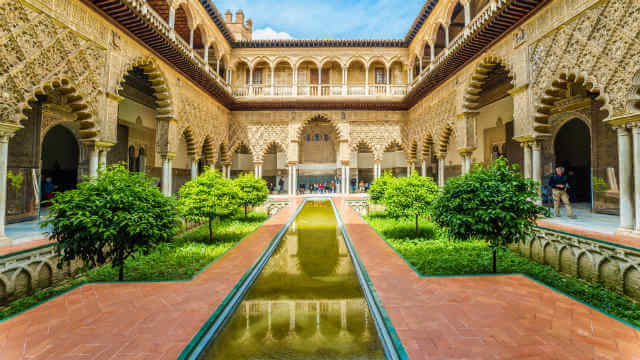 One of the most stunning locations used in GoT is the lavish royal palace of Seville – the Alcázar. You might recognise this place as Dorne.
Dorne is supposed to be a war-free and beautiful place in the south of Westeros, and the Alcázar Palace reflects this to perfection. Spectacular and detailed Spanish Christian architecture and extensive water gardens make this one of Seville's biggest tourist attractions.
The production crew received permission to shut down half of the palace for the duration of their season five shoots. This was a difficult feat for the crew as filming is usually not allowed at the palace due to its historical status.
3. Osuna, Spain (Daznak's Pit)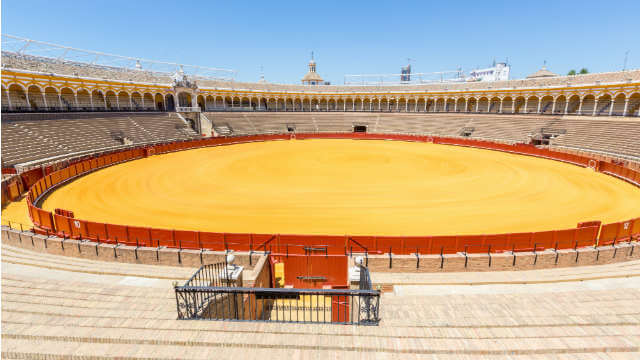 The third entry in this list is not far from the Alcázar Palace in Seville. Osuna is a small historic Spanish town about an hour's drive east of Seville, and the Plaza de Toros arena you can see above served as the location for the memorable scene in season five in the fighting pits of Meereen.
Behind the scenes details tell us that this scene took a whopping 12 days to shoot and used over 500 extras.
The town is reportedly quite proud of its involvement in GoT and has a museum full of memorabilia kept after filming was complete.
Osuna is over 3,000 years old and has an impressive range of Spanish palaces and churches. In particular, the Calle San Pedro (a street) was named the second most beautiful street in Europe in 2015.
Osuna offers guided tours just as Dubrovnik does, which can double up as a guided tour of the Alcázar Palace.
4. Castillo de Zafra, Spain (the Tower of Joy)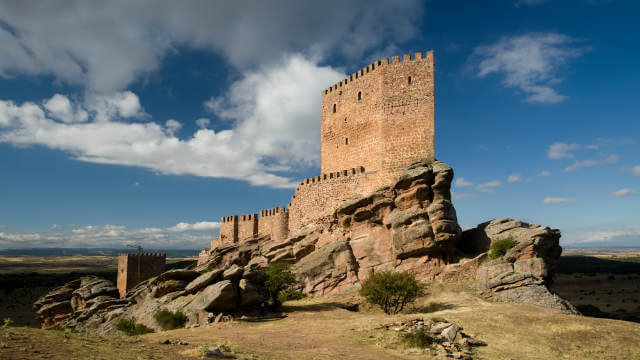 Still in Spain but moving a bit further out is the Castillo de Zafra, the home of a very spoiler-y storyline, which we won't go into too much detail here.
This tower sits in between Madrid and Barcelona and was built in the late 12th century as a key strategic outpost. The purpose of this tower was to protect the border between Christian and Muslim-ruled territory.
It was rebuilt in 1971 after suffering significant damage and is now recognisable as the Tower of Joy from season six and seven.
5. The Bardenas Reales, Spain (the Dothraki Sea)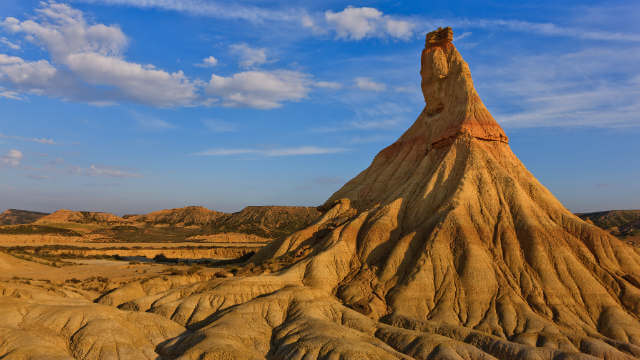 A lesser known but still wondrous location used in the Thrones saga is the Bardenas Reales: 104,000 acres of Spanish Badlands consisting of clay, chalk and sandstone. This location was primarily used for season one and season six when Daenerys Targaryen travelled with the Dothraki horde.
GoT isn't the only production that's taken place here; its unique vegetation and rock formations were heavily used by western films during the 1950s.
Declared a national park in 1999 and a Biosphere Reserve by UNESCO shortly after, the Bardenas Reales is a popular location in Spain for observing unique and natural beauty.
6. San Juan de Gaztelugatxe, Basque Country, Spain (Dragonstone)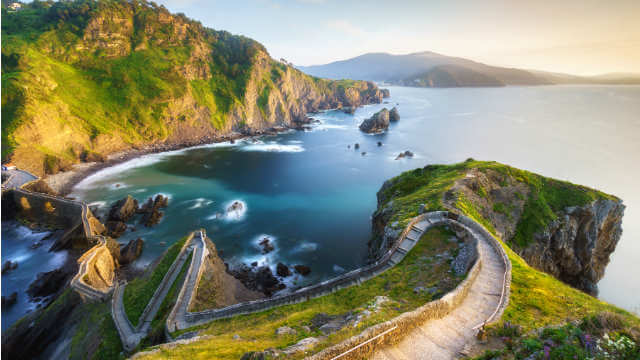 The winding bridge that leads from Dragonstone's beach to the castle in GoT is real, and located on the island of San Juan de Gaxtelugatxe in Northern Spain.
This stunning structure leads visitors from the mainland up a narrow path to the top of the island where a small chapel awaits (not Dragonstone's castle – which is purely CGI). Many scenes of Daenerys and Jon were filmed along the impressive footbridge during season seven of the series.
This bridge is open to visitors all year round, while the chapel is open Tuesday to Saturday from 11am to 6pm and Sunday 11am to 3pm.
On nearby Itzurun and Muriola Beach you will find additional filming locations for the beaches around Dragonstone.
7. Girona, Catalonia (Oldtown and Braavos)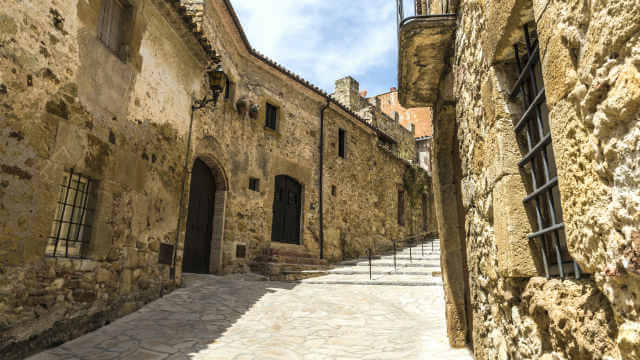 The final Spanish – or in this case, Catalonian – location on this list is Girona, the location featured for the scenes in Oldtown and Braavos throughout seasons five and six. Some external shots for the Sept of Baelor were also done here. You might recognise places like the House of Black and White and the Citadel from the show in this historic city.
Girona is 100km from Barcelona and offers imposing medieval walls and gothic architecture for history buffs and GoT fans alike. There are plenty of concealed alleyways and marketplaces throughout as well, so there is plenty to see and explore.
Source: France 24 English
8. Dark Hedges, Ballymoney, Northern Ireland (Kingsroad)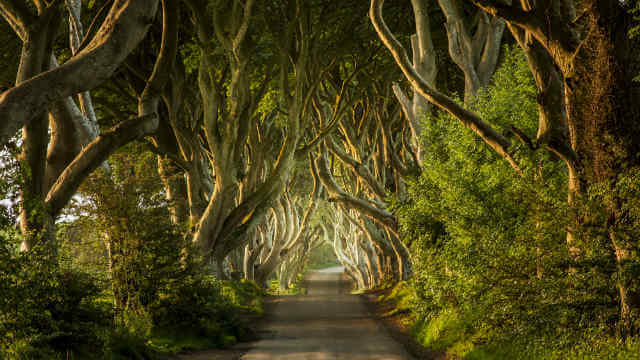 One of the most unique roads in the world is the Dark Hedges road in Ballymoney, Northern Ireland, which was used as the Kingsroad in some of the earlier seasons. The trees you can see here were planted in the 18th century, growing together to form a strange hedge-like appearance.
This one doesn't require a guided tour, but is completely free of entry charges and it serves as an option for a scenic drive or walk. It is also extremely popular with photographers and other filmmakers.
If you can get there early enough and beat the crowds, Dark Hedges may make an excellent insta-worthy image.