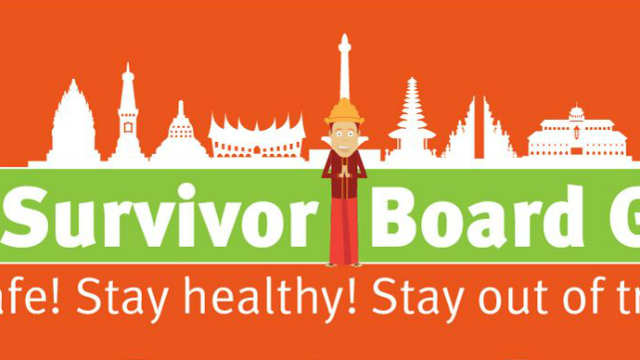 The Bali Survivor Board Game, described by the company as being 'equal parts entertaining and educational', contains a number of tips to help Australian tourists safely navigate a holiday in Bali.
The game was released following a report from the Departments of Foreign Affairs and Trade (DFAT) that found 1 in 2 Australian travellers (50%) engaged in risky behaviour on their last overseas trip.
It also found that just under a quarter (24%) of all travellers experienced a loss that would have been covered by most travel insurance policies.
Fast Cover CEO Dean Van Es said some of the most common travel insurance claims they receive from travellers to Bali are for treatment of gastro illnesses like "Bali belly", as well as for pick-pocketed phones and wallets.
"We have also handled more substantial medical claims involving serious motorcycle and scooter accidents," Mr Van Es said.
"We also saw a lot of claims under the Cancellation Expenses and Travel Delays benefits last year caused by the Bali ash cloud," added Mr Van Es.
"DFAT reports handling emergency medical evacuations from Bali at a cost of around $60,000 AUD.
"Without travel insurance in place, the traveller would likely have to foot the bill."
Prepared vs risky travellers
Fast Cover's Bali Survivor board game incorporates a number of scenarios which could possibly happen to you while on holiday in Bali, and has split them into two categories – prepared travellers and risky travellers.
Prepared or frequent travellers in the game make smart decisions such as purchasing travel insurance, eating at a reputable restaurant, swimming between the flags, and visiting an ethical elephant sanctuary.
On the other hand, risky travellers make uninformed decisions such as eating street meat or drinking local tap water, taking drugs, working while on a tourist visa, and disobeying local traffic laws.
These activities could send you to hospital, jail, or get you deported.
The board game also has a number of facts, such as the statistic that an average of 19 Australians are robbed overseas each week, and how it's possible to get rabies while taking a 'monkey selfie'.
The importance of travel insurance
While the game is an entertaining way to learn about the dangers of travelling to somewhere like Bali, it's also a reminder that engaging in risky overseas activities can have a number of serious consequences.
Check out the game below: