In a world first, an Australian travel insurance company is offering a 16% discount to women to offset the national gender pay gap.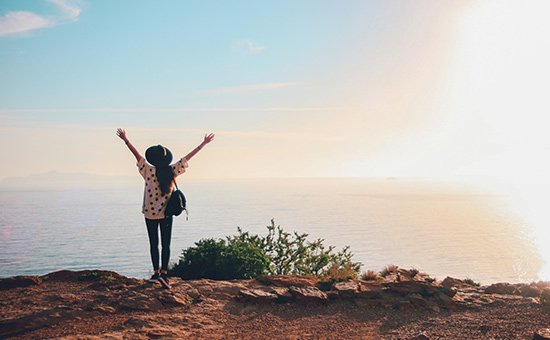 Sydney startup leads the way for gender equality
In the wake of International Women's Day, Australian business Travel With Jane (Travelwithjane.com) has released the world's first discount for women's travel insurance based on the national gender pay gap.
Travel With Jane has announced it is offering a 16% discount on travel insurance premiums for any customer who identifies as a woman.
The 16% discount figure mirrors the gender pay gap uncovered by the Workplace Gender Equality Agency (WGEA) and the Australian Bureau of Statistics (ABS).
Women are being paid on average 16% to 40% less than men across Australia in 2017, depending on the position and the industry.
What's the #gender pay gap in your industry? Visit our world-leading #dataset & find out: https://t.co/nhu4qBtoLf pic.twitter.com/4DyUgpQPdU

— WGEA (@WGEAgency) April 18, 2017
Startup calls on big business to follow suit
While progress is being made towards the gender pay gap – which used to be 18.8% as recently as 2015 – there is still a very long way to go.
The gap currently adds up to more than $1 million less earned over a lifetime (ACTU, 2016) and 54% less in super by retirement age, which is a worrying statistic, given that women live longer than men on average.
Women retire with half the superannuation of men. Join @WGEADirector to learn why at the #WomenSuperWealth Summit https://t.co/gkdoNeoNUo

— WGEA (@WGEAgency) April 18, 2017
With these statistics in mind, Travelwithjane.com was launched in 2016 to provide a product designed to benefit female travellers.
The founders realised that although two thirds of travel insurance policies are bought by women, few – if any – benefits of travel insurance policies on the Australian market are designed to cover the unique needs of women.
Co-founder Ben Webster has challenged other travel insurance companies to follow the lead of this innovative startup, saying the Australian gender pay gap presents an opportunity to directly serve women.
"Until parity is achieved, we think it's only fair that Australian businesses that profess to care about their female customers, cover the gap," says Webster.
Head of Community for Travel With Jane, Michelle Legge, says, "By offering a discount of 16% on all travel insurance policies, we aim to assist women financially, as well as raise awareness and encourage corporate accountability, here and globally."
When asked about the implications of the Australian Anti-Sex Discrimination Act 1984 (Cth), Travel With Jane team members noted the discount is widely available to anyone who identifies as a woman.
However, the team added they would be happy to provide the code to "anyone who'd like to receive the discount but feel they don't want to identify as a woman".
Travel With Jane says they plan to offer this discount until March 2019, and follow the national gender pay gap reported by the Workplace Gender Equality Agency (WGEA).
Travel sponsorship program for women
If they hadn't done enough to further gender equality already, Travel With Jane will be supporting 12 Australian women who are active in the space of gender equality through their 2017 sponsorship program: Jane's Gap Year.
The travel insurer has committed a sponsorship of $12,000 in cash donations, together with approximately $12,300 worth of comprehensive travel insurance, to help support the work of sponsorship winners.
The sponsorship aims to support women to challenge gender inequality and social injustice.
Our #data shows that women make up only 16.3% of CEOs. Explore the stats – visit https://t.co/nhu4qBtoLf pic.twitter.com/sttgimQC1M

— WGEA (@WGEAgency) April 18, 2017