So, you're heading off overseas and worrying about COVID-19 (commonly known as coronavirus). For questions about your health, you're best to speak with a medical professional. However, Canstar can help with the travel insurance implications.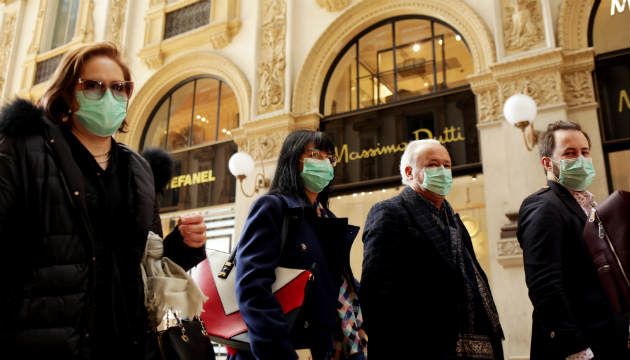 Our view has always been that you should not leave Australia without travel insurance. There are all sorts of costs if something goes wrong overseas – lost baggage and cash, forfeited pre-paid accommodation and flights, and medical expenses arising from illness or injury, to name a few. Generally speaking, by far the biggest item of concern is the last one on that list: medical costs can be massive if you require extended hospitalisation, surgery or medical evacuation.
Here's the low-down on travel insurance and COVID-19.
Are you covered for COVID-19? New policies – probably not. Existing policies – it depends…
Canstar rates 178 travel insurance policies, undertaking 54,800 quotes and reviewing 183 features of the products as of our latest Star Ratings. We see widely varying levels of cover, inclusions and exclusions.
Most policy features, definitions, inclusions and exclusions pertinent to COVID-19 fall into the epidemic/pandemic category, so that's where you generally need to look when trying to understand your policy coverage.
If you are trying to buy travel insurance now, it's unlikely that you will be covered for coronavirus-related medical or cancellation expenses, apart from a few exceptions. However it may still be possible to achieve coverage via add-on Cancel for Any Reason cover (although Cover-More has temporarily suspended sales of this product).
However, the situation is changing rapidly and you should check with your insurer when travel advice changes. This afternoon, the Department of Foreign Affairs and Trade (DFAT) declared that Australians should "reconsider their need to travel overseas", elevating the travel advice warning to at least Level 3 for all countries. Fifteen countries – including China and many Middle Eastern and African countries – have been given a Level 4 "Do Not Travel" warning. This change in advice could have an impact on what travel could be covered by insurance policies.
"Contact your airline, travel agent or insurance company to discuss your travel plans and options for cancelling or postponing current bookings. Or to arrange flights back to Australia," DFAT's advice states. "For urgent consular assistance contact +61 2 6261 3305 from overseas, or 1300 555 135 from within Australia. For non-urgent queries contact smartraveller@dfat.gov.au"
How travel insurance policies treat epidemics and pandemics can vary widely:
Some policies exclude epidemics and pandemics altogether. If you have one of these policies, expect no claim to be paid if your expense is linked to coronavirus.
Some policies will cover medical costs overseas in relation to pandemics and epidemics, but not cancellation costs or loss of bookings, etc.
Some cover both medical costs overseas and cancellation costs in relation to pandemics and epidemics.
However, the "known events" clause could mean you may not have any cover for coronavirus-related expenses:
Most policies have a "known events" clause, which means that if the event is already a known risk when the policy is taken out, you will not be covered. This is a common clause in other types of insurance as well. For example, home and contents insurance – if the flood waters are rising in your suburb, you generally can't take out home insurance and expect it to cover flood. Coronavirus has been considered a "known event" for weeks.
Your policy can cover costs of cancelling your travel for many reasons, but if you wish to cancel because you are worried about contracting COVID-19, you normally won't be covered. However, you could be covered if the Department of Foreign Affairs and Trade (DFAT) issues a "DO NOT TRAVEL" warning for the country or region you are visiting after you purchased the insurance.
If DFAT has issued a "DO NOT TRAVEL" warning and you do travel to that place, your travel insurance will not cover you.
Lower-level warnings, like "reconsider your need to travel" should not be taken lightly, but do not typically carry the same effect when it comes to travel insurance. For cancellation costs the lower level warning is unlikely to trigger a claim. But some policies become void if you travel against a "reconsider your need to travel" warning. Check your policy or with your insurer.
Source: Canstar, Steve Mickenbecker. The text of this graphic can be found here.
What should travellers do?
Scenarios A to E above are a guideline only, to help travellers understand their position. If you think you have a claim, lodge it with your insurer as soon as possible, even if you feel it will not be covered.
As soon as possible, lodge requests for any necessary cancellations or refunds with airlines, cruise lines, accommodation providers, tour operators, etc.
Many insurers provide helpline services for overseas travellers. Contact them if you're overseas when an event arises, for advice on the way forward.
What can consumers do when buying travel insurance?
Even if you can't get coverage now for COVID-19, travel insurance covers a multitude of risks and Canstar's view is that it is essential if travelling overseas.
Taking out cover as soon as possible after you spend money on flights or accommodation makes sense. (The "known events" exclusion is only one of several possible claim events that could occur well before you leave.) It usually doesn't cost much more to take cover out in advance of your travel.
Do your research. Develop a shortlist of insurers from Canstar's comparison tables, noting that epidemic cover is just one of many features of a policy.
Read the policy/PDS carefully and satisfy yourself that you have the coverage you are after.
If in doubt, phone the insurer to check on what's included in the policy and what could happen if you become ill overseas. Make sure you take with you all relevant insurance documents, and have the insurer's emergency contact details handy.
Check travel warnings issued by the government regularly, both before and while you are travelling. Go to Smartraveller to check the official advice for the places you plan to visit.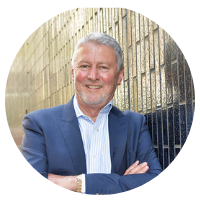 Steve is the Group Executive of Financial Services at Canstar. He has decades of experience in the finance sector and is passionate about helping consumers make informed decisions with their personal finances.
As with all our content, Canstar's Coronavirus coverage will always be free for our readers.