Known for its diverse array of wildlife, golden beaches and historical Buddhist temples, Sri Lanka seems to be popping up more and more as a dream holiday destination. But before you grab your passport, take a look at our overview of the Indian Ocean island's climate and other factors which could help you decide when's best to visit.
You certainly won't be the only Aussie tourist with your sights set on Sri Lanka. Nearly 9,000 Australians made the trip there in September 2019 alone, according to the Trading Economics website, although that number is down over 20% on the same period in 2018. In fact, Sri Lanka's visitor numbers have dropped significantly across the board since the terrorist attacks on the island in April 2019, Trading Economics says.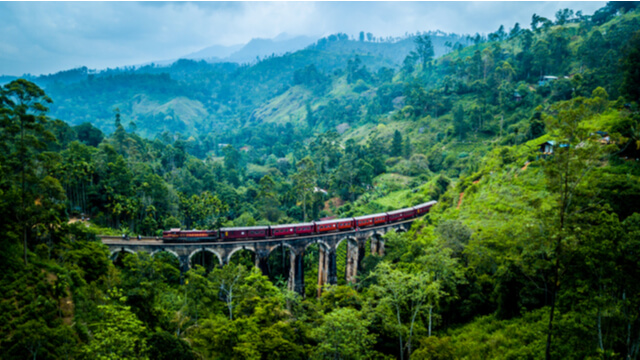 When is the best time to visit Sri Lanka for weather?
Similar to that other Aussie holiday favourite, Bali, and another popular Indian Ocean getaway, the Maldives, Sri Lanka experiences fairly consistent temperatures, with an average of 27 degrees Celsius year round, according to local tour operator Lakpura Travels, although this can vary depending on where in the country you go. But even though the temperature rarely changes by much, choosing when to travel to Sri Lanka can still largely depend on the weather, with heavy rain typically hitting different parts of the island at certain times of the year.
According to the Sri Lanka Department of Meteorology, the weather on the island in Sri Lanka can be broken into four seasons: two monsoon seasons and two inter-monsoon seasons.
Seasons in Sri Lanka
Northeast monsoon season (December to February)
Sri Lanka's busiest season for tourism coincides with a period known locally as the 'Maha' monsoon, which brings heavy rainfall and strong winds that mainly affect the north east of the island. However, the popular south west typically experiences better weather in this season including the city of Galle in the south-western tip, which reaches a high average temperature of 29 degrees during this period.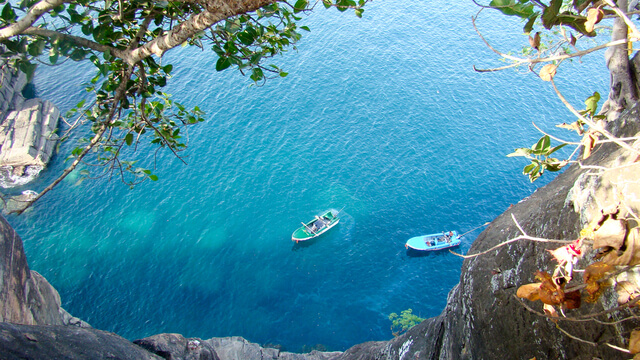 First inter-monsoon season (March to April)
The south west, including the iconic Hill Country, is generally affected by the wet weather during this season. Conditions are less severe than the south west monsoon that typically arrives in May, but late-afternoon and evening thunderstorms can bring heavy rain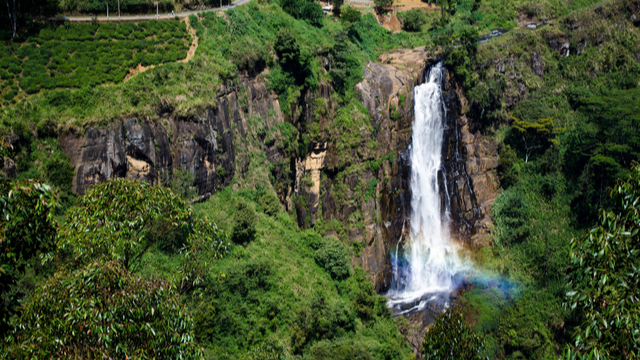 South west monsoon season (May to September)
Also known as the 'Yala' monsoon, this season sees the heavy rain and strong winds that were felt in the north east of the island earlier in the year move to the south west and Hill Country. According to the Travel Magazine, the wettest months are April, May and June. In contrast, the north east of the island now experiences its best weather especially Trincomalee, a port city in the north east of Sri Lanka, hitting a high average of 30 degrees.
Second inter-monsoon season (October to November)
Unlike other times of the year, this season affects the entirety of the island, with thunderstorms, heavy rain and flash flooding potentially occurring anywhere in the country. According to tour company Selective Asia, conditions start becoming milder and warmer during the second half of November and clear up as December approaches.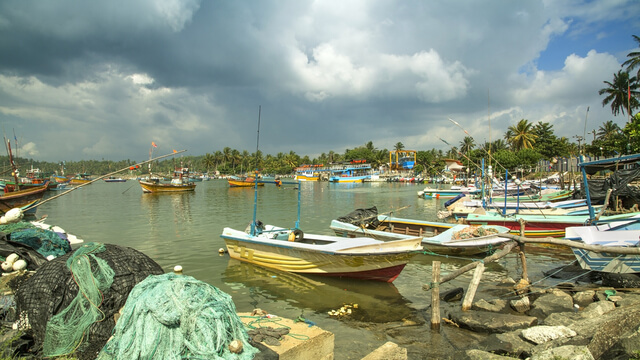 Festivals in Sri Lanka
Home to four main religions (Buddhism, Hinduism, Islam and Christianity), Sri Lanka has its fair share of religious festivals as well as secular celebrations, allowing visitors experience the rich culture and tradition the country has to offer.
As with some other countries in Asia, Sri Lanka follows the lunar calendar, meaning some festival dates tend to vary every year. If planned well, your holiday may coincide with one of these special events making your trip that extra bit more memorable. Some of the most popular festivals include:
Vesak (full moon in May, dates vary annually)
According to local tour operator Lakpura Travels, Vesak is a cultural and religious festival in Sri Lanka and is considered to be one of the biggest days of the year when Buddhists all over the world commemorate the important events that took place in the life of Lord Buddha.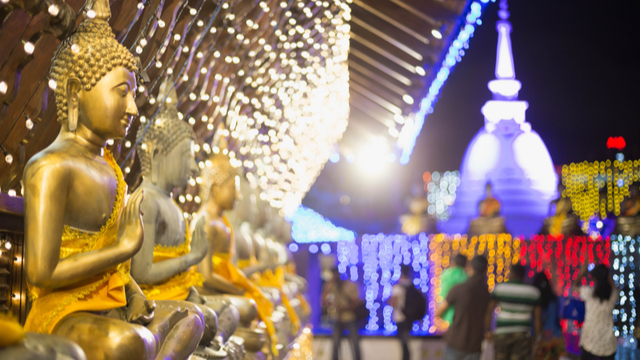 Many religious activities take place during this time, such as Dansalas where some locals freely give away food, coffee and tea in a demonstration of generosity. During the festival temples are filled with Buddhist worshippers who offer flowers, light lamps and burn incense. The sale of both alcohol and meat is usually prohibited during the festival.
Independence Day (4 February)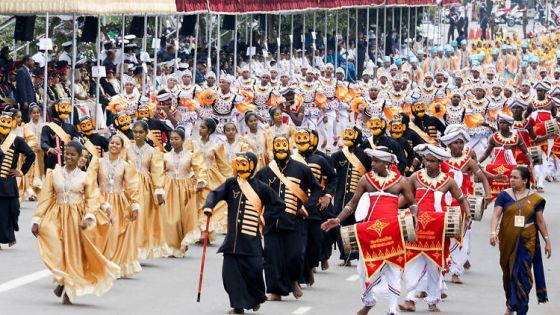 Sri Lanka gained independence from Britain on 4 February 1948 and the day is marked by celebrations each year so be prepared for huge crowds. All over the country, ceremonies, cultural performances, dances and parades are held, with the main festivities taking place in Colombo where the President delivers a national speech, raises the flag and pays tribute to Sri Lankan heroes with two minutes of silence. According to travel guide Rove.me, during the official ceremony, you can see tanks parading, aircraft flying over and perhaps even an elephant marching alongside the military vehicles.
Deepavali (Diwali) Festival (Between October and November)
The Hindu festival of lights signifies the victory of light over darkness, good over evil, knowledge over ignorance, and hope over despair, according to travel specialist GoGo Places. Traditions such as firework displays, large celebratory meals, family reunions, singing and dancing all form part of the five-day festival. Hindus also light oil lamps to invite the blessings of Lakshmi, the goddess of wealth, creating a beautiful glow across parts of the island.
Other popular Sri Lankan festivals include: Sinhala & Tamil New Year (usually mid April), Poson Poya Festival (June full moon, varies annually), Kandy Esala Poya Perahera (July or August full moon, varies annually) and Kataragama Festival (also July or August full moon, varying annually), according to GoGo Places.
Cheapest time to travel to Sri Lanka
Prices are largely affected by the weather and therefore the numbers of people who flock to Sri Lanka at different times of year. These can be broken up into three main visitor seasons: the low season (May to August), the 'shoulder' season (April, September to November) when you can typically expect mid-range prices, and the high season (December to March).
According to Lonely Planet, the low season sees prices nationwide typically decrease, whilst during the high season, prices begin to peak due to the influx of tourists drawn to the dry conditions in the Hill Country and to the beaches on Sri Lanka's south-west coast in particular. This is also reflected by Skyscanner data which at the time of writing indicates that the cheapest time for flights from Sydney to Sri Lanka's capital, Colombo, is between March and August. On the other hand December and January are the months when flight costs peak.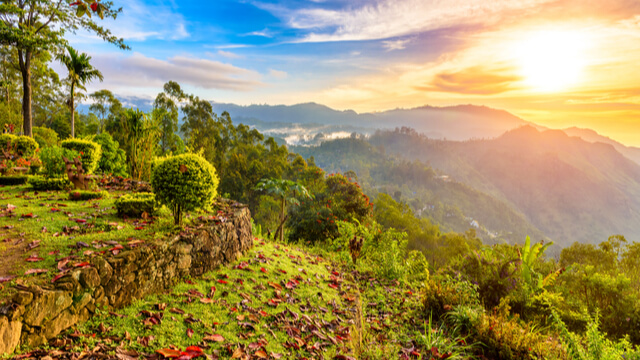 Is there a time of year when Sri Lanka is at its safest?
There is no specific time of year where crime is considered especially high, but, according to the Australian Government's Smart Traveller website, Sri Lanka is currently at a level two out of four on its safety rating, indicating a recommendation that visitors 'Exercise a high degree of caution'. Since the terrorist attacks in April 2019, security has increased across the affected cities of Colombo, Negombo and Batticaloa, especially at the capital's Bandaranaike International Airport.
The Australian Government warns tourists to avoid demonstrations and large public gatherings which could turn violent.
Smart Traveller recommends that visitors take out comprehensive travel insurance before travelling to Sri Lanka. This is designed to cover risks including medical costs, such as medical evacuation, which the Australian Government says it will not cover.
Main image source: kennymax (Shuttershock)