Japan is a wonderfully traditional, eclectic, friendly, and at times overstimulating place (my hat off to anyone who can stay in the pachinko parlours for more than one minute) that is proving incredibly popular with Australian tourists.
In fact, recent data from the Japan National Tourism Organisation showed 170% growth in Australians visiting Japan over the last five years. From its world-renowned low rates of petty and violent crimes (Japan Times reported its crime rate in 2018 was at its lowest since World War II), through to high-tech toilets that cater to all requirements (I wonder what happens if I push this button…), Japan could be a great place to immerse yourself in an entirely new culture while feeling surprisingly safe.
There is plenty to see and do on a holiday to Japan. You can lose yourself in the sometimes-crazy and devilishly fun modern Japan — such as cafés where you're served by maids or restaurants featuring robot cabaret. You can also explore the historical and cultural hubs — such as looking for geishas in Gion or wandering through the thousands of gates at the Fushimi Inari Shrine. But, as with all travel, there are many ways you could inadvertently find yourself spending more than you need to. So, following my recent trip to the land of the rising sun, I've put together some of my key learnings to try to help future travellers keen to keep to their budget when planning what to do in Japan.
1. A Japan Rail (JR) Pass could save you money
First up, let's be honest – transportation in Japan can be pretty expensive. The bullet trains are super convenient, and novel for the first-timer when they reach speeds of up to 320km/hour, but the convenience comes with a price tag. However, I found JR Passes can provide excellent value for money if you intend to travel around the country. Basically, the seven-day pass costs about the same as a return trip from Tokyo to Kyoto at the time of writing, so if you intend to stop at a few places, it is worth doing your calculations to compare.
JR Passes are available as a 7, 14 or 21-day pass that gives you unlimited access to some JR-owned Shinkansen (or bullet) limited express trains, rapid or local trains, most JR-operated local buses and the JR-West Miyajima ferry. This also includes the express train (N'EX) from Narita International Airport to Tokyo. Keep in mind, as my travel companions and I learnt after being placed in middle seats throughout different carriages, that depending on the time of year you visit Japan and the particular trains you take, it could be a good idea to arrange your reservations at the kiosk in the station as soon as you know your travel plans. Also note the pass doesn't cover all bullet trains and is limited to JR lines in the metro network, so check your journey beforehand to make sure it is covered.
Also – remember to arrange your JR Pass before you leave Australia, giving yourself a minimum of around two weeks for postal delivery. You can do this online or through travel agents.

2. Public WiFi keeps you connected
Purchasing a SIM card when you arrive in Japan is always an option if you need to make phone calls or want to have data anywhere you go. However, Japan has plenty of public WiFi spots including city centres, train stations, some trains and many food establishments, and I found this was more than enough for my needs. The helpful thing about Google Maps is you can pre-load the directions before leaving your accommodation (when connected to WiFi), and it will continue to track you when the signal has dropped. Some of the bullet trains had WiFi available; however, I was more than happy when they didn't, forcing me to switch off and brush the cobwebs from my paperback.
If having readily available internet makes you more comfortable when travelling, another option is to purchase a portable WiFi hotspot (and some hotels will even provide you one with your room).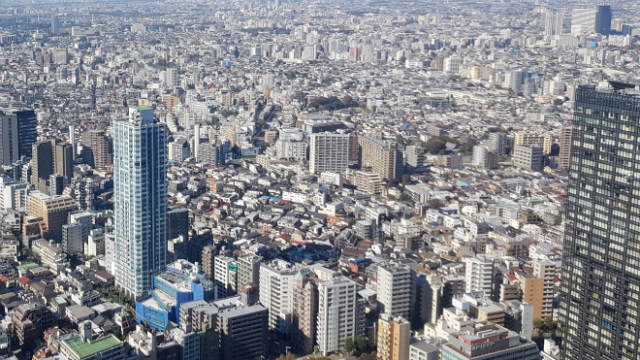 3. Using credit cards in Japan
In Australia, we have become very accustomed to paying our way with a little rectangular piece of plastic. Despite Japan being a very modern and even futuristic country, it still heavily relies on cash. There are a number of places that will accept credit cards, but it's worth checking for any surcharges that may apply.
Many accommodation venues will inform you beforehand whether they require payment in cash, or if you can use your credit card. Some larger restaurants may accept credit or debit cards, however carrying cash will reduce the likelihood of being caught out. It could also be a good idea to carry a coin purse, as all currency 500 Yen and under (which when I was in Japan was the equivalent of around $6.50) is a coin. A great addition to your resistance training while walking.
On top of this, many ATMs may not accept your debit or travel money card. We looked out for ATMs in post offices, 7-Elevens or those operated by international banks.
4. Keeping food (costs) down
The food in Japan is notoriously amazing. I did not have one bad meal while there (besides one unfortunate circumstance where I mistakenly bought a very soft-boiled egg from the convenience store – quite a Rocky Balboa experience). And perhaps best of all, the food is fairly inexpensive, considering the high quality. If you wanted to make even bigger cuts to your food budget, the convenience stores — such as Lawson, Family Mart and 7-Eleven — offer surprisingly tasty fast, fresh meals (no, I don't mean a Mrs Mac's) for under 500 Yen.
One area I did get caught out, and continued to knowingly sting myself for, was buying coffee. This Australian staple is still relatively niche in Japan, so a barista-made coffee is generally over 500 Yen, with quality a little hit and miss. But dang it, the latte art was awesome, staff were always friendly and the caffeine helped me keep walking. If you wanted to get your coffee fix on a budget, you could always opt for convenience store or even vending machine options. Yes, you can even get a hot (canned or bottled!) coffee from a standard vending machine. Classic Japan.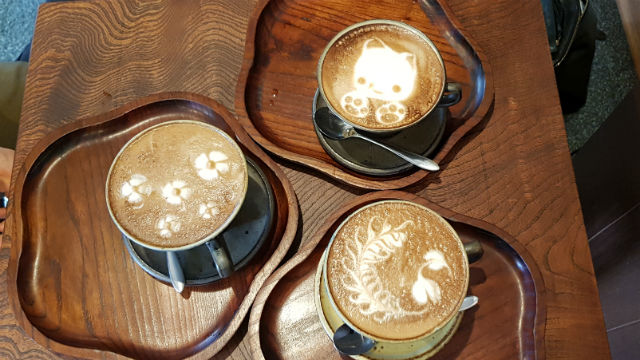 5. Watch for cover charges
Once you've been exploring for the day, you may be interested in the nightlife. And Japan is known for it. When looking to stop by an establishment, it pays to be aware of cover charges. Our first adventure in the Golden Gai district of Tokyo resulted in a 600 Yen cover charge per person, plus there were no menus, requiring us to enquire about the cost of each drink we wanted. While the host was lovely and it was a great experience, the next night we found a quirky bar called Not Suspicious with no cover charge and a standard price for all drinks. Much easier to budget for!
There can also be seat or service charges added to your bill in some restaurants. These are usually not advertised beforehand and are non-negotiable. It could even be disguised as a charge for an appetiser such as a salad or miso soup that is brought out without you asking for it. If you would like to avoid this, you could ask before being seated, or look up reviews of the restaurant online that may refer to the practice.

6. When accommodation is expensive – there's a capsule for that
There are many options available for accommodation in Japan, including traditional ryokans, hotels, Airbnbs and hostels. However, if you are after a unique and affordable experience you could try a capsule hotel. These are generally a little more private than a hostel, but cheaper than a hotel. Plus, the capsule hotel I stayed at in Tokyo offered an onsen as the washroom (a shared bath with showers located openly around the room). Once I had overcome my inbuilt Western prudishness, the onsen was actually a relaxing and very Japanese experience.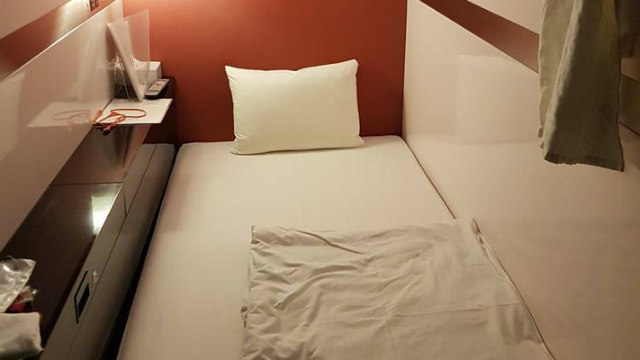 Do I need a visa for Japan when travelling from Australia?
According to the Japanese Embassy, Australians do not need to obtain a visa if planning a holiday to Japan that will be under 90 days. You will need to check that your passport will remain valid during your stay. If you are planning on engaging in activities where you will be paid, you may require a visa.
When planning a Japanese holiday, it could be a good idea to consider travel insurance. Look out for a policy that will cover all your planned activities (which could include snow sports, Mario Kart tours or hiking up Mt Fuji in summer) and compare your options.
The table below displays a snapshot of travel insurance policies on Canstar's database sorted by Star Rating (highest to lowest), with links to providers' websites. Please note the products and Star Ratings displayed are based on a single person aged 18-59 who is travelling to Japan. Check upfront with your insurer and read the PDS to confirm whether you will be covered for your chosen activities in Japan, and whether the policy as a whole meets your needs.